London is full of hidden gems. Some intentionally so, and some that are just overlooked by being slightly off the beaten path. The most heavily trodden path in London is probably Oxford Street, but with just a 5 minute walk from the retail chaos you will find yourself in more charming streets of West London. On Great Cumberland Place, you can find The Arch London Hotel, and within that, British restaurant Hunter 486.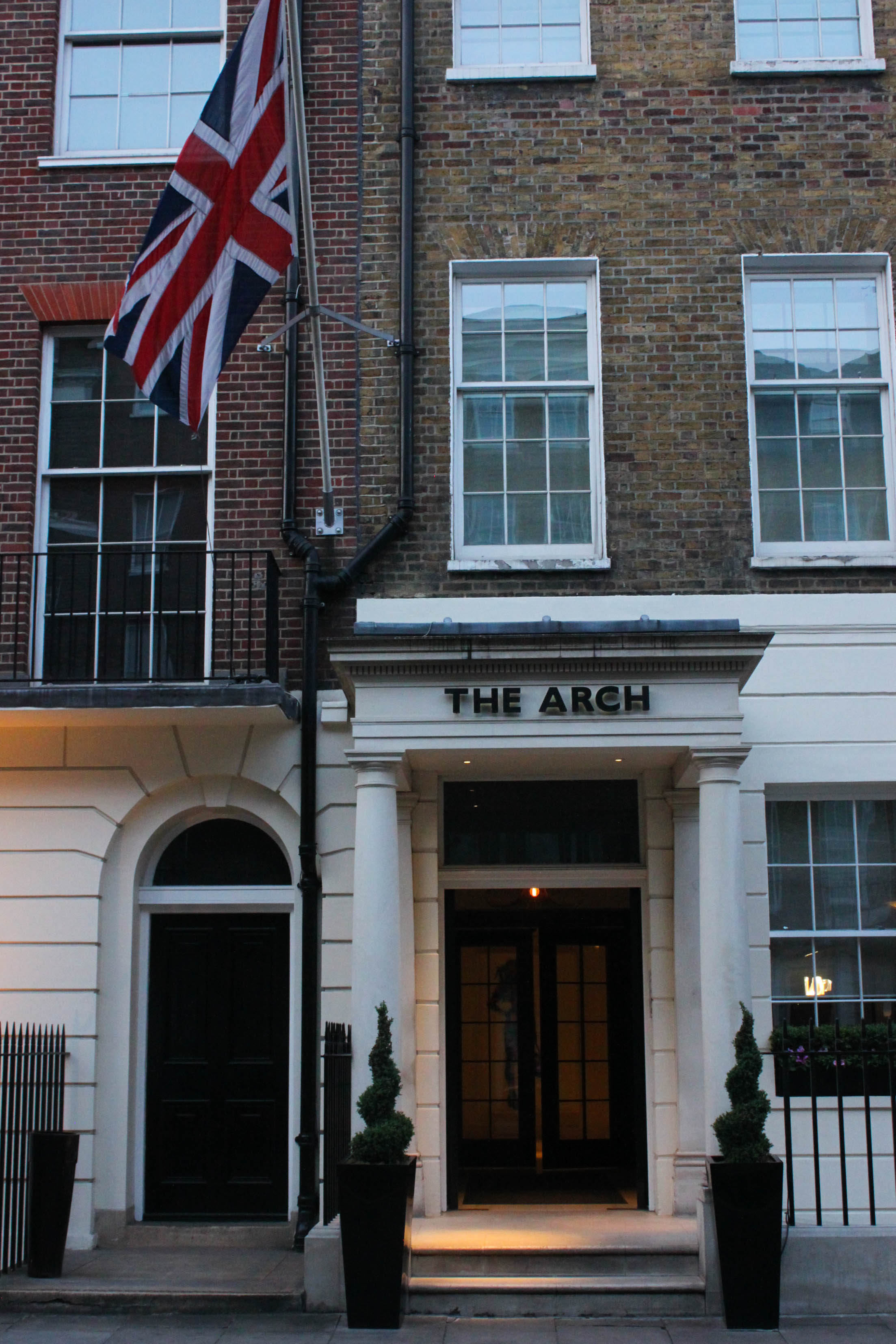 Gary Durrant, Head Chef at Hunter 486, recently launched their new 'Best of British' menu and I was invited to try it.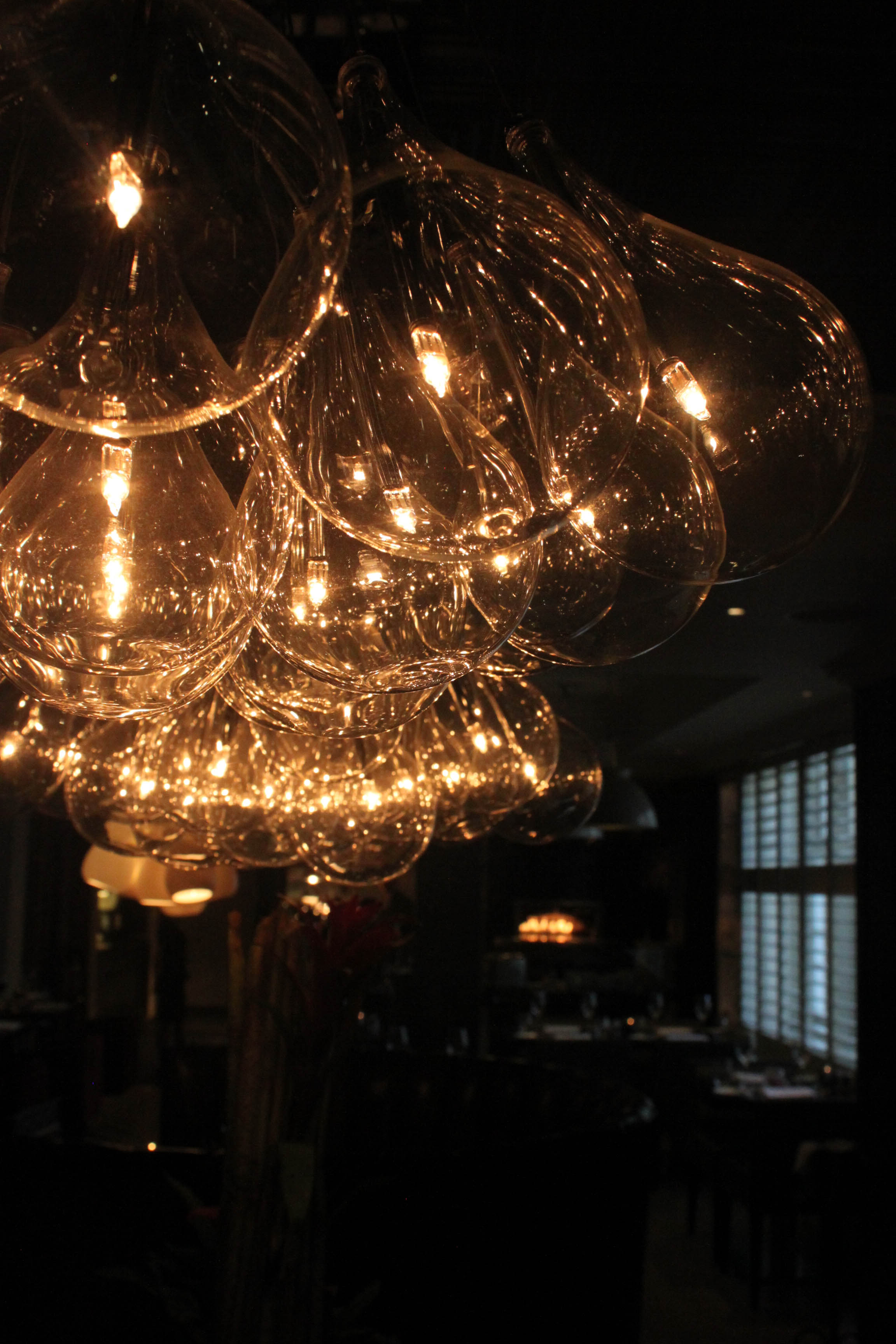 The new 'Best of British' menu features delicious spring flavours and the best seasonal ingredients such as lamb, Jersey Royals, and asparagus.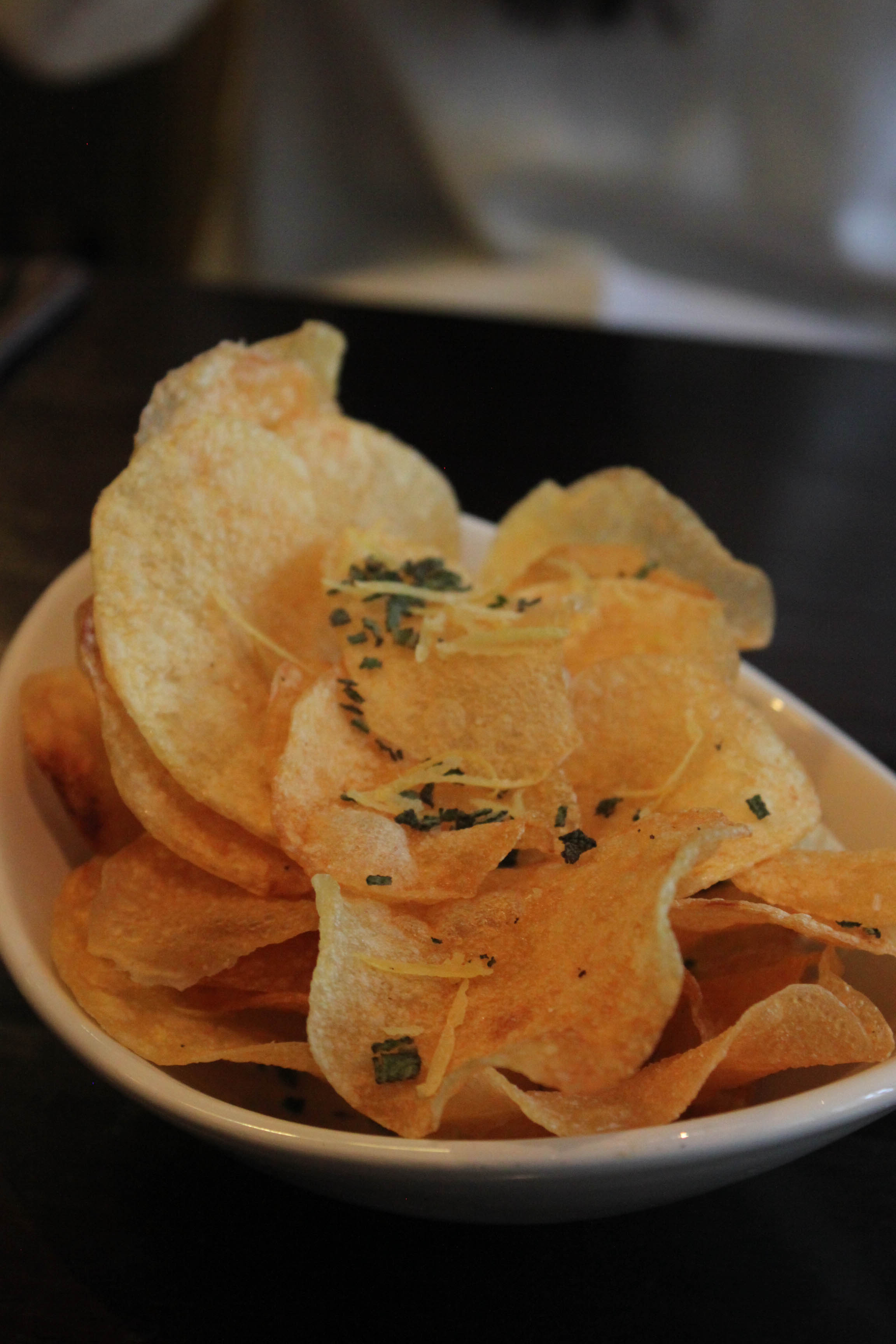 I've been out blogging meals a few times when friends have said, '… you're taking pictures of the bread.' Yes, because bread says a lot. Bread is simple, and if it's not fresh and delicious then I'm worried about the rest of my meal. I would have eaten a loaf of the olive bread at Hunter 486, and when the waiter asked if we would like some more I could have screamed, 'YES PLEASE!'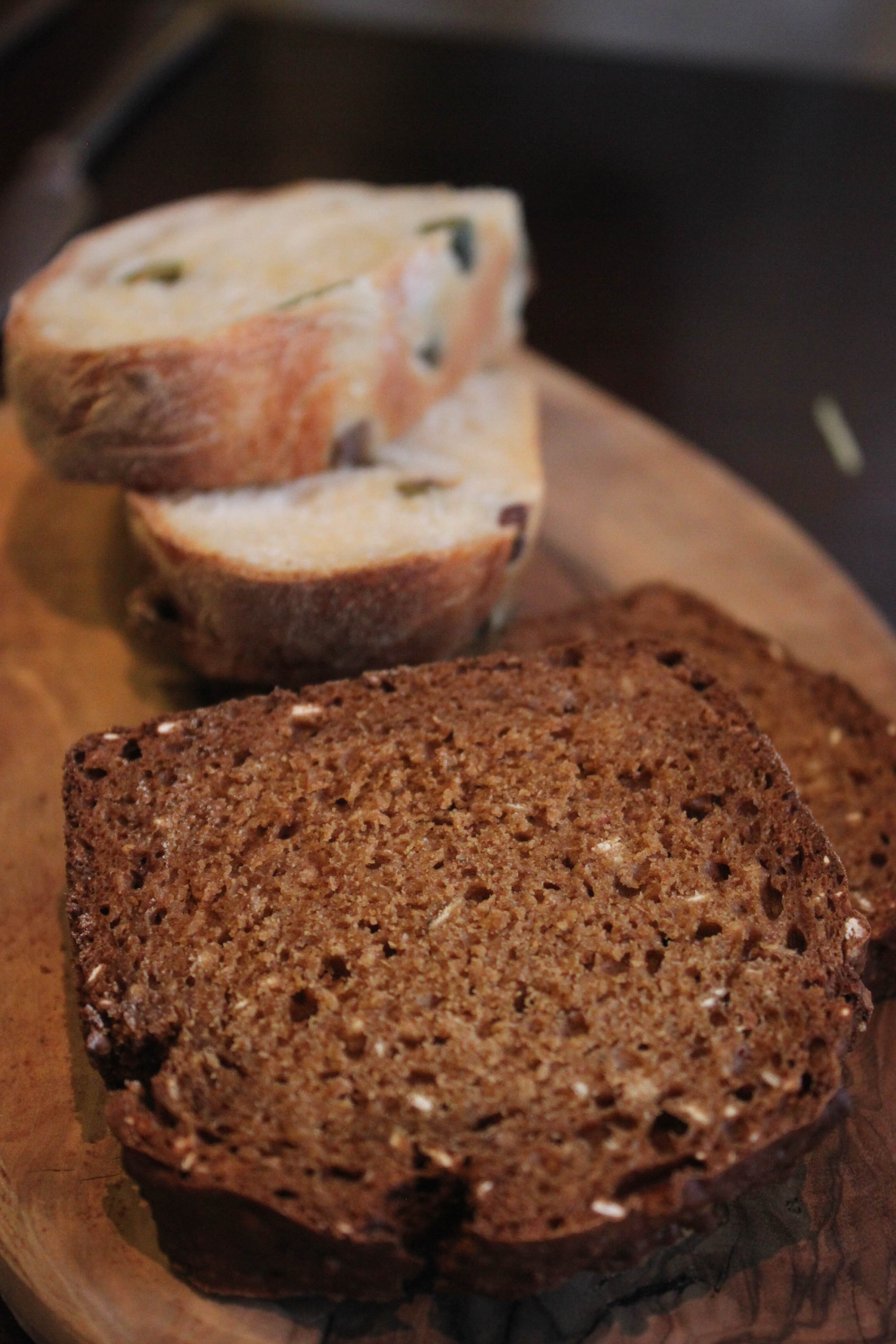 To start, Selina and I both went for the ham hock and sage croquettes. We went to Madrid together recently (which I haven't written up for the blog yet I know, I'm sorry) and so consider ourselves quite the croquette connoisseurs. I liked that the ham pieces were quite chunky and they weren't just ham and potato puree on the inside. A1 presentation too!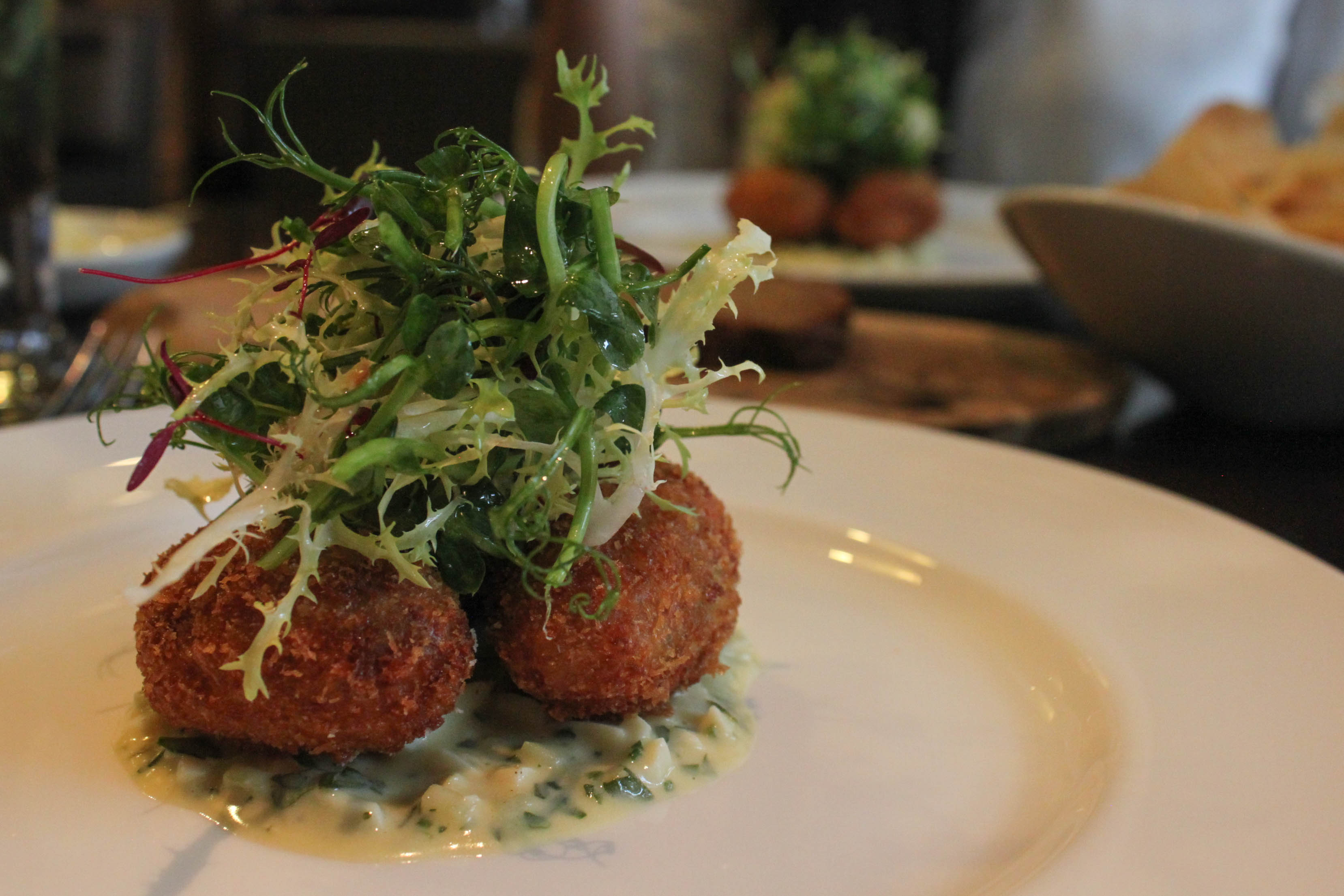 The new menu is complemented by the restaurant's extensive wine and Champagne list, 27 of which are available by the glass from only £6.50. I wish I enjoyed wine more, and it is growing on me, but the day of my visit was a particularly hot in London and called for a mojito!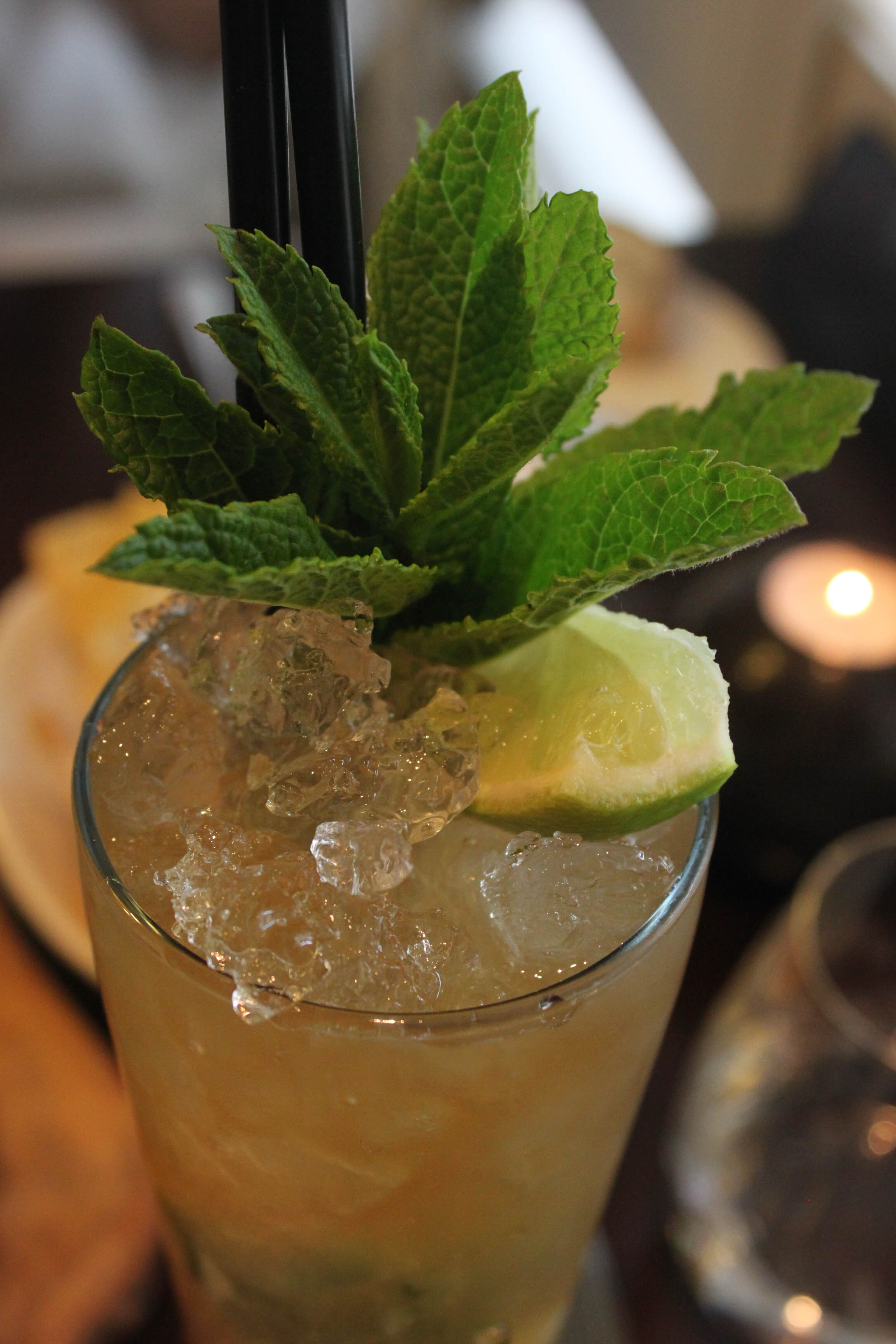 It doesn't get any more British than light beer-battered fish with proper chunky chips!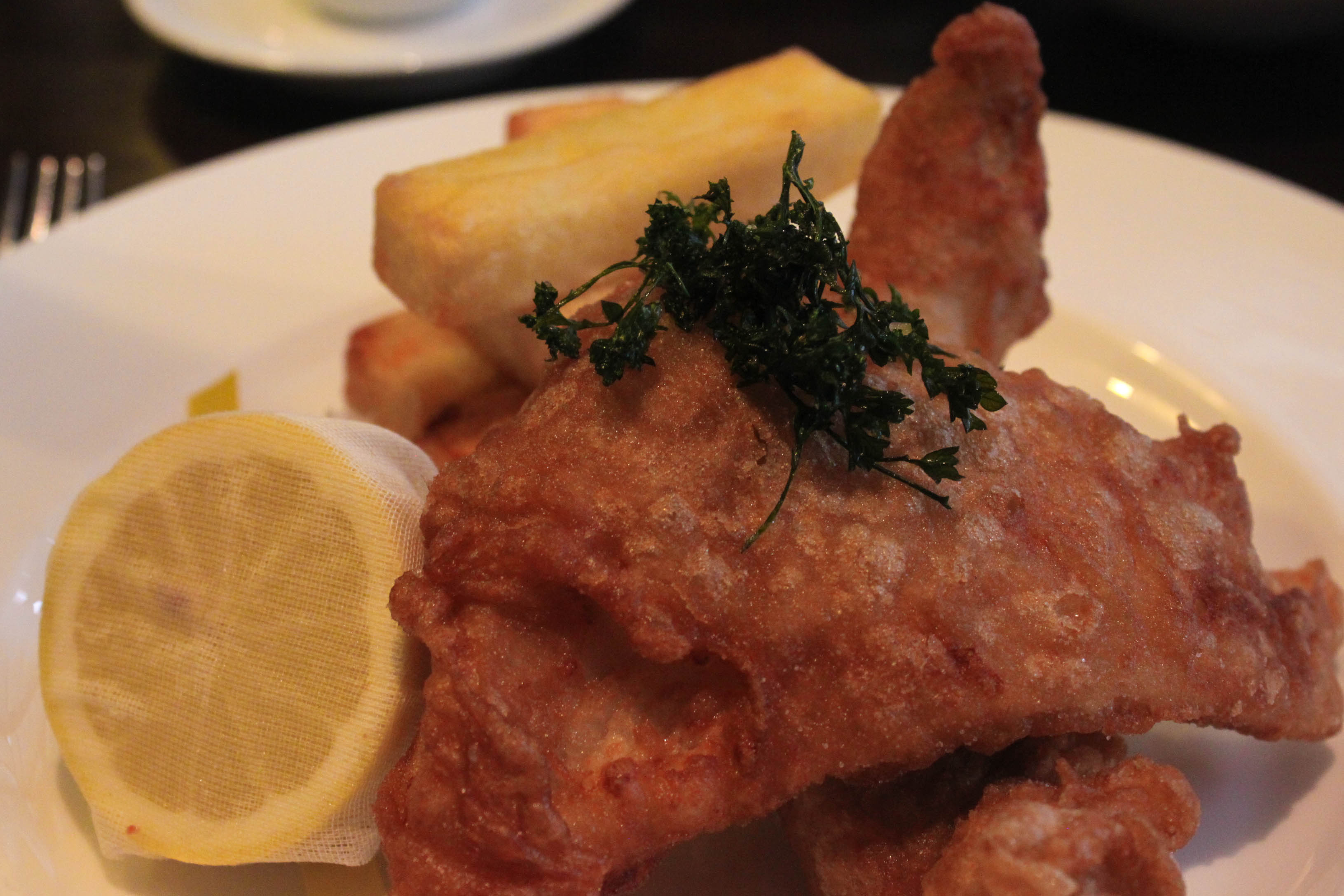 Other options on the menu include Cornish mackerel with Jersey Royals, quail eggs, apple and mustard dressing; and roast Norfolk black chicken, sweet potato gnocchi, peas with tarragon sauce. I neeeeeed to know what this sweet potato gnocchi is about so a second trip may be on the cards!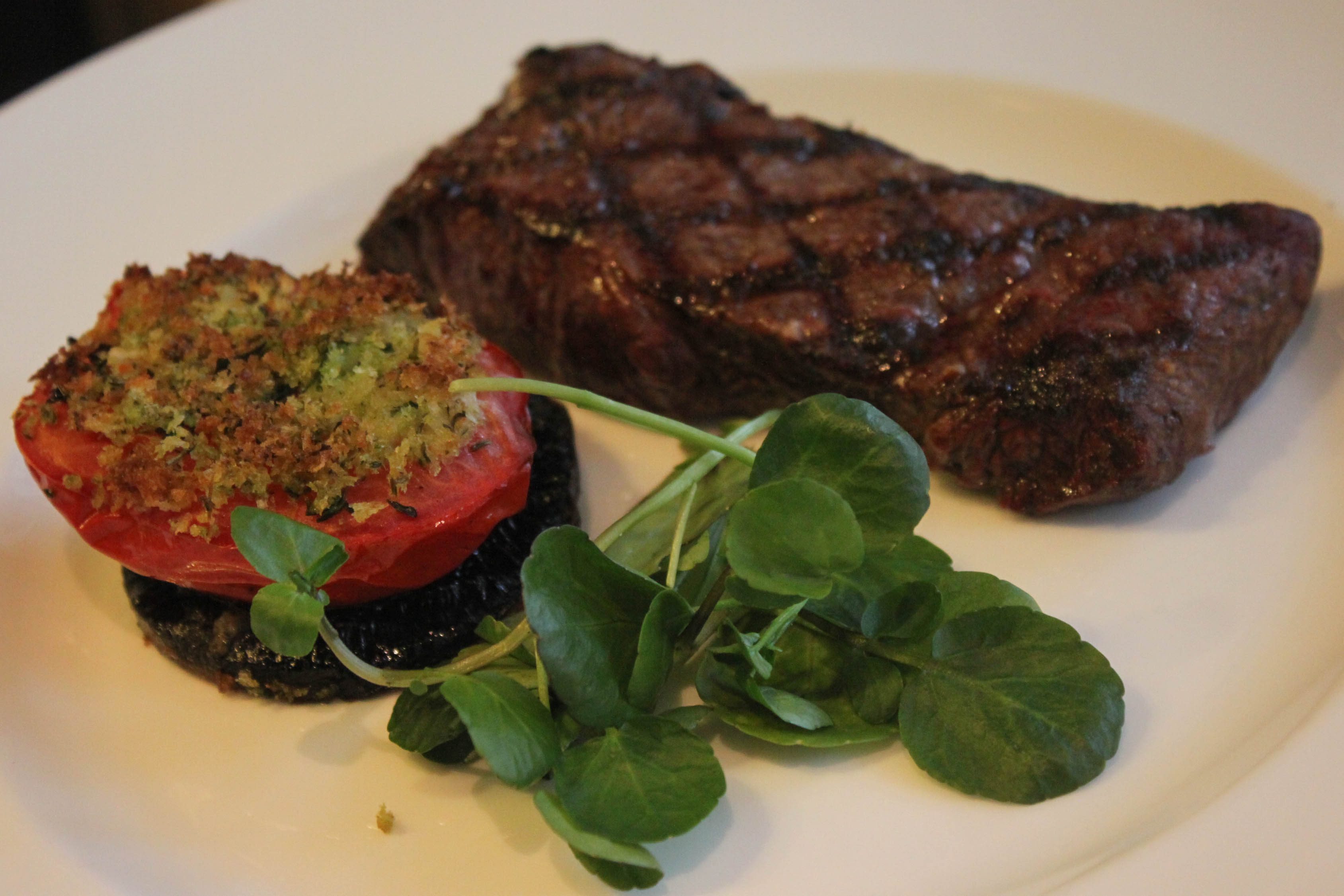 When I think of quintessentially British desserts I picture apple pie, custard, sponge cake and trifle. But I also picture eating them all in my sofa under a blanket in the winter. It seems there's an opening for a real British summertime dessert and I think this passion fruit cheesecake and sorbet will fill the position just perfectly. Both my starter and main were deep-fried (by choice and worth every single calorie) so closing with light tart flavour. I've just discovered that a passionfruit is a berry… whooooo knew!?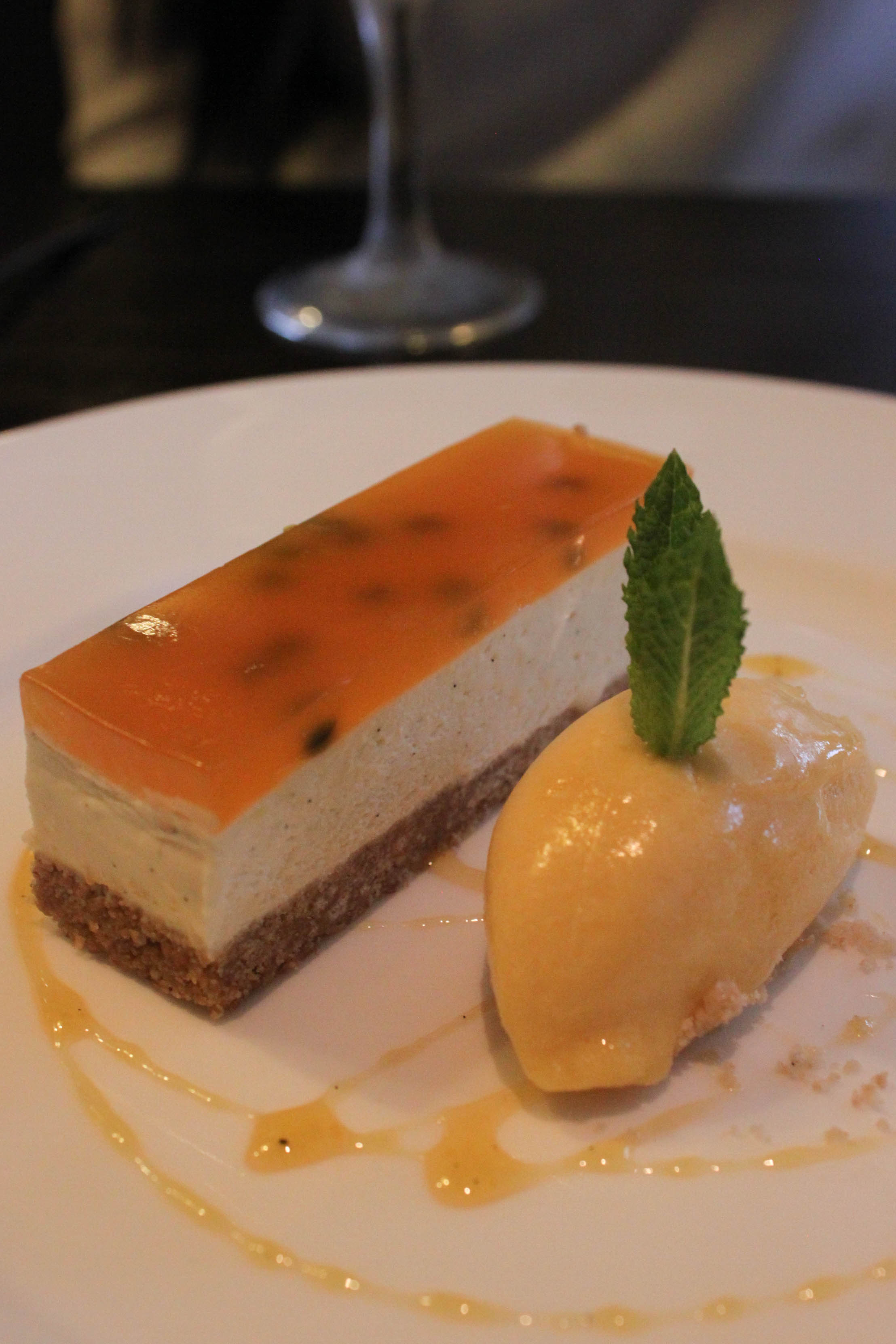 To end our evening we were brought rich, sweet petits fours.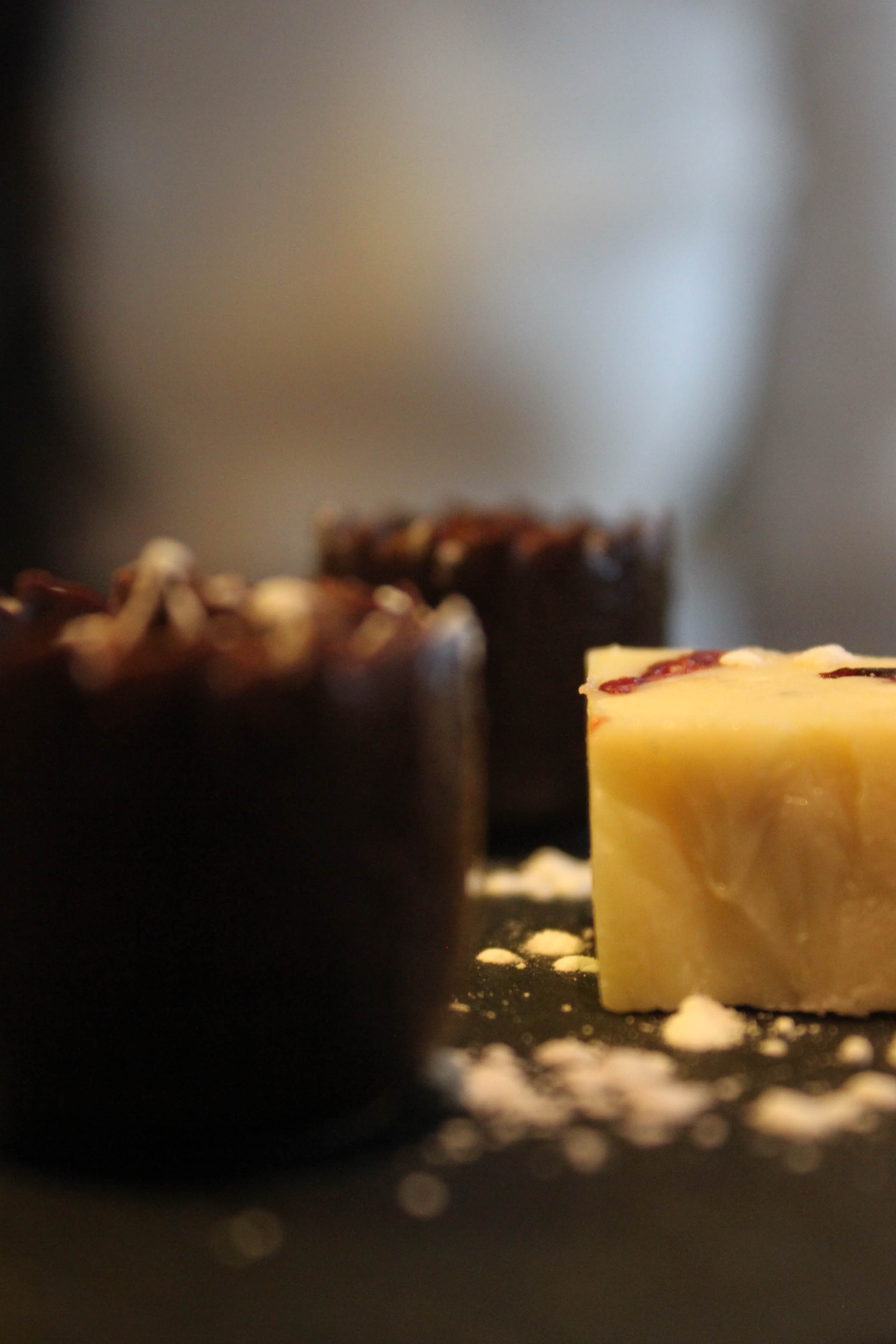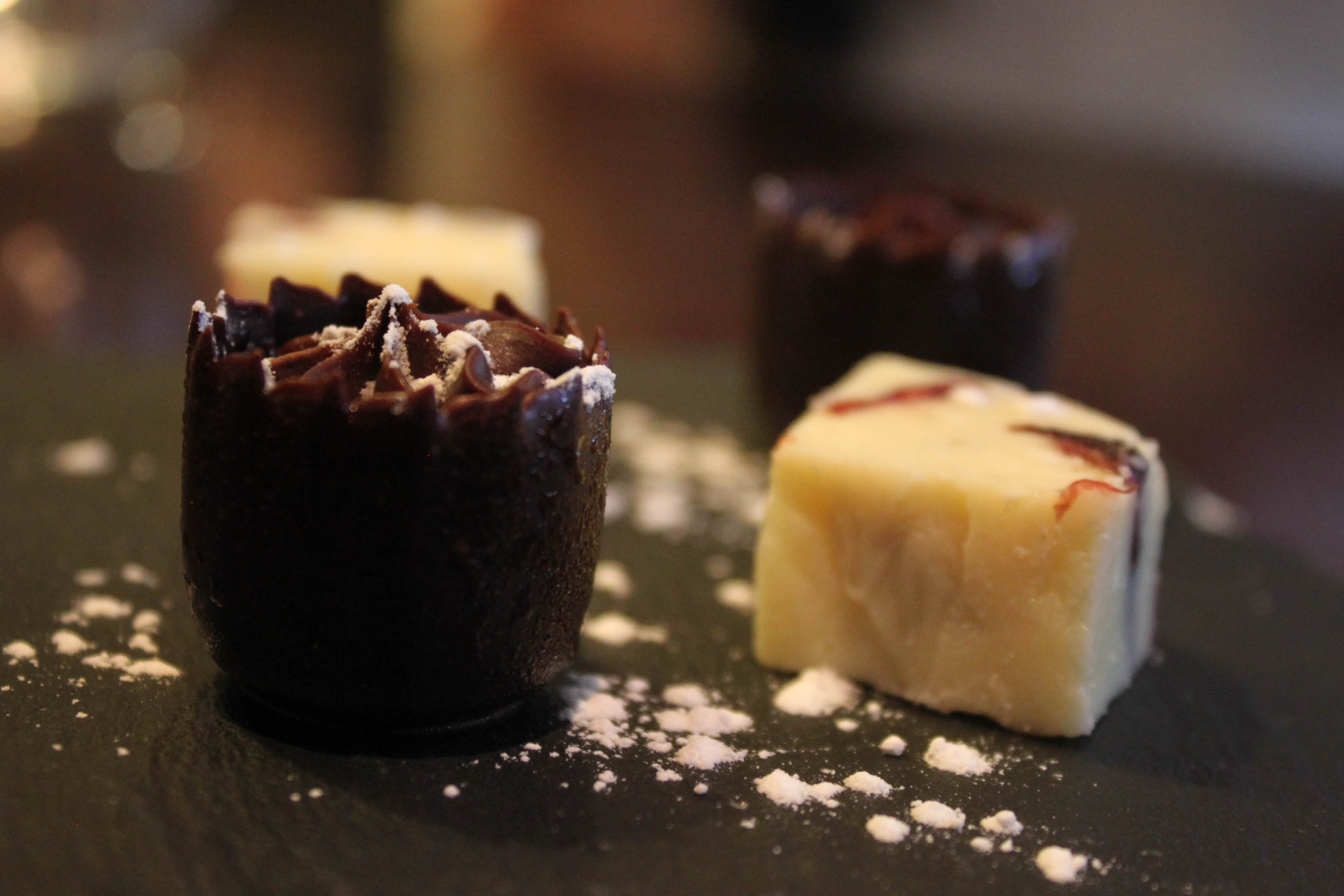 The restaurant itself has a high standard finish, with top notch service and delicious food. Thank you Hunter 486 for a wonderful evening. You can book a table directly on their website here, which I thoroughly recommend!