It has been a little while since I've had a travel post on the blog and I've missed sharing my adventures with you. I've just returned from a relaxing and calm week in Ibiza with my best friend, Eve. Calm, relaxing and Ibiza are not words you hear together very often so I thought I'd give you a run down of our trip.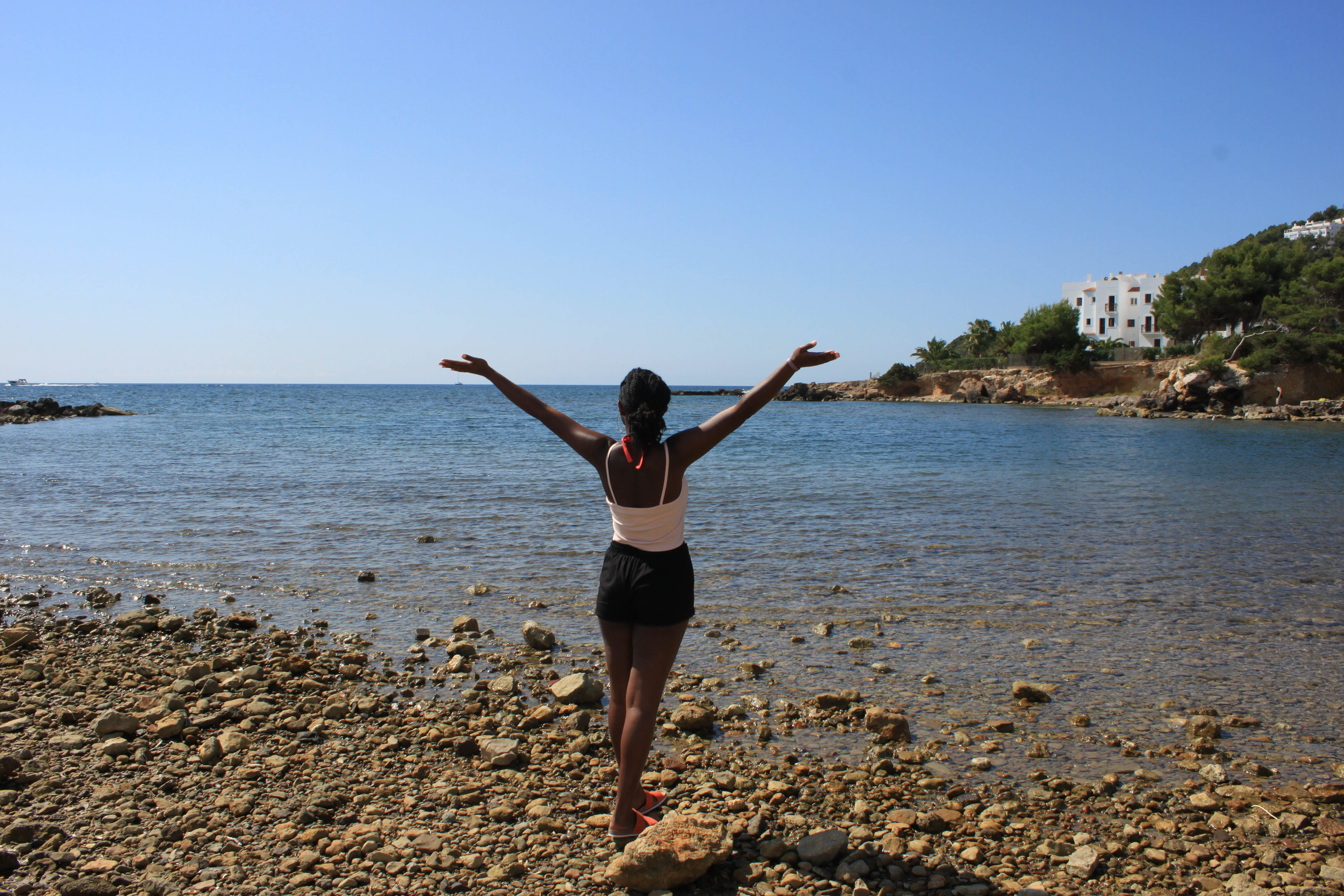 Before you fly, learn from me. Learn from my mistakes. Don't overpack, or pack your heaviest hard case suitcase.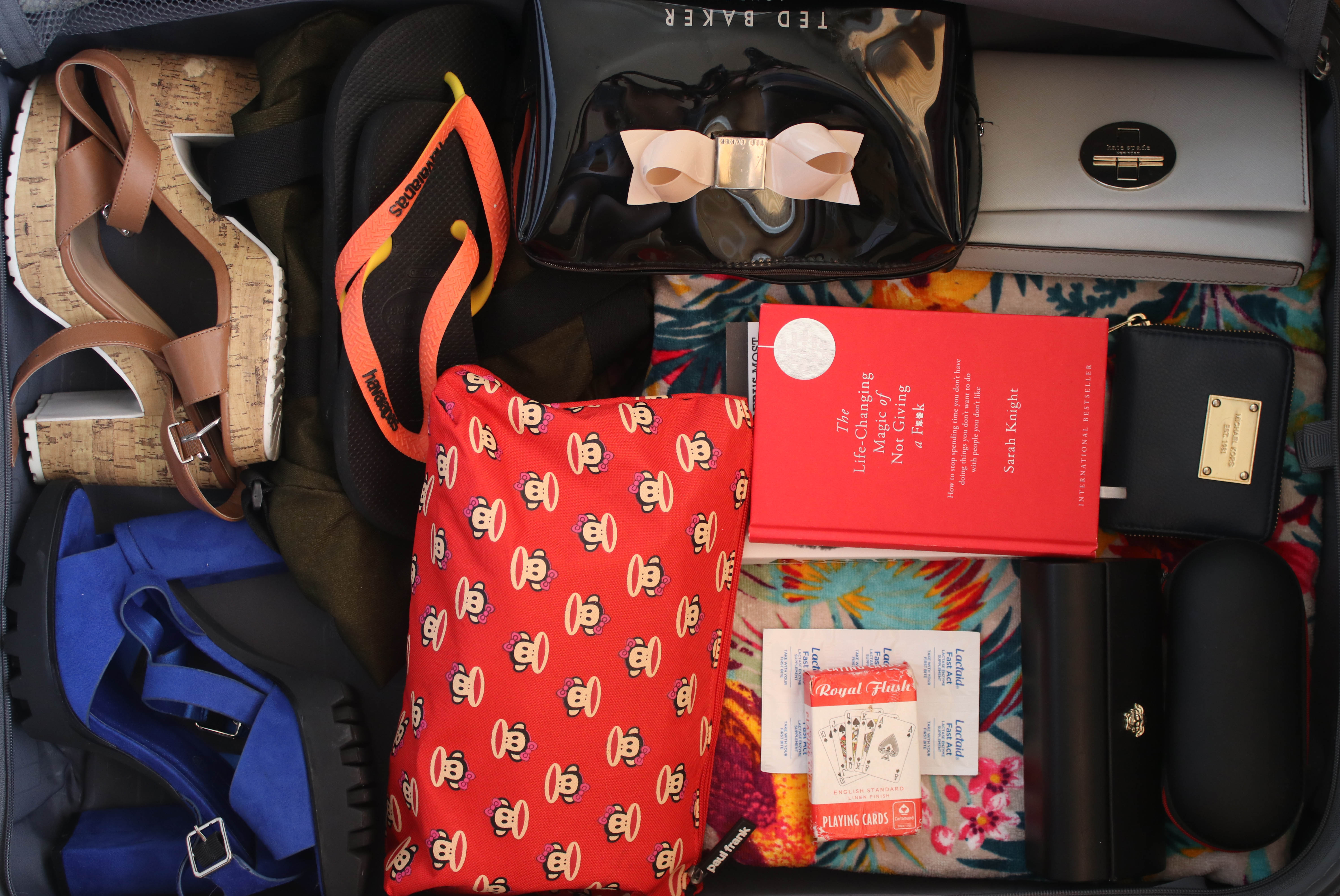 You can get good lightweight suitcases pretty cheap, which leaves a little more budget for some travel luxury.
Es Caná (also Es Canar on a lot of booking websites) is on the south-east coast of the island of Ibiza (informally known as BEEFA!) Transfer time from Ibiza airport is about 30-45 minutes, depending on the time of day as you arrive as the route is around the main town of Eivissa, a.k.a. Ibiza.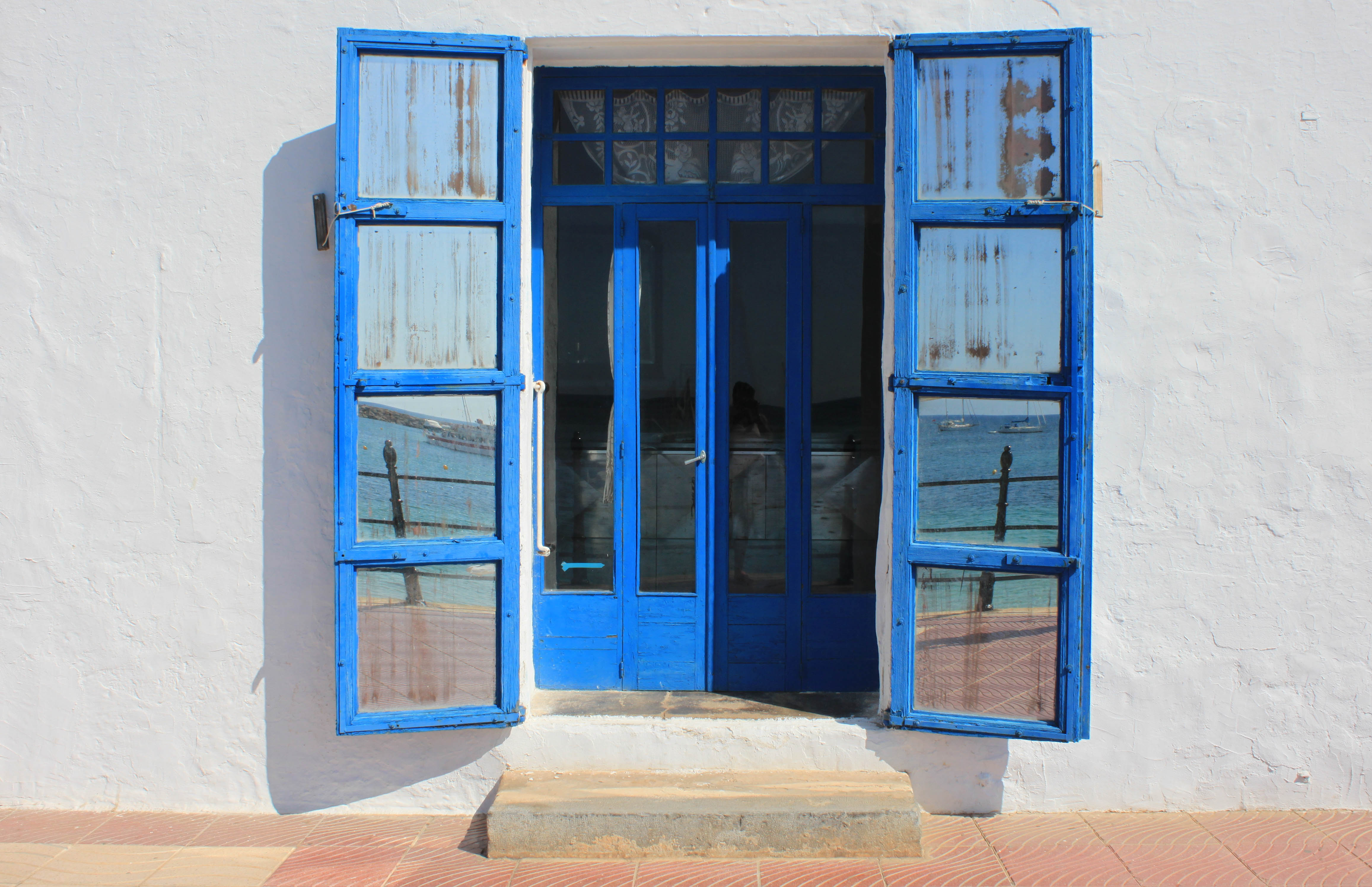 For true relaxation bliss, book an adult-only hotel. I learned this back when I went to Gran Canaria and it has been my preference ever since. Es Caná isn't a particularly large town but there are two Alua hotels there, the family friendly Alua Miami Ibiza, and our choice Alua Soul Ibiza. Alua Soul Ibiza is newly renovated (April 2018), sparkly clean and modern. There were a few concerning TripAdvisor reviews I saw before we travelled about the food but I honestly could not fault it at all. The only major let down was the drinks. Most of the cocktails are a pretty awful, sickeningly sweet bottle mix with little to no alcohol, but fear not, there are good cocktails within a stones throw of the hotel.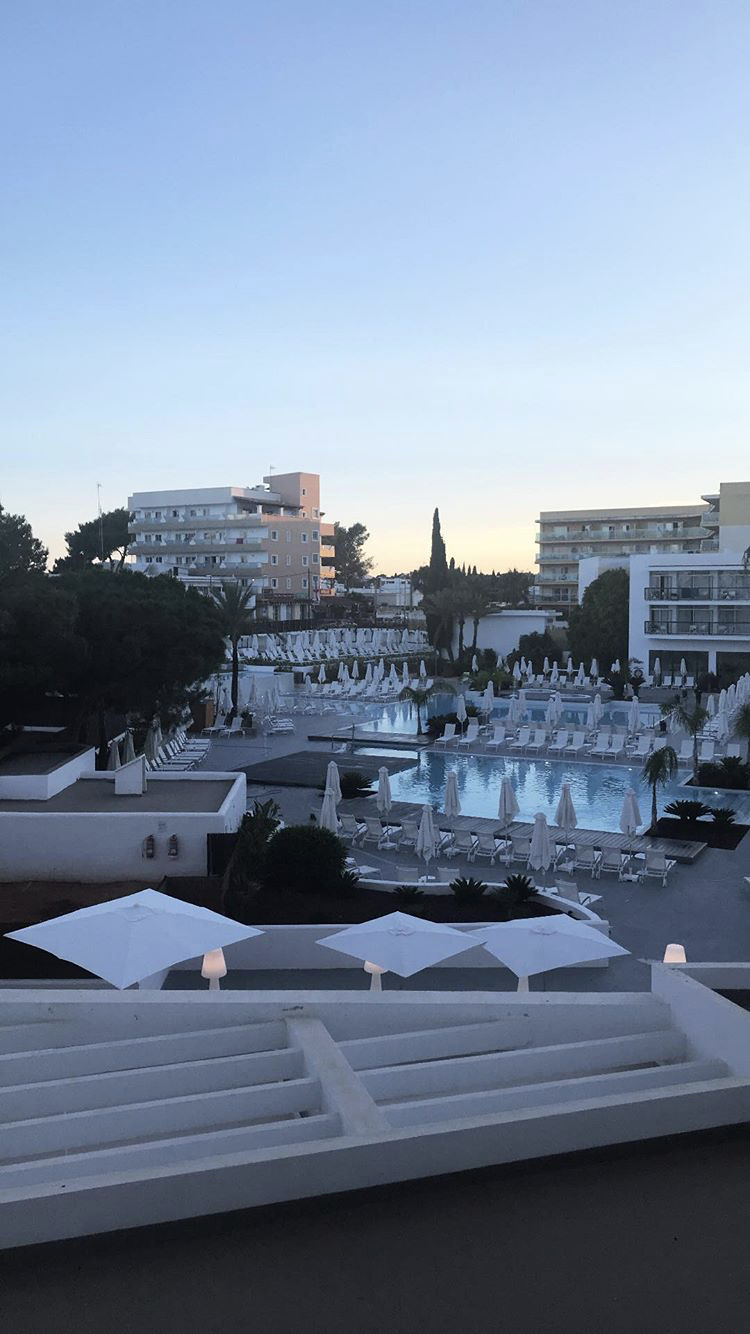 Everyone I'd spoken to before travelling made Ibiza seem as small as Barbados, and made it seem like you can just fly around it on a bus. You can take public transport from Es Caná to almost all the other major towns, but if you plan on giving up the quiet life and heading to party in San Antonio I would suggest getting a cab. The connecting bus route across to the north-west town is over an hour.
If you also have absolutely no intention of going 'out out' but a cheeky cocktail (or four) in Es Caná wouldn't go a miss, head over to Jacaranda Lounge Bar (if you're going this summer the Wifi password is 'Jacaranda2018'). The cocktails are fab, the staff are super friendly, and there are two restaurants. We ate at the Thai restaurant and thoroughly enjoyed!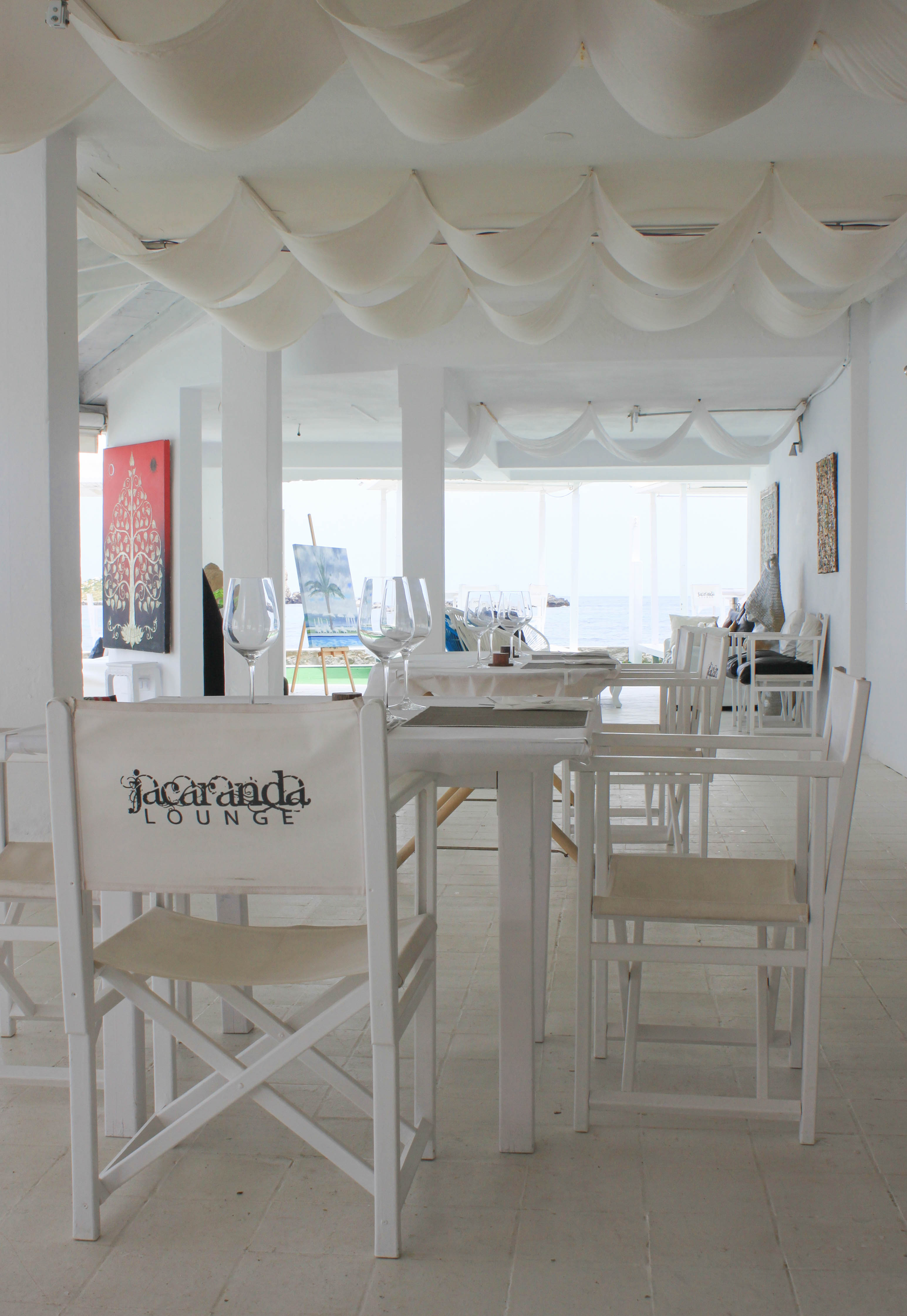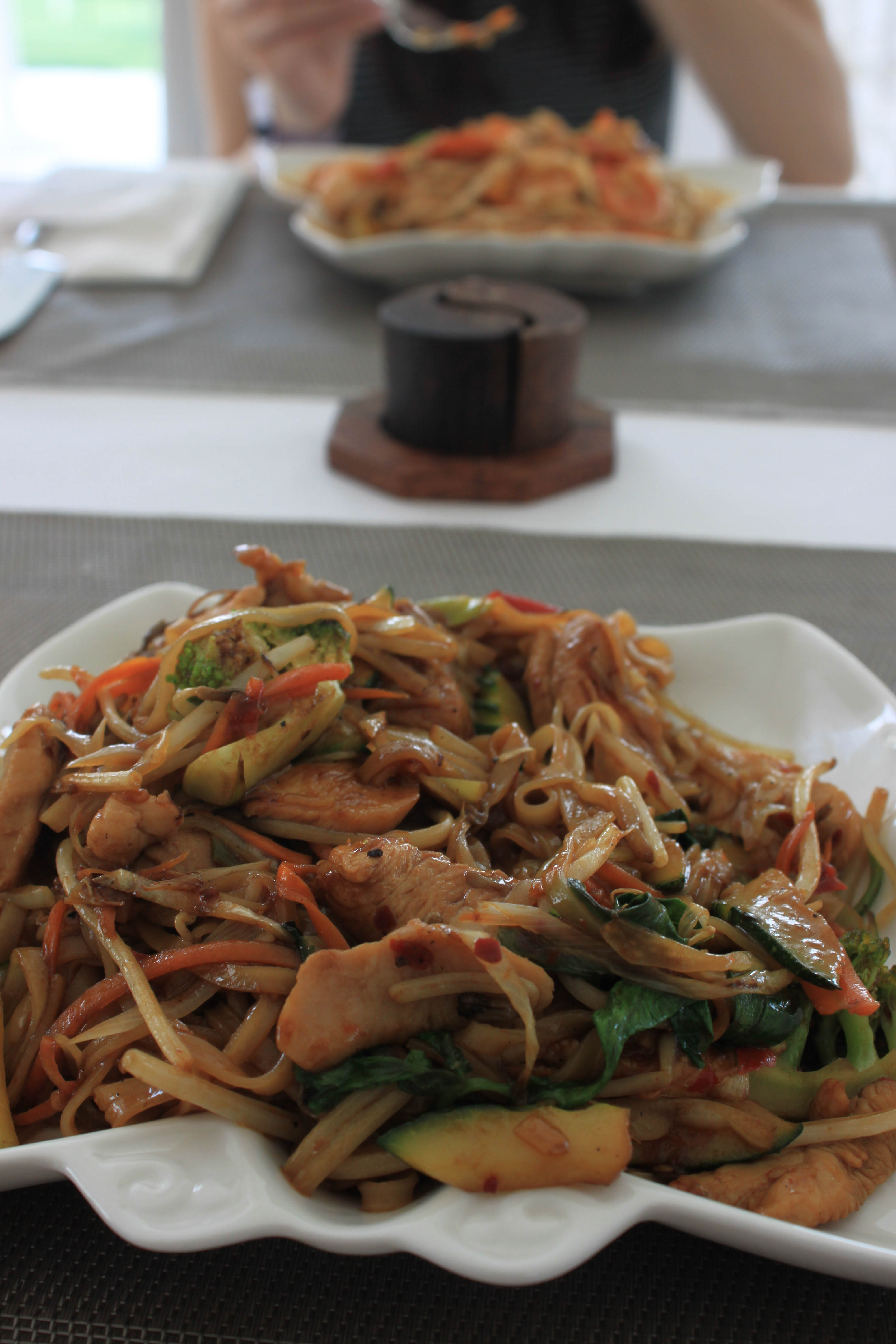 Every Wednesday the very popular Hippy Market is open only 10 minutes walk from Es Caná. Holiday operators run excursions to the Hippy Market from all over the island so expect crowds of groups at the entrance, and lots of traffic if driving in. There are lots of car parks open only for the market on Wednesday for €4. Eve and I both picked up some jewellery and there are PLENTY of vendors to shop for clothing, fabric and cosmetics.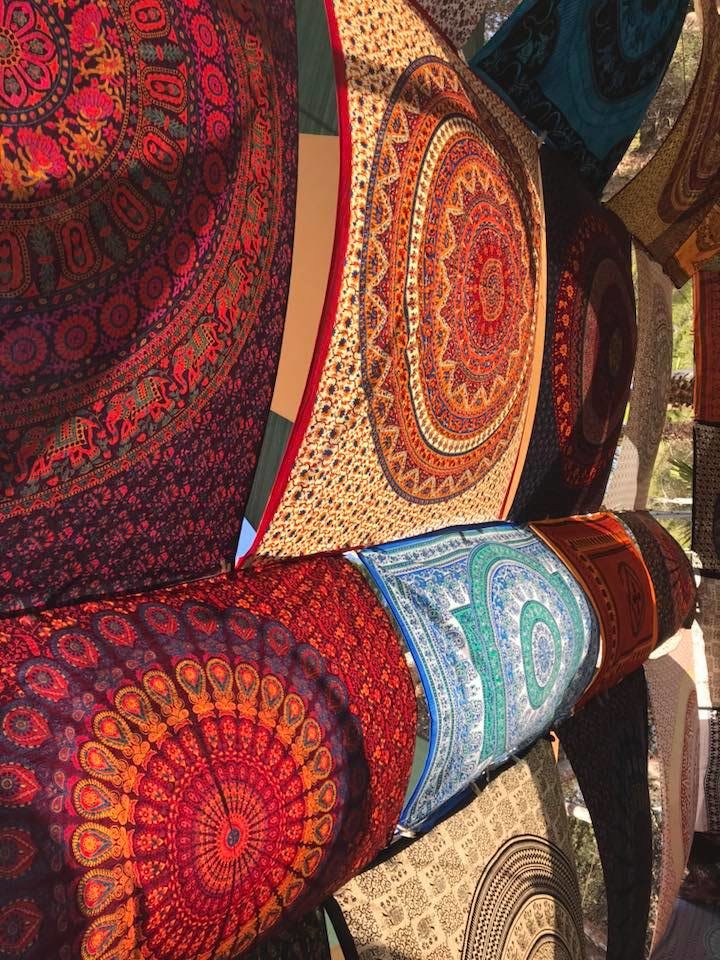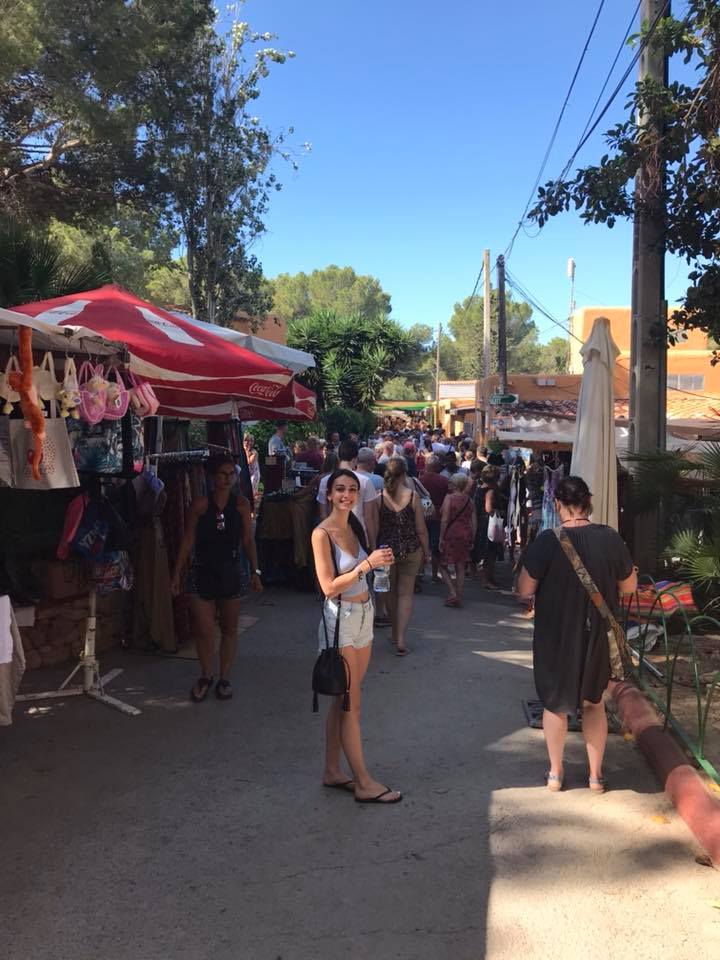 Re-charge after shopping with the market day special of Paella and Sangria for €7 at La Marsala in Es Caná.
From Es Caná you can get the bus for €1.55 to Santa Eulalia which has another beautiful beach and the mouth to the Santa Eulalia River.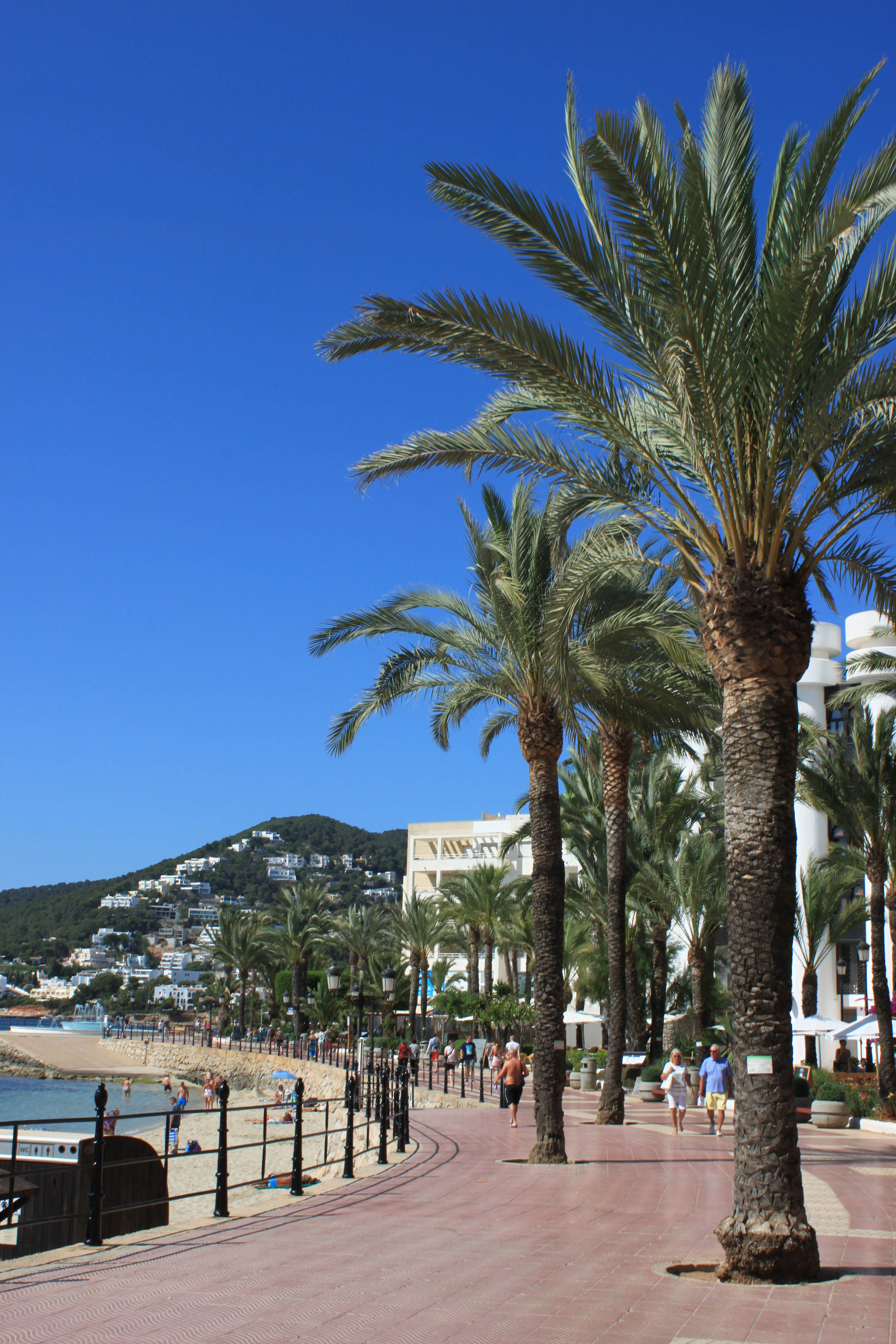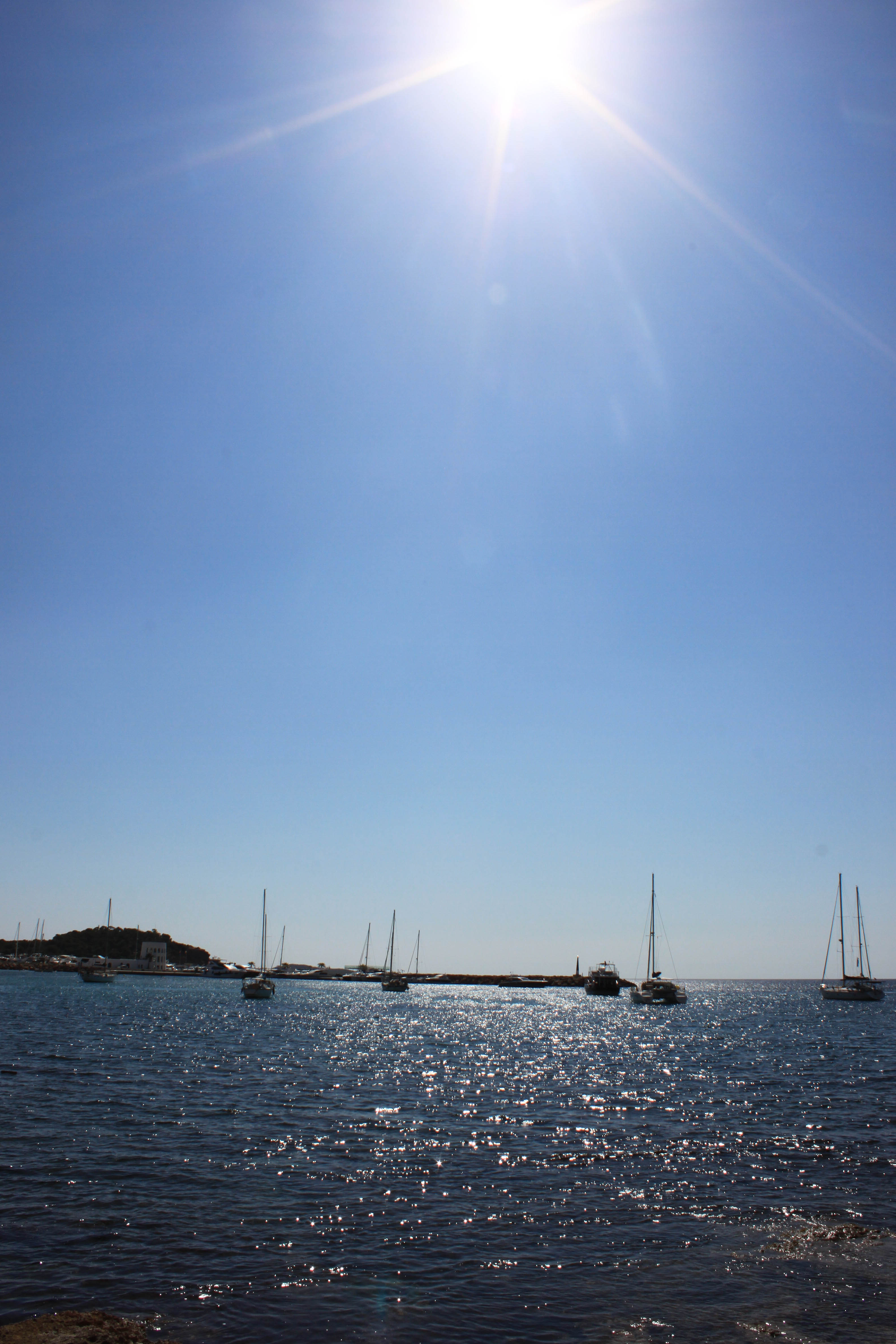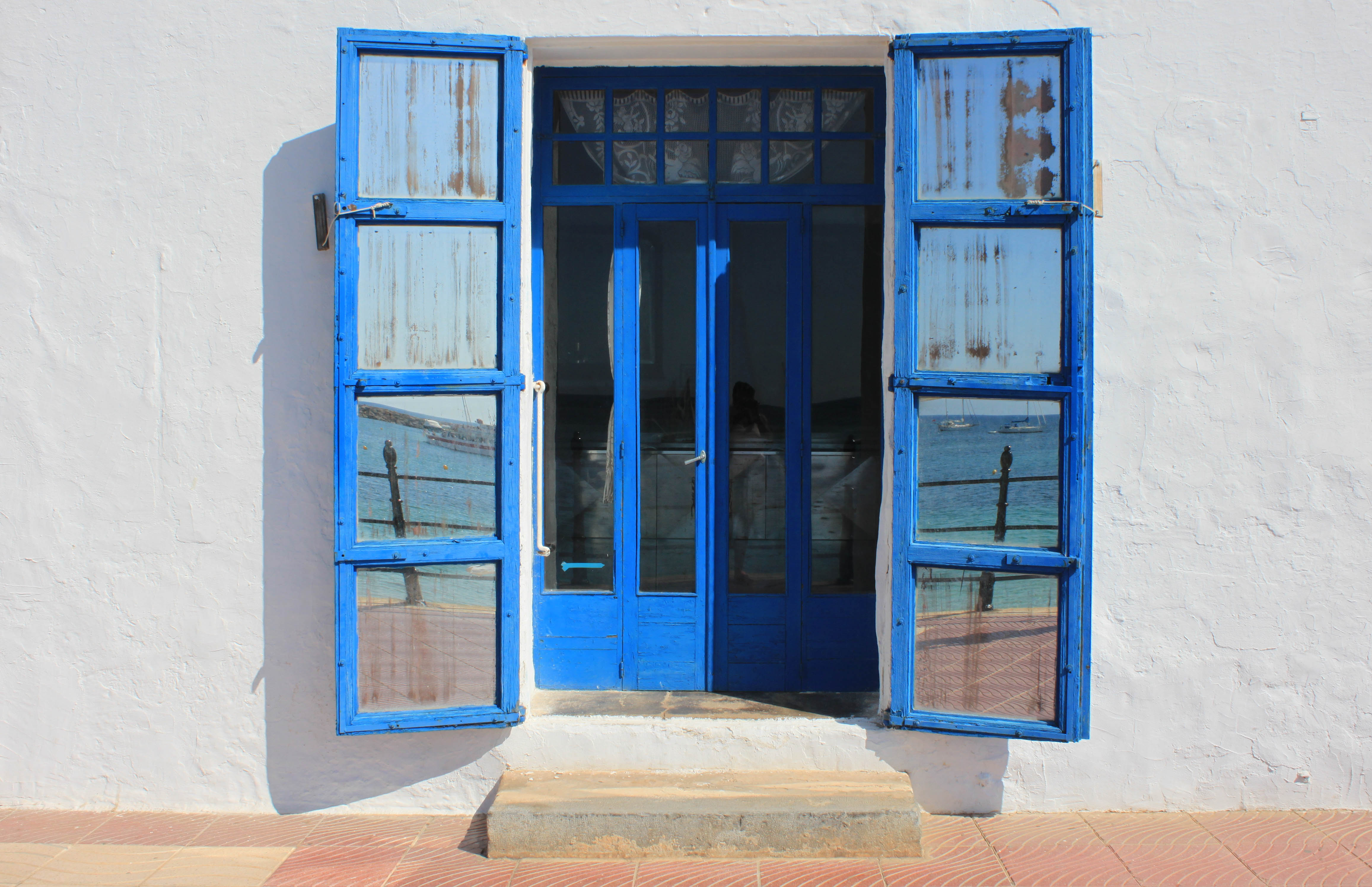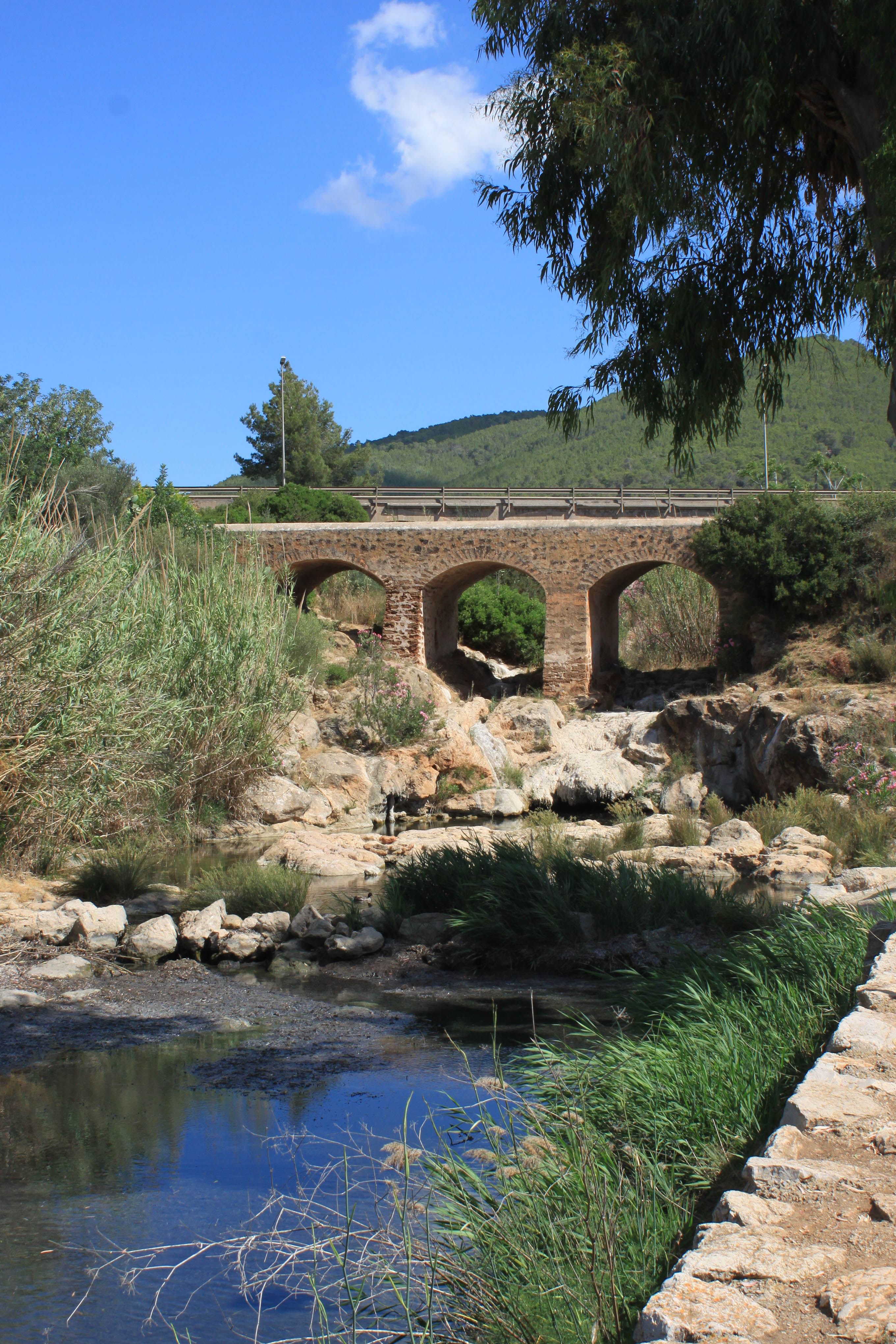 From Santa Eulalia its a €2 bus to Ibiza Town, Eivissa, for great tapas, bars, Pacha Nightclub, the marina and more!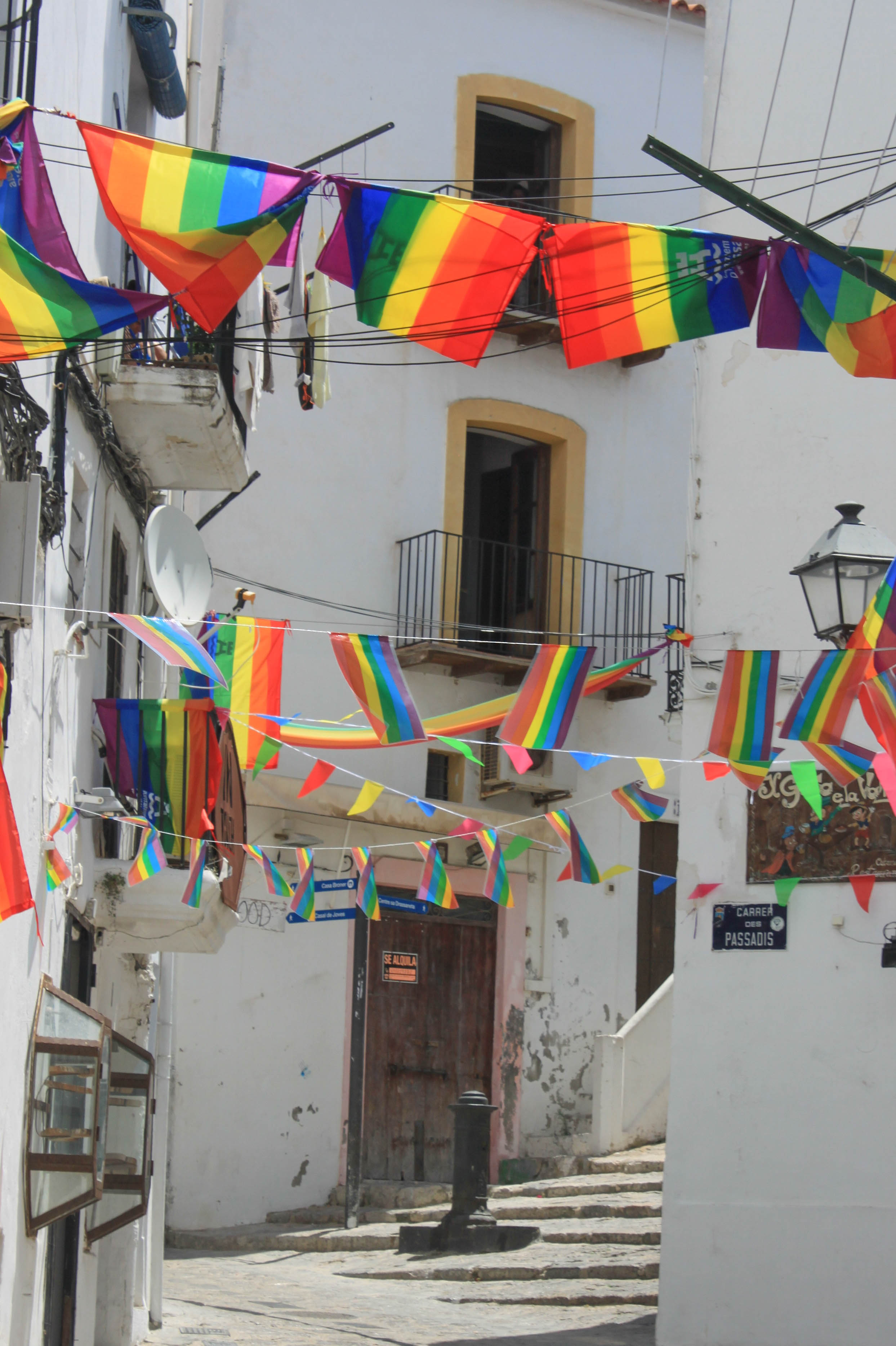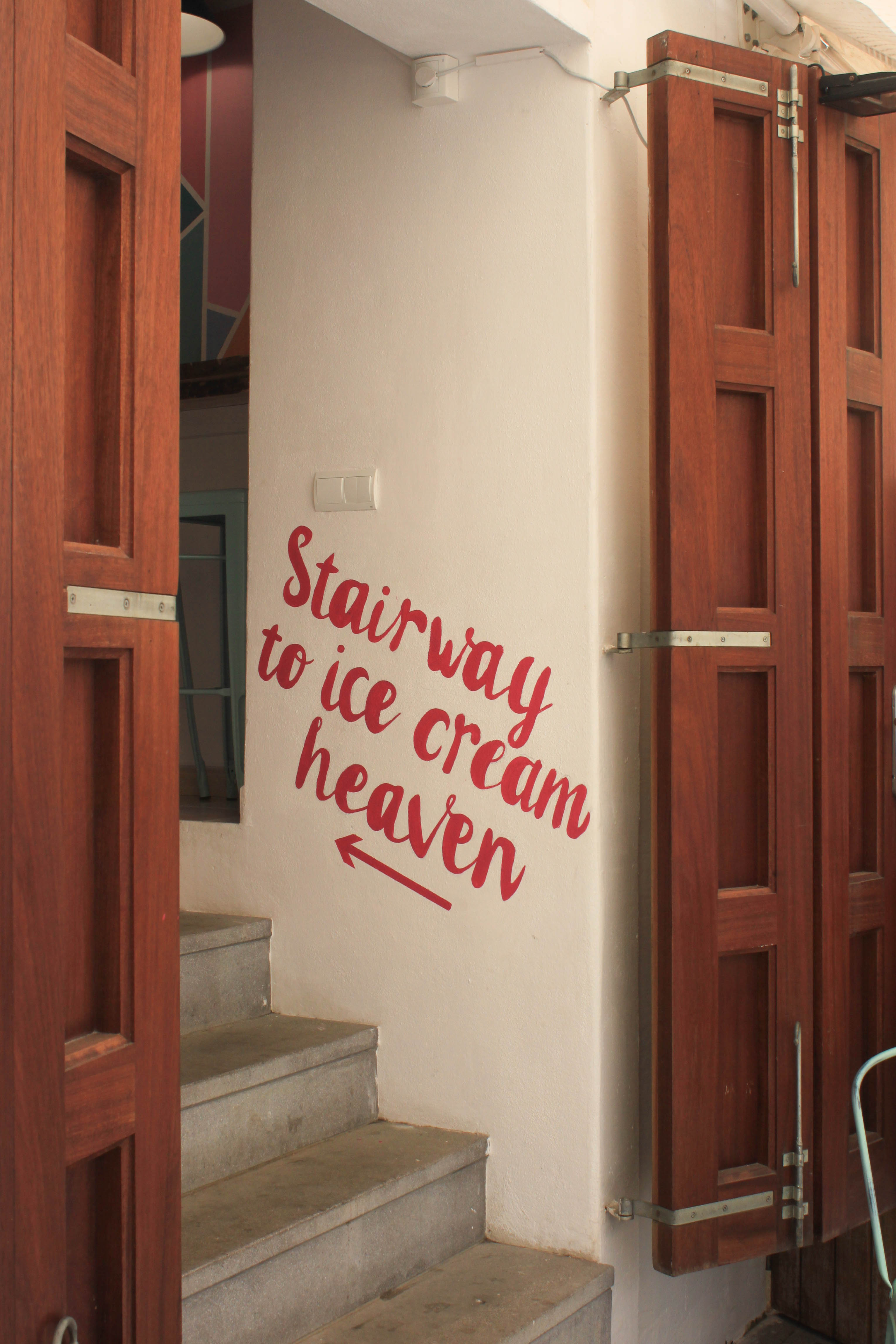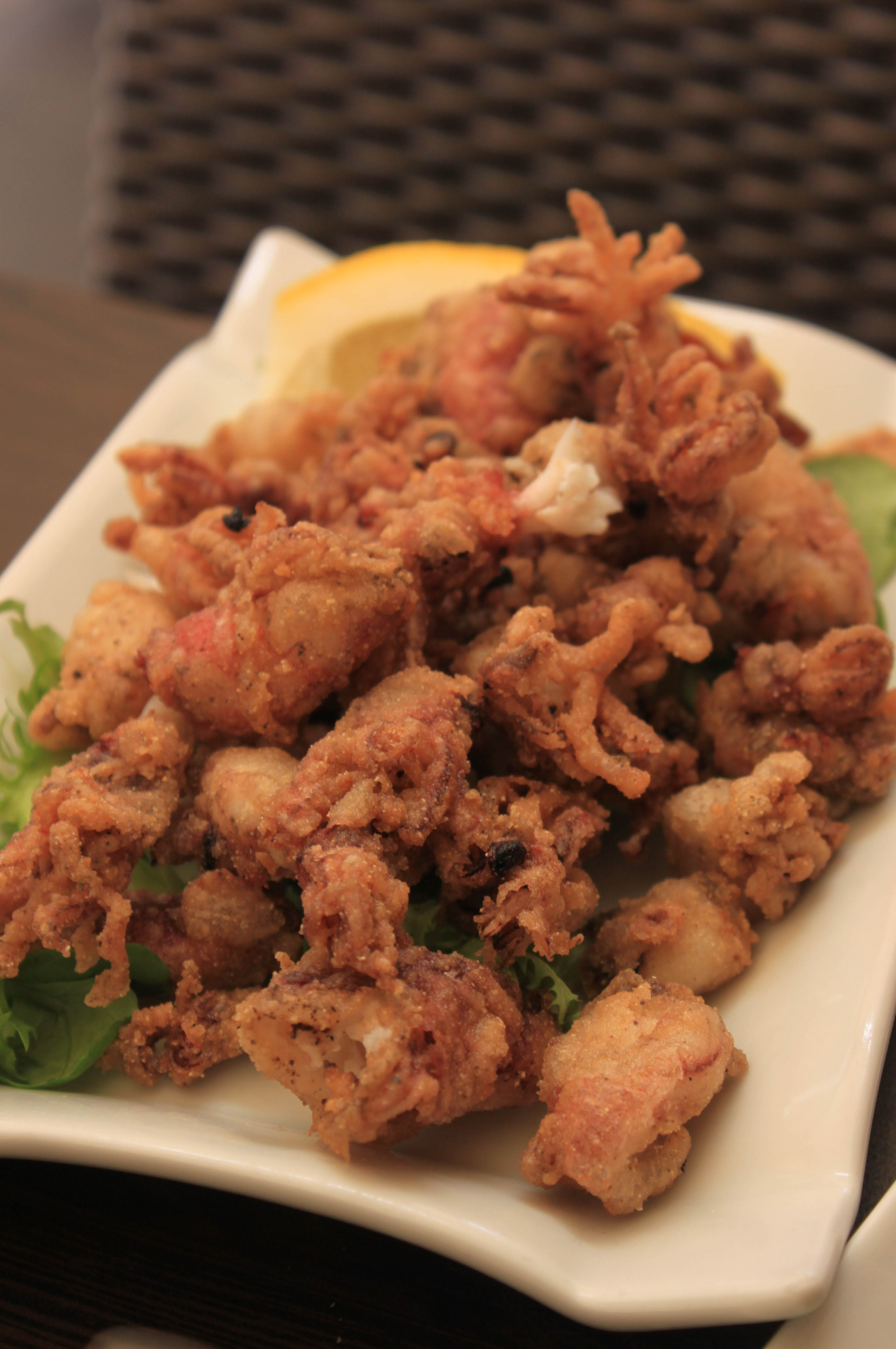 Another option between all three towns is the ferry! Which is €21 return or €12 each way.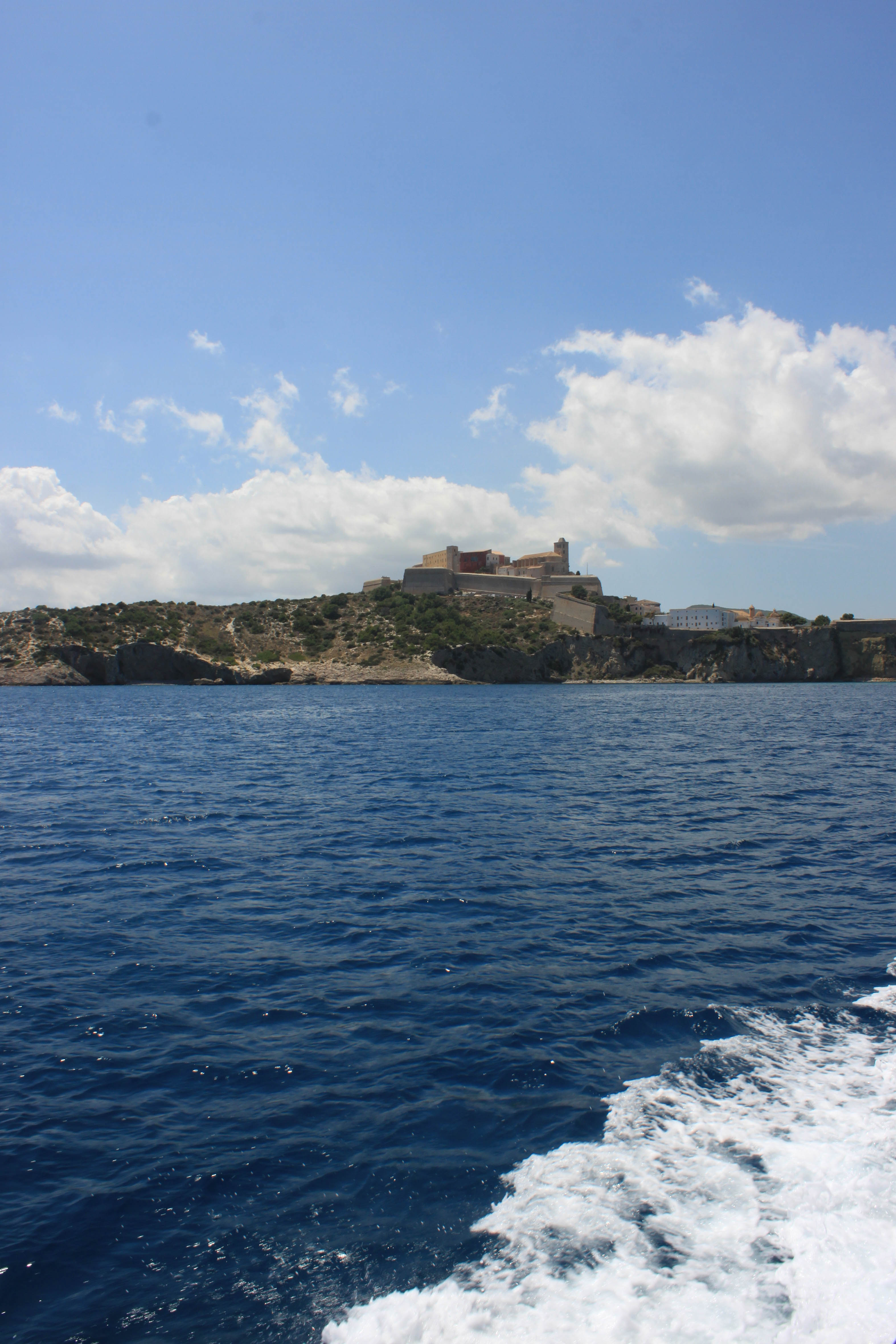 Es Caná has all the expected fun water sports on the beach, as well as a walking path along the coast to another more secluded beach and off-road hiking paths.
We had such a fab time and the weather was just perfect for getting around as well as laying by the pool all day (see tan lines below). Comment below if you have any tips for the area or Ibiza as a whole for other readers!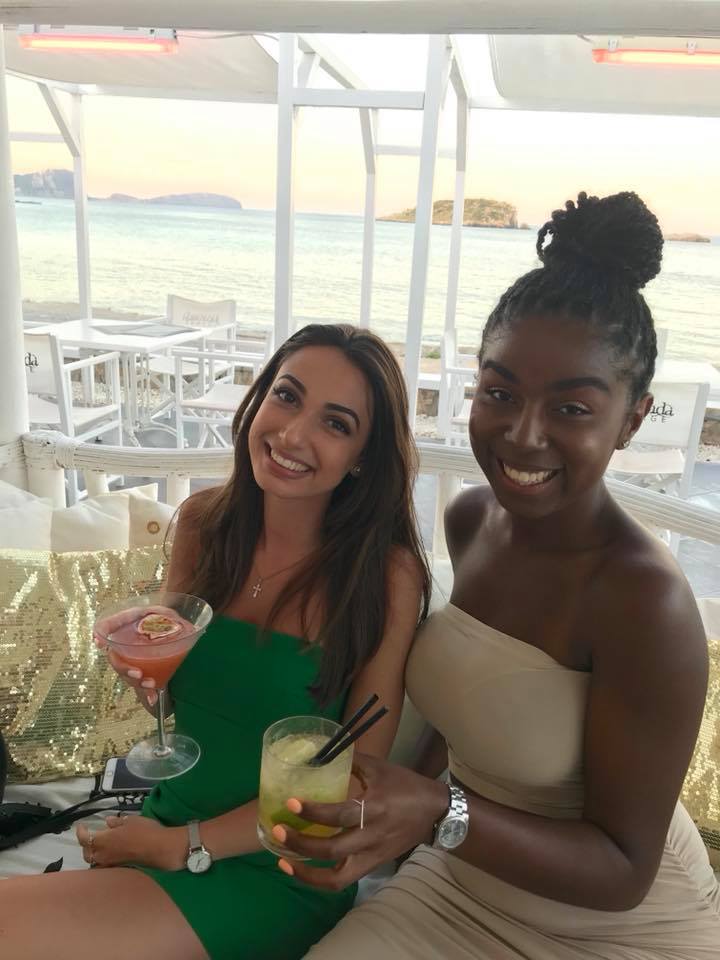 Eve's dress | My bandeau and skirt