It's citrus season!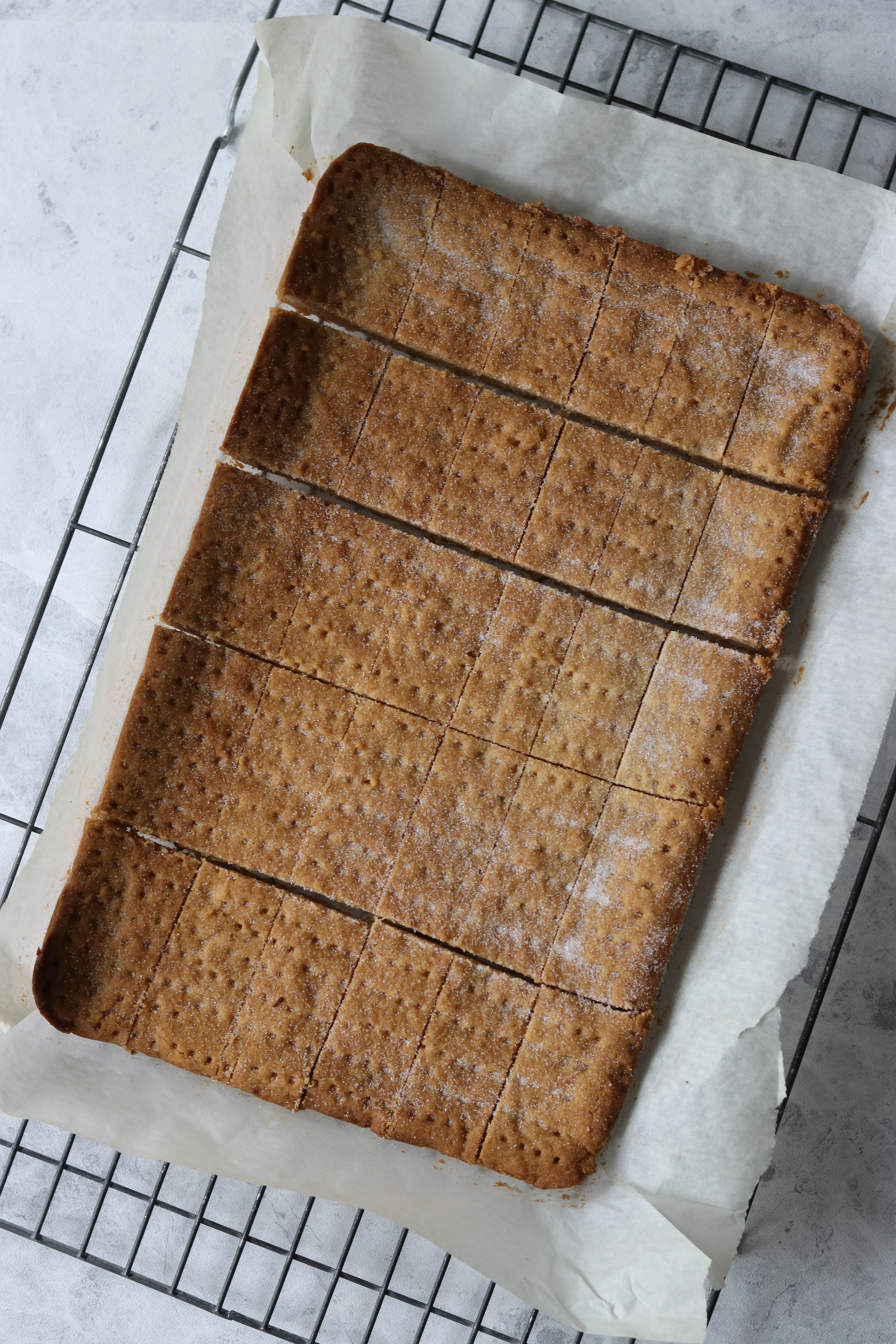 January 6th marks National Shortbread Day, which I celebrated over on @thesmallslice Instagram with my favourite shortbread flavour – lemon. If you would rather, you can swap out the lemon rind for the grated rind of two oranges for a softer citrus flavour.
225g butter, softened (plus a little extra for greasing)
75g caster sugar (+ 15g for sprinkling)
grated rind of 1/2 lemon
275g plain flour
25g ground almonds
a 20 x 30cm tin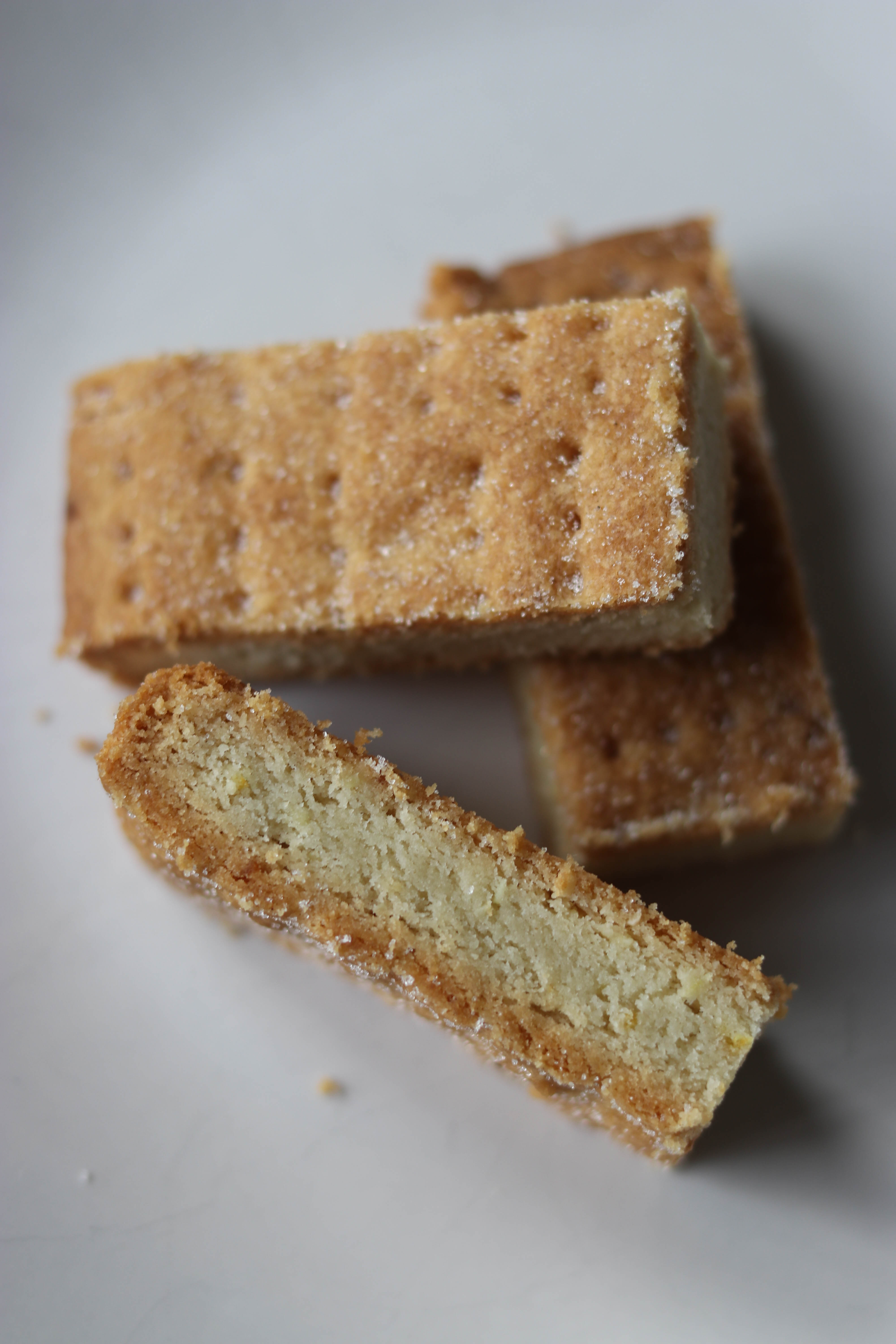 Preheat the oven to 180°C / 350°F / Gas 4 and lightly grease a 20 x 30cm tin.
In a freestanding electric mixer, beat the butter, sugar and lemon rind together until the mixture is soft and light. Sift the flour and almonds into the butter mixture, then work it together using a wooden spoon and then your finers to make a smooth dough.
Place the dough in the tin and flatten out. I put a soup spoon in the freezer for a minute and then use it to smooth the top when I think I'm done. It being cold stops the butter sticking to it. If you'd like to add a pattern to your shortbread, now's the time. I use a fork to pierce lines of holes.
Bake for 20 minutes or until pale golden brown.
Remove from the oven and immediately cut the shortbread into fingers or squares while the mixture is soft. Allow to cool a little, and then transfer to a wire rack and leave until cold. If stored in an airtight container, the shortbread should keep for up to two weeks.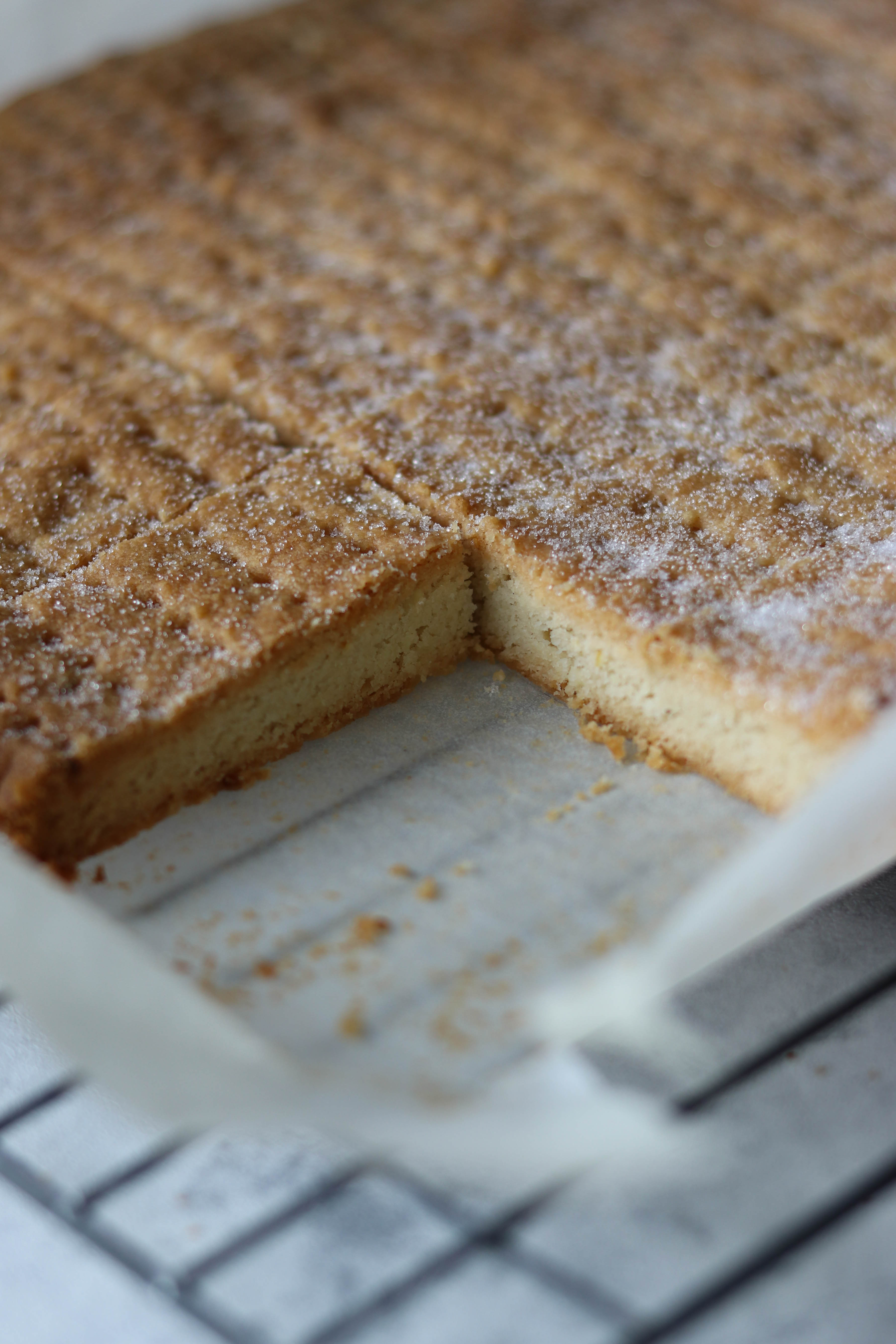 For more bakes with lighter flour mixes (polenta and nuts) try any of these…