"I call it reggae, reggae sauce. It's so nice, I had to name it twice!"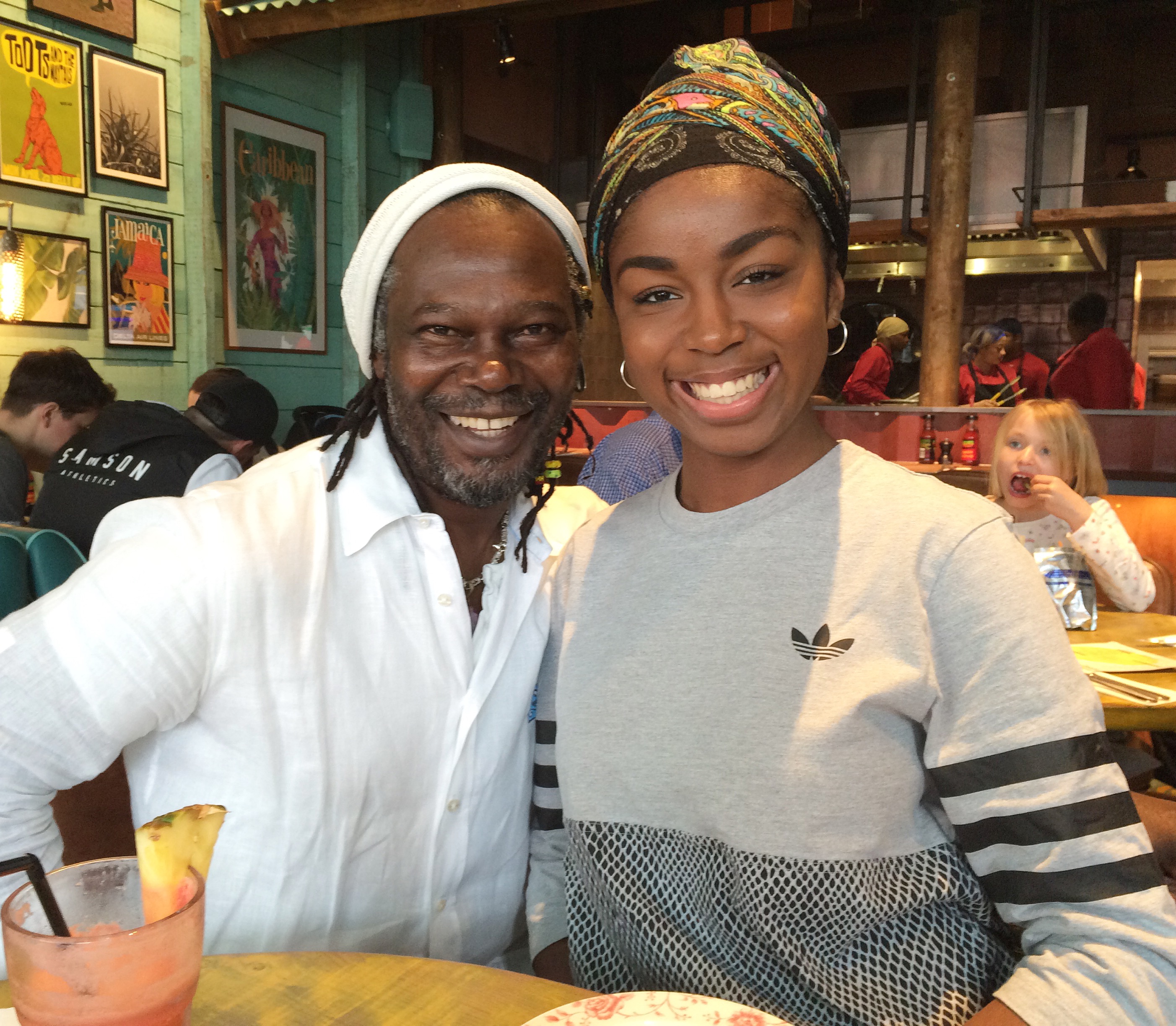 If you don't know who this man is, or the lyrics I'm singing, have a little watch of this video.
Levi Roots was a major success on a television series run in the UK called Dragon's Den, which allows independent businesses and entrepreneurs to pitch their business ideas to a panel of very wealthy business people in the hope they would partner and invest. Levi was successful and went on to produce a line of very successful range of sauces, drinks and much more!
That was all back in 2007, but in recent months Levi has opened his first restaurant (rastaurant as he says!) in Westfield, Stratford City. I've heard mixed reviews since it's opening so took a trip with my friend Maria today to check it out for myself.
Maria and I were going through the menu for so long that the waitress took our order in parts. Once we had umm'ed and aaah'ed our way through all the dishes we settled on the Bajan Fish Cakes and Bobo Shanti Yatti to share for starters, and the Sorrel Surprise and White Sands cocktails!
We were worried about the fish cakes, as we've both had fish cakes before that are full of potato and not much fish. We had nothing to worry about with these; packed with visible flaky fish and loads of flavour. Bobo Shanti Yatti: pure ital style pattie, crisp coconut pastry filled with peas, vegetables, scotch bonnet and coconut. A scrumptious vegan pattie. "Ooo, that was nice." – Maria.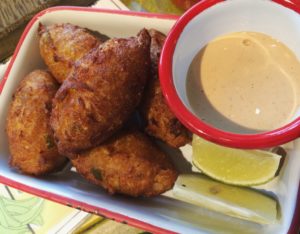 We kicked the vegan life to the side for our main courses and indulged in curry goat, chicken coconut curry, rice and peas, roti and sweet plantain. Maria commented on the succulent nature of her chicken particularly – corn-fed dontcha know!

Whilst waiting for our starters we were joined by the man himself, Levi Roots. He said he had just come out of the kitchen cooking the curry goat for the afternoon so I was ready to be extra critical of it. I couldn't fault it.

New potatoes are something I don't think I've had in a lot of caribbean food but they were soft enough to mash into the curry and scoop up with the roti. *dribbles*


Speaking with Levi really gave an insight into the passion he has for his business and the excitement he still has months into opening Caribbean Smokehouse. It's great when you see the restaurant owner chatting with guests in the dining room, famous or not, but particularly when their name is on the door. I wish him all the best, and will certainly be back soon!