If you didn't know by know, I love Thai food. As in, I LOVE THAI FOOD. When I was invited by Nipa Thai to sit overlooking Hyde Park on a gorgeous summer evening gorging on my favourite cuisine, I was never going to say no.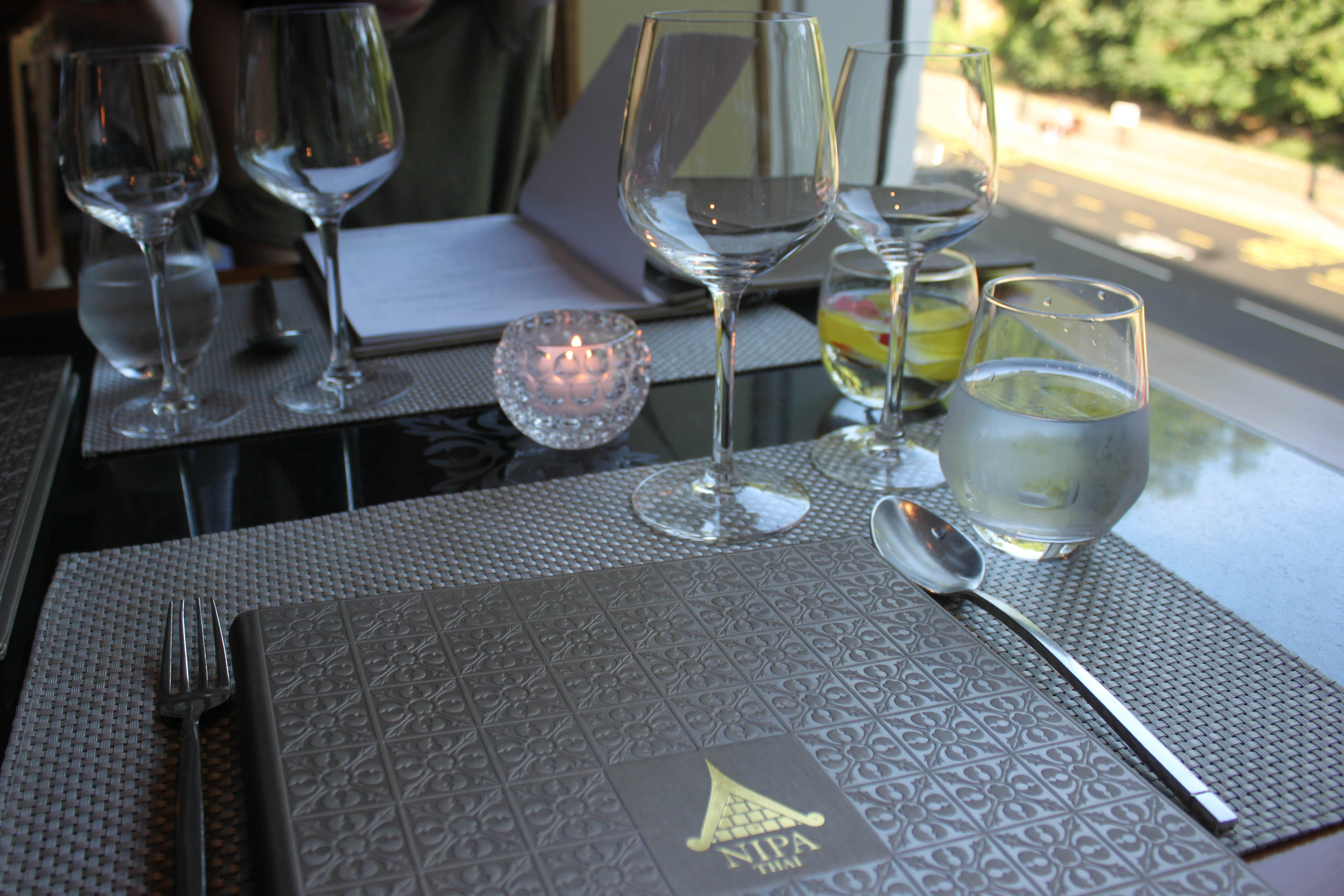 Nipa Thai sits in the Lancaster London hotel, and you probably would never notice it was there. You can follow the scent of lemongrass incense through the hotel lobby to find the ornately decorated entrance of the restaurant. The food and restaurant business is saturated with white male leads, but Nipa Thai pride themselves on having an all female Thai kitchen brigade and I am SO here for it. Who run the world? GIRLS.
Let's get into the food…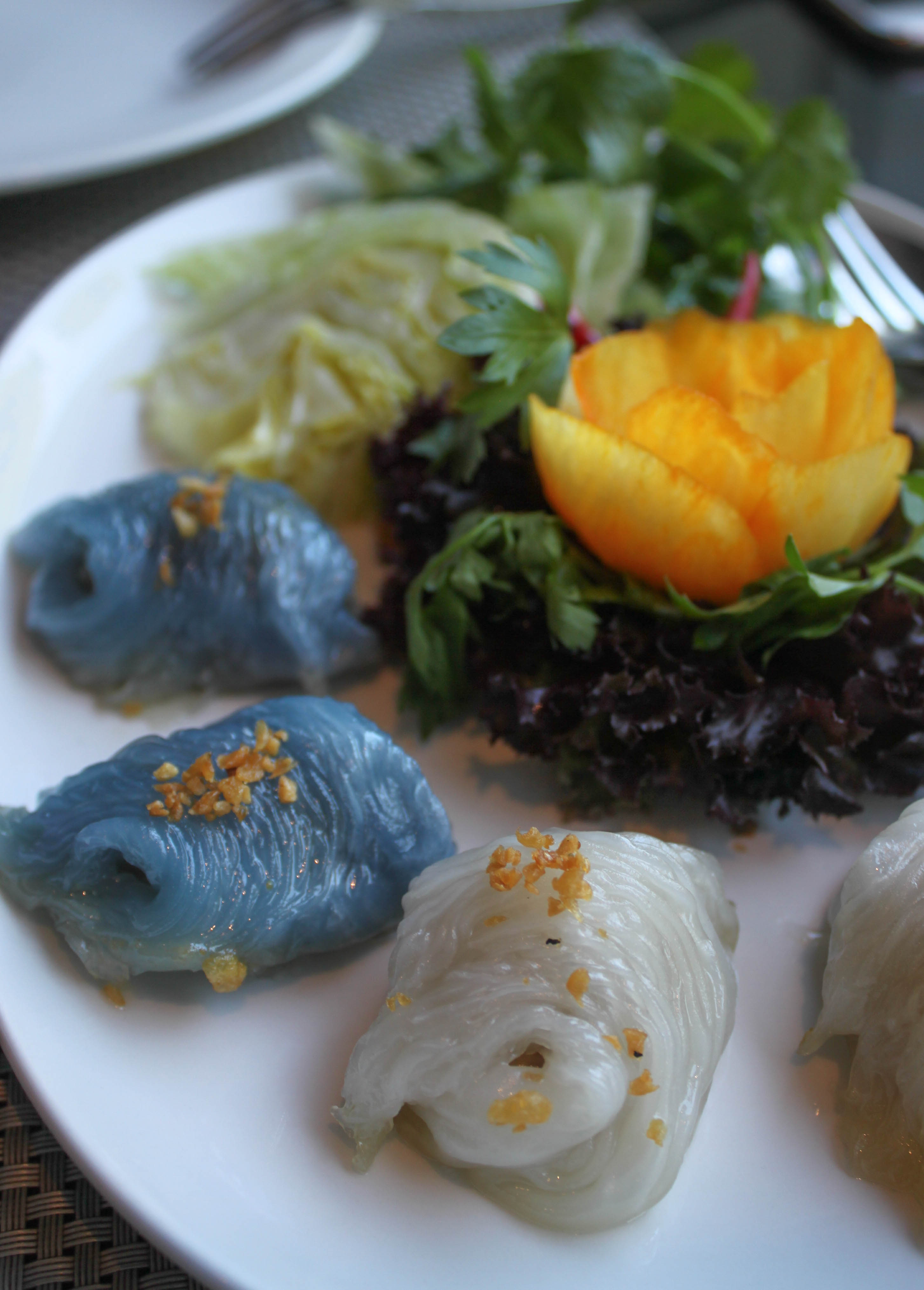 It's hard when you know what you like to make new choices in restaurants and there are so many different choices on the menu at Nipa Thai. I decided to be brave and try something I'd never heard of before, Kao Krieb Pak Moh (pictured above) – steamed rice wrap, filled with sautéed chicken, shallots, roasted peanuts, and served with crisp lettuce, fresh chillies and coriander. Our waiter explained that the various colours of the rice wraps are from different flower-flours (yup, flour made from flowers) and ground rices. There was no real difference in flavour between the different colours. They are dim-sum like in texture, but have a perfect sweet and savoury balance from the roasted peanut with meat. Eve and I were pleasantly surprised. I've made a note in my phone to order these if I see them on a Thai menu again.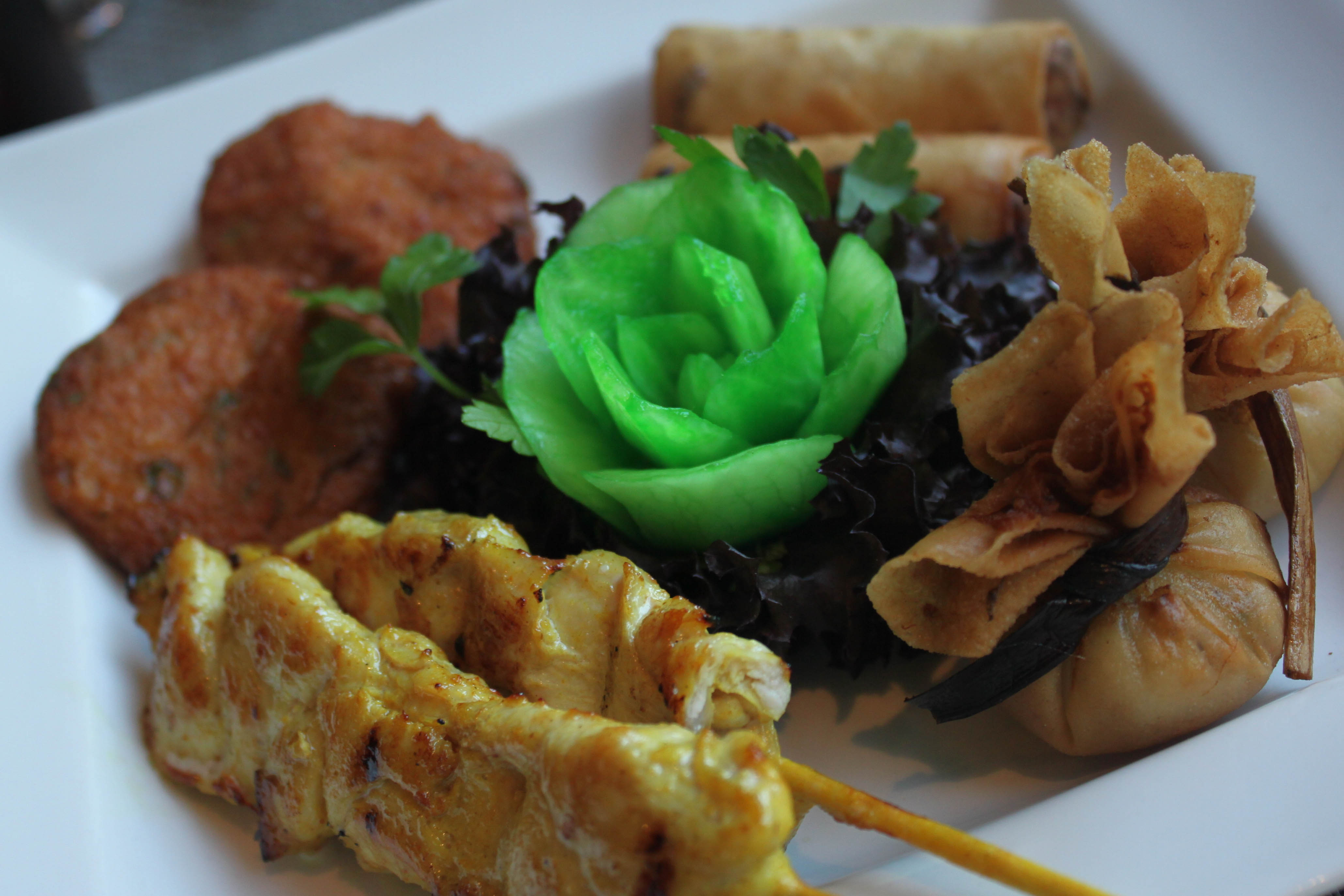 We also shared a mixed starter platter as we couldn't help but stick to what we know and love a little.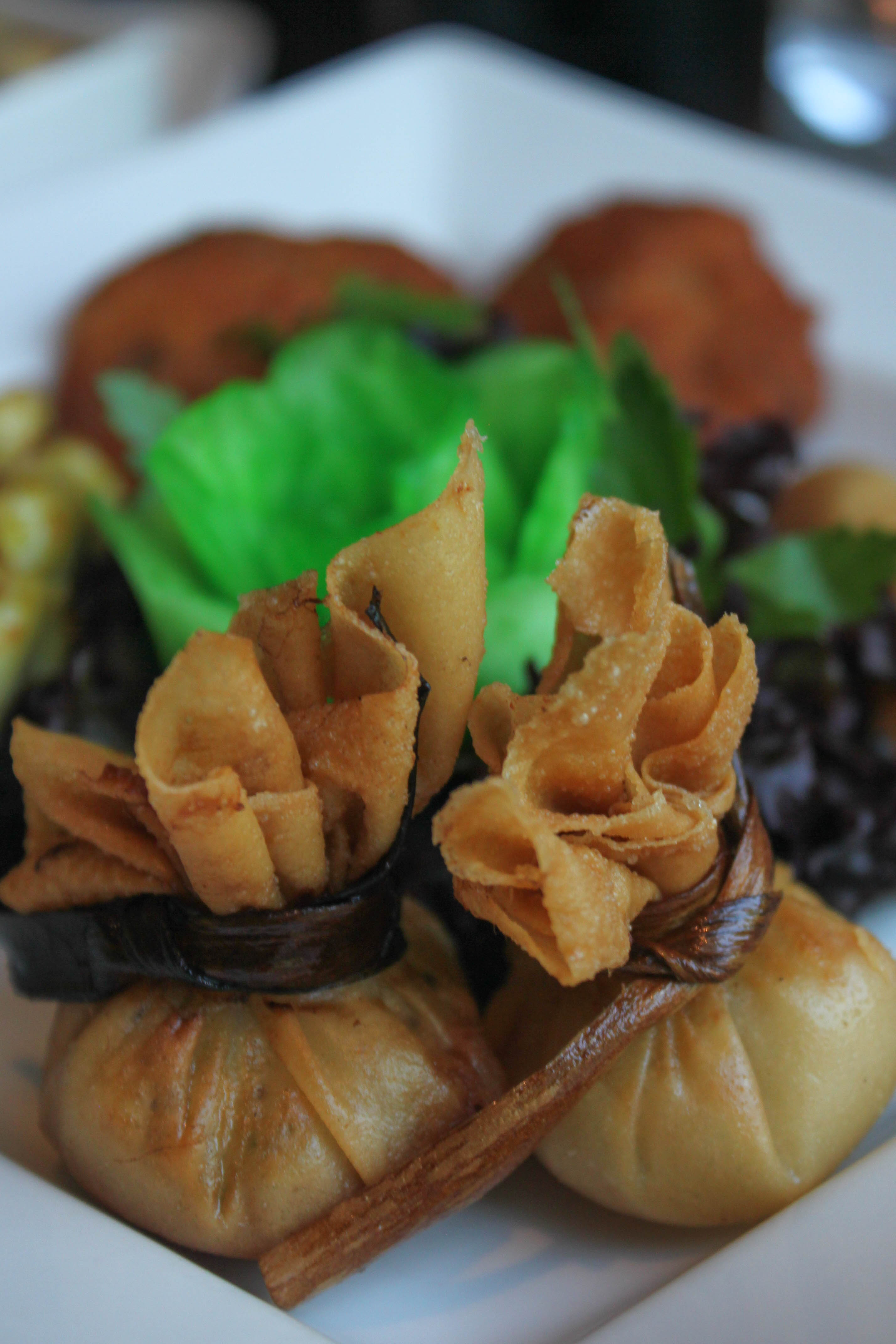 For our main courses we opted for seafood. Eve chose the tempura king prawns, and I had the steamed seabass in a garlic, lemon grass, lime leaf and chilli broth.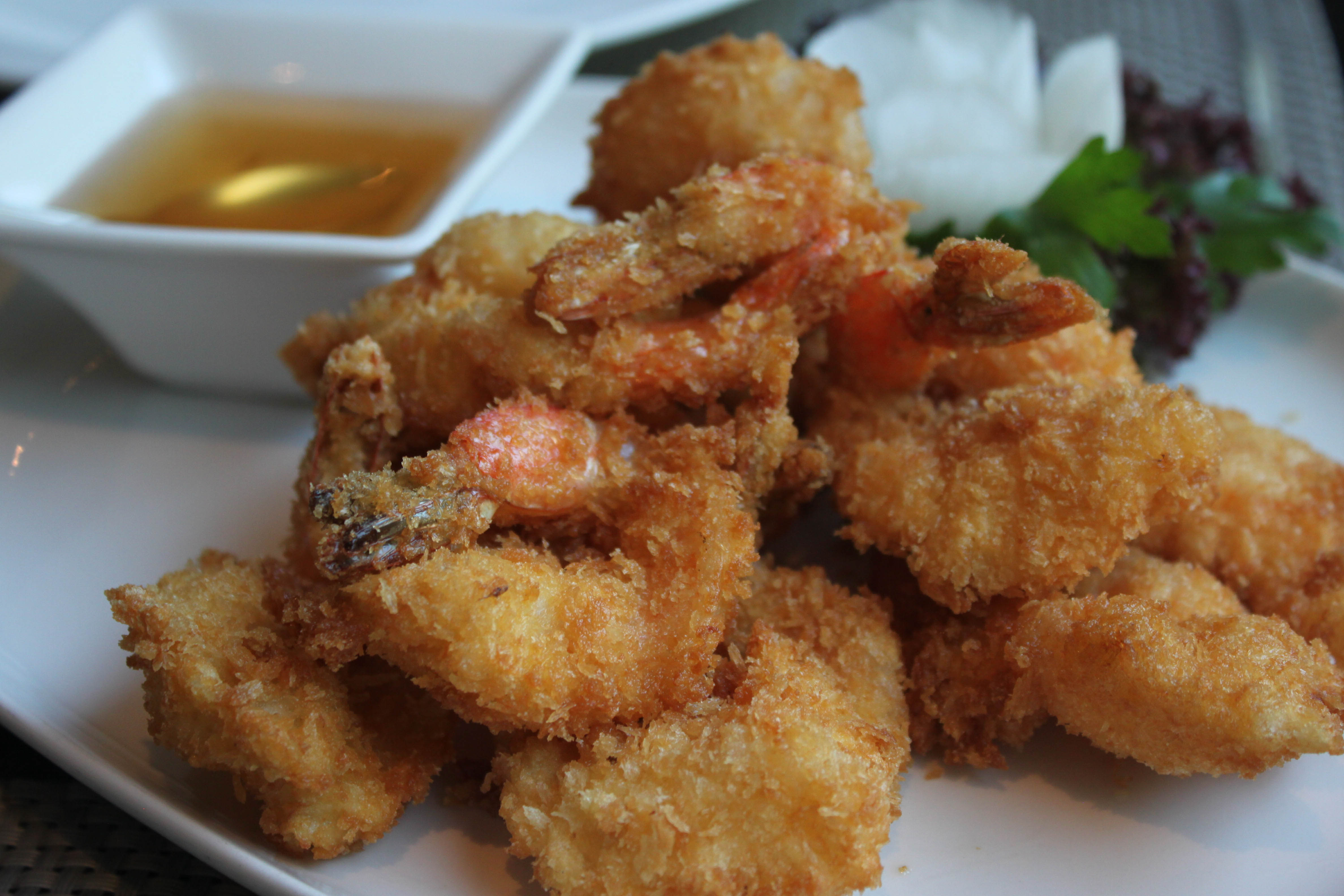 A small mountain of prawns were brought to our table. Bonus points are always awarded to restaurants with actual portion-sized portions.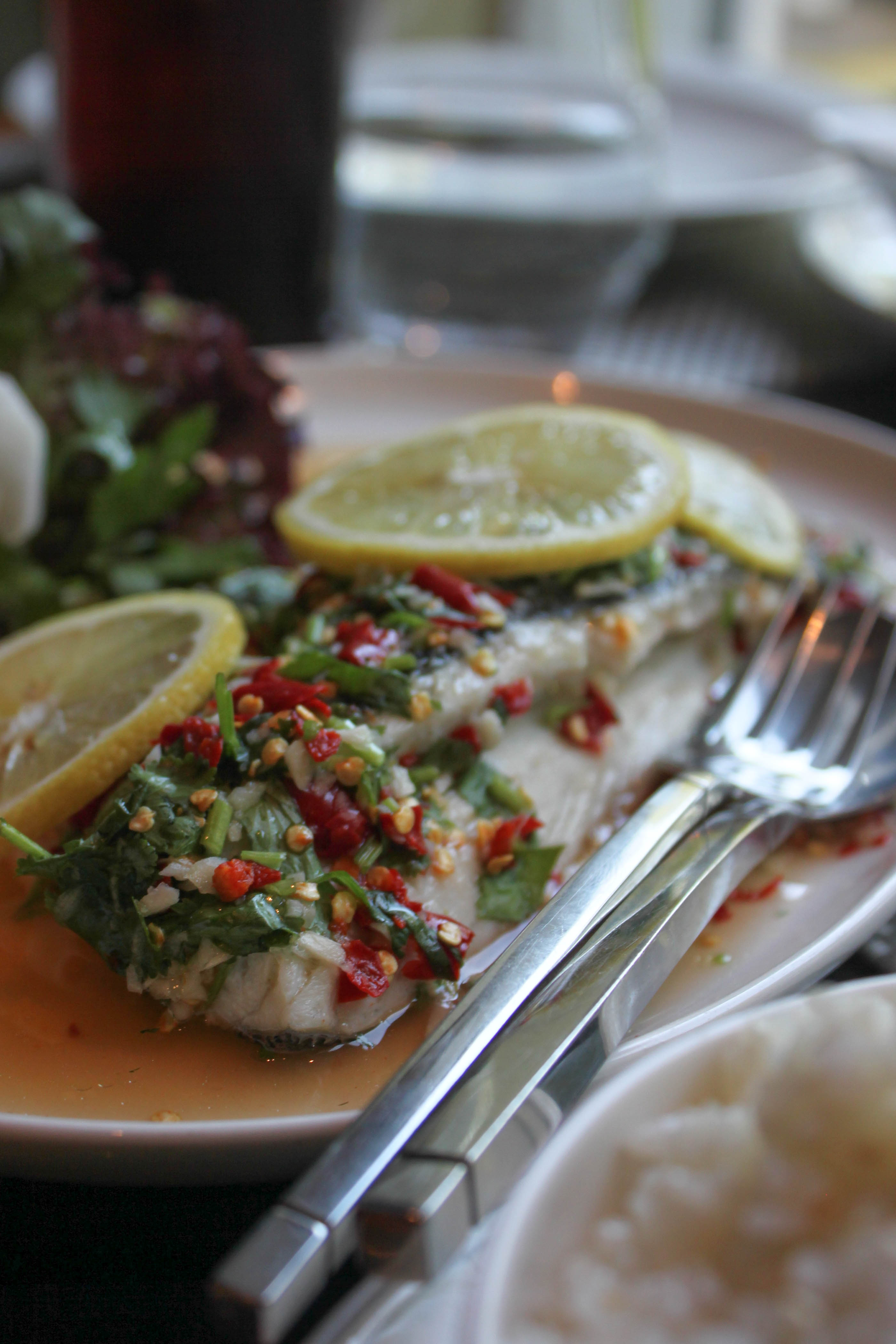 The presentation award most definitely goes to my seabass. What a beauty. Steamed to perfection and flavoured through with citrus and spice.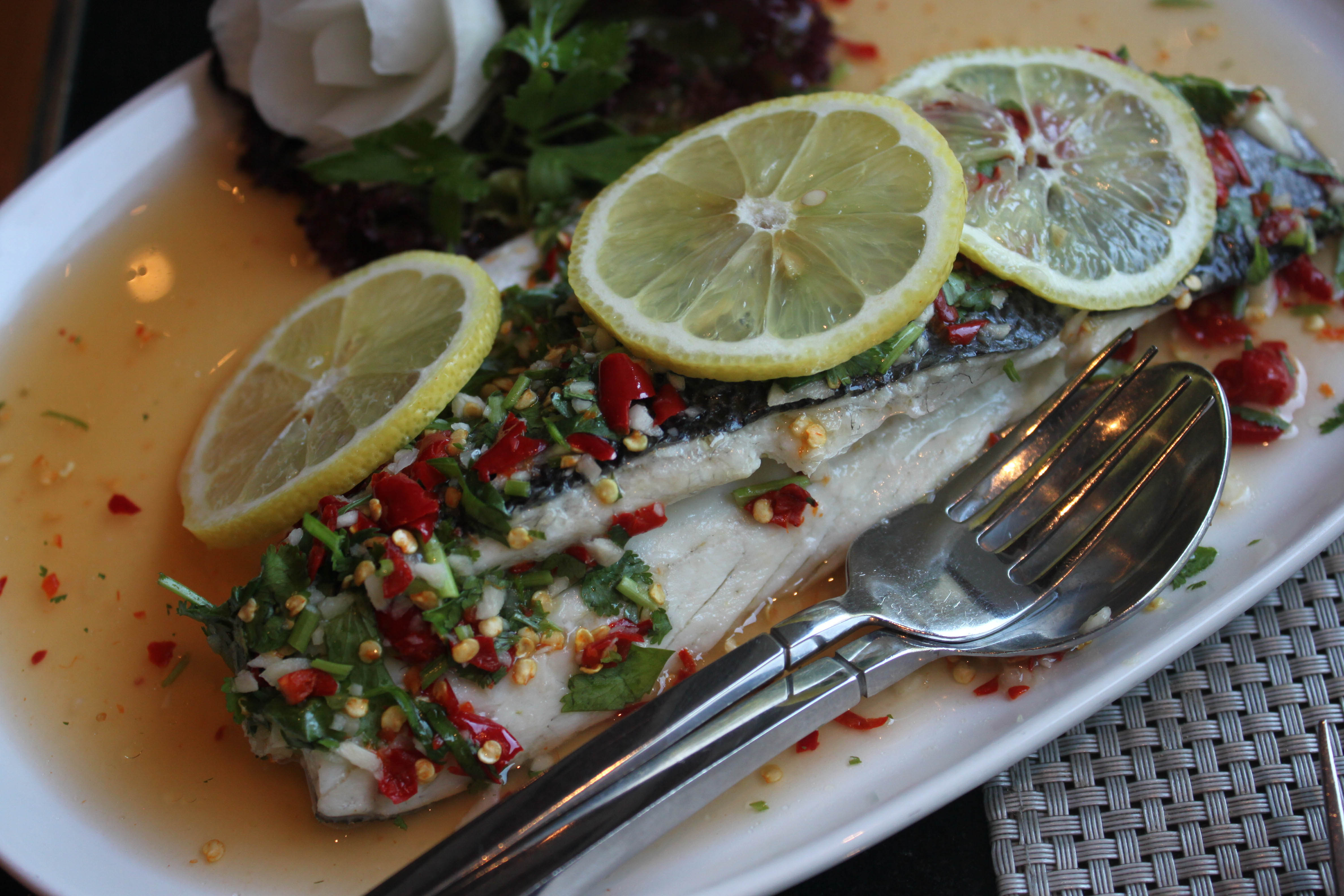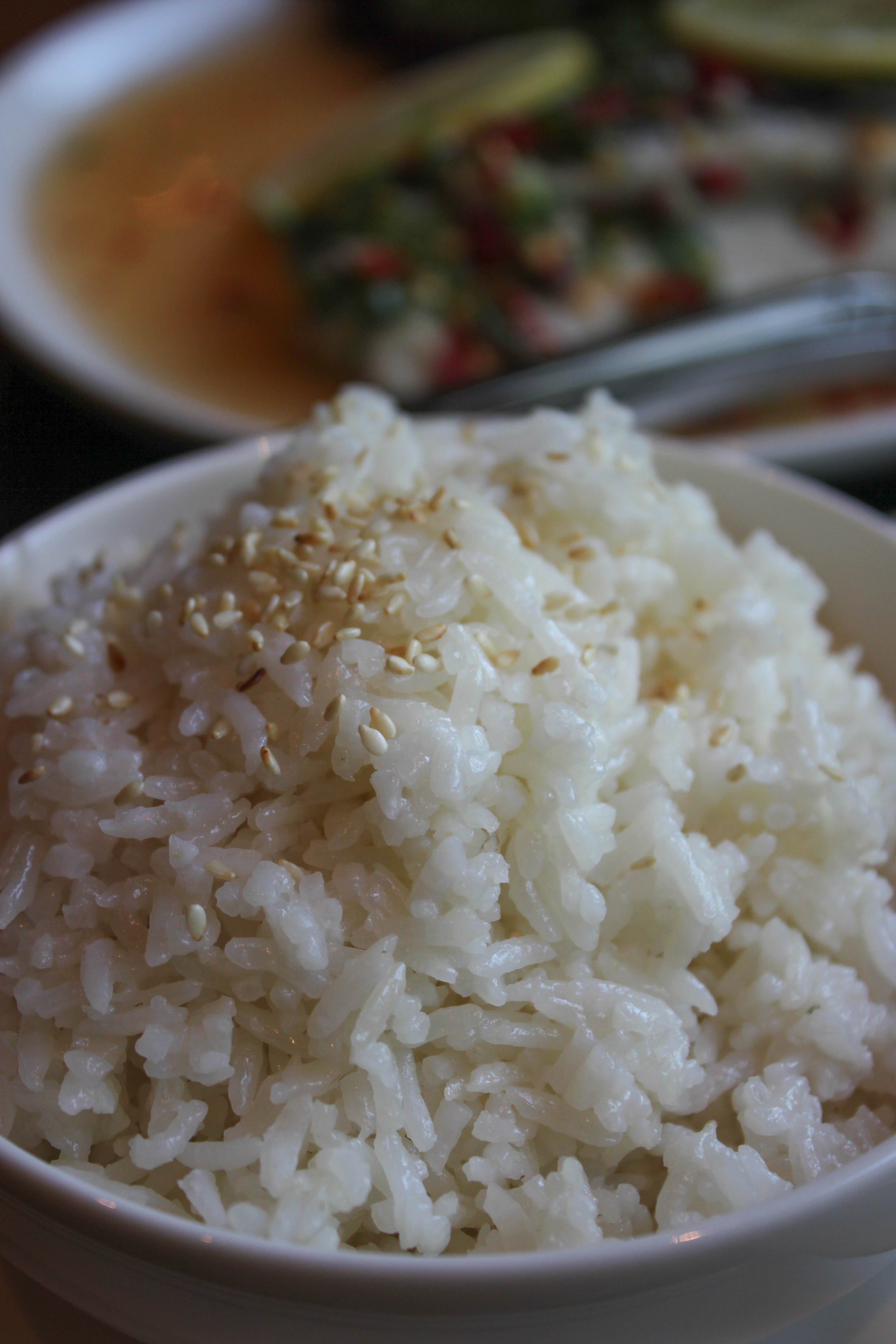 During my time in Thailand I had the Thai signature mango and sticky rice almost every day. I was sad to see it wasn't on the menu at Nipa Thai, but there are some other authentic thai sweet treats on offer such as the Ice Tim Kulay Tod (pictured below), and the caramel lychees with salted caramel ice cream. Banana desserts are really filling but of course, we managed!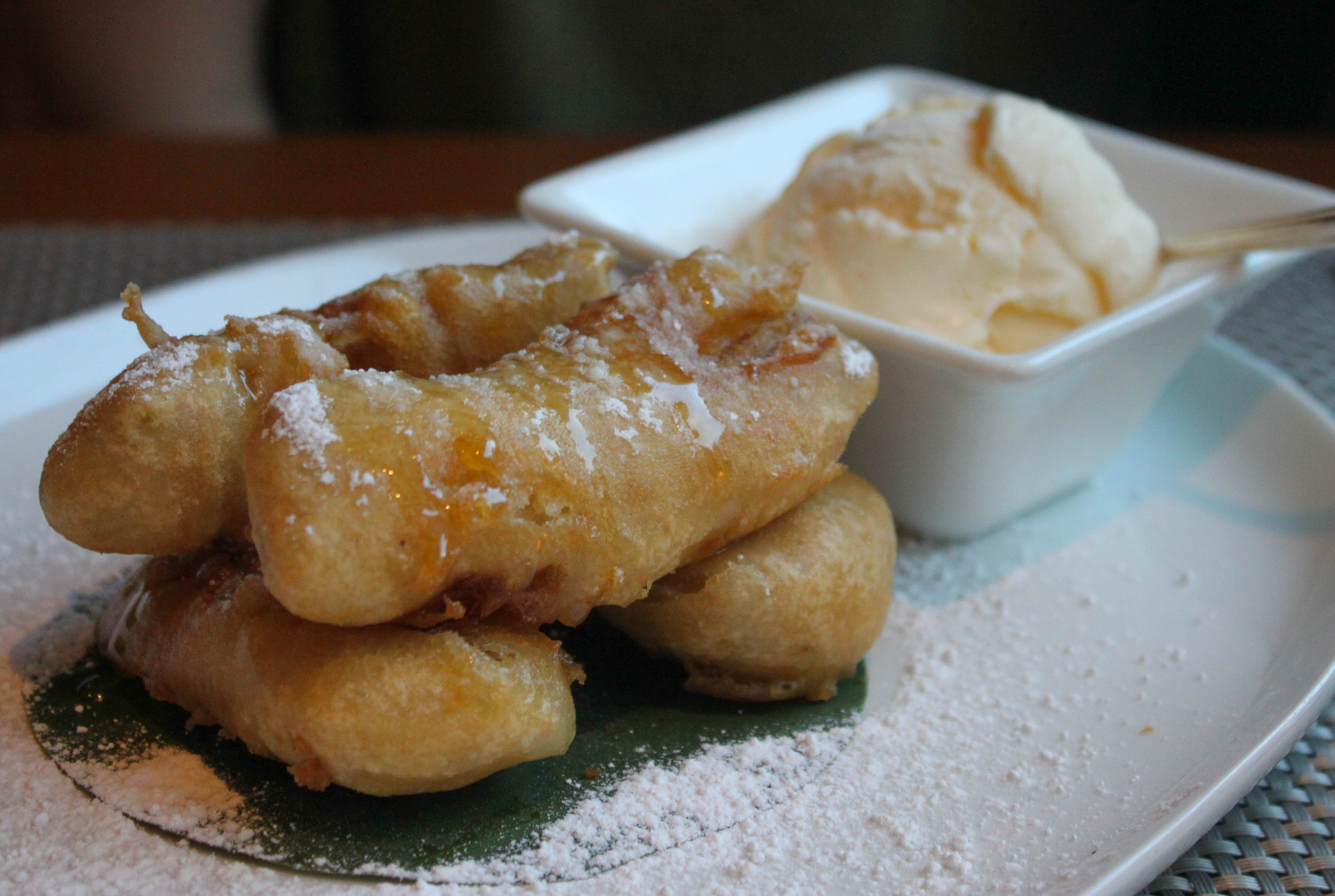 Overall, I had a wonderful evening at Nipa Thai. I recommend getting the window seat if you can; there's nothing better than sitting up high people watching with your best friend. Learn to say 'sawadee ka!' (English: hello) to really put a smile on your waiters face!
More Thai food adventures: