When it comes to Jamaican food, my standards are high. Very high. My friends over at Culture Calendar brought Rudie's to my attention many months ago, but I've only recently got around to visiting. Arrive in time for happy hour to enjoy 2 for 1 cocktails including their rum punch!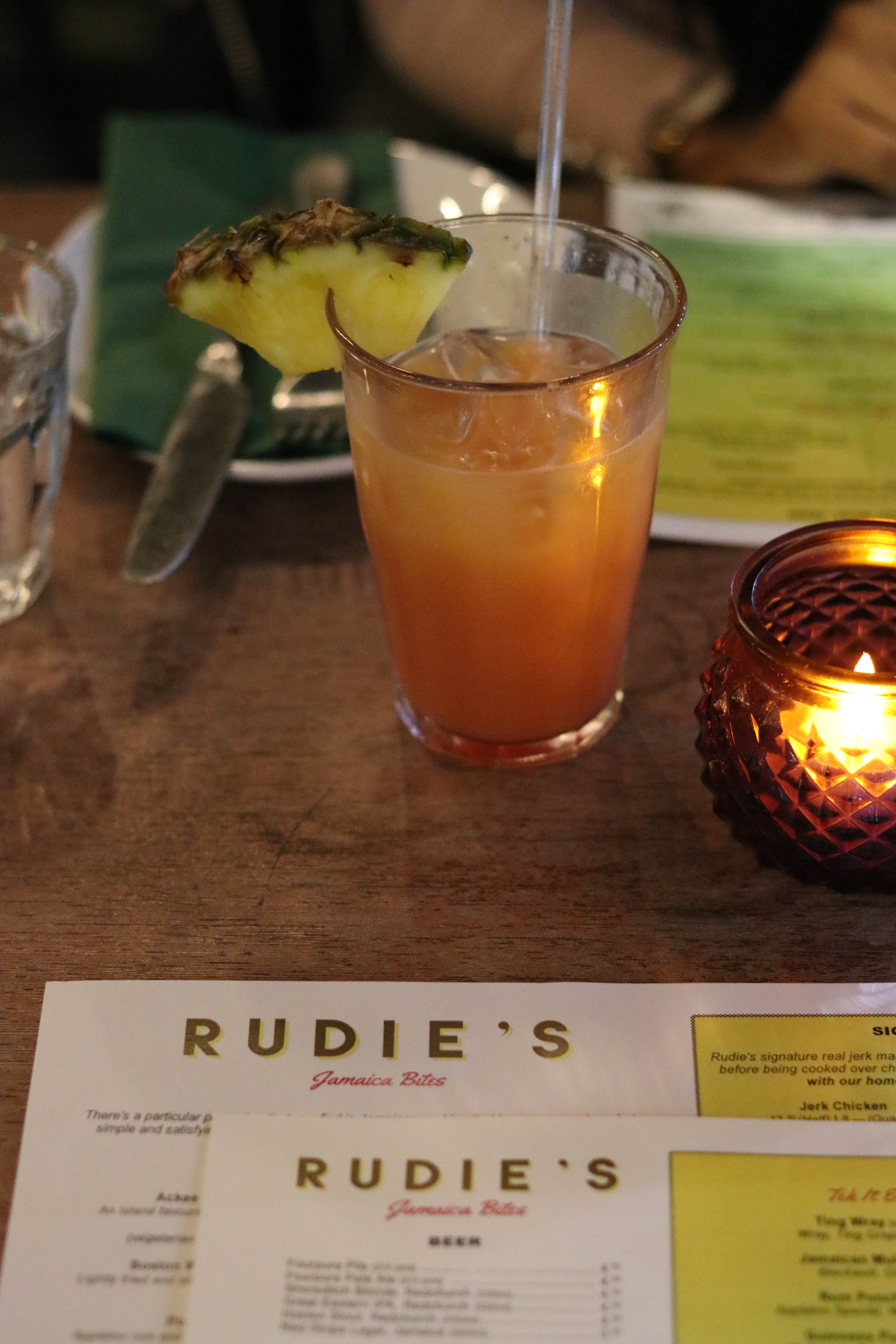 You should know by now, I don't do things by halves. Maria and I were undecided between the range of small plates so we opted to order most of them! Rudie's tag line is 'Jamaica bites' and they claim to have a tapas style dining experience, so it worked very well. The calamari in polenta crumb was a very good idea – the lighter the batter, the better. The Appleton rum glazed pork ribs took the crown of the whole night.
It's a waaaarning, the Boston extra hot wings are not to be played with. I was SWEATING. I'm usually good with spice, and Maria didn't even flinch but whoa!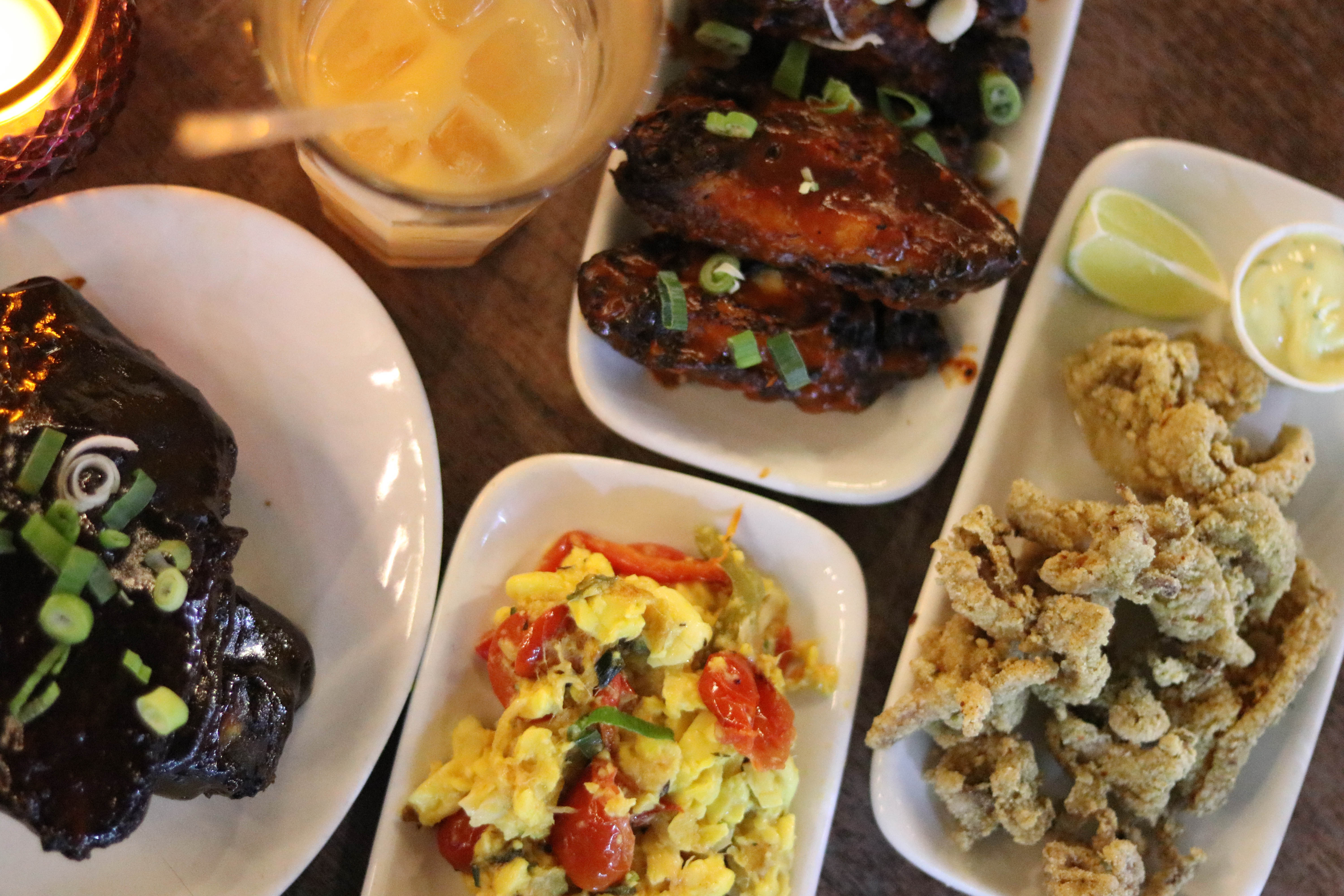 One of my favourite things about running The Small Slice is when I get to try new food, but I'm even more excited when I get to introduce something I already love to someone who hasn't experienced it before. Behold, the national fruit of my motherland, ackee. Rasheada and I talk all things ackee on Table For Two here.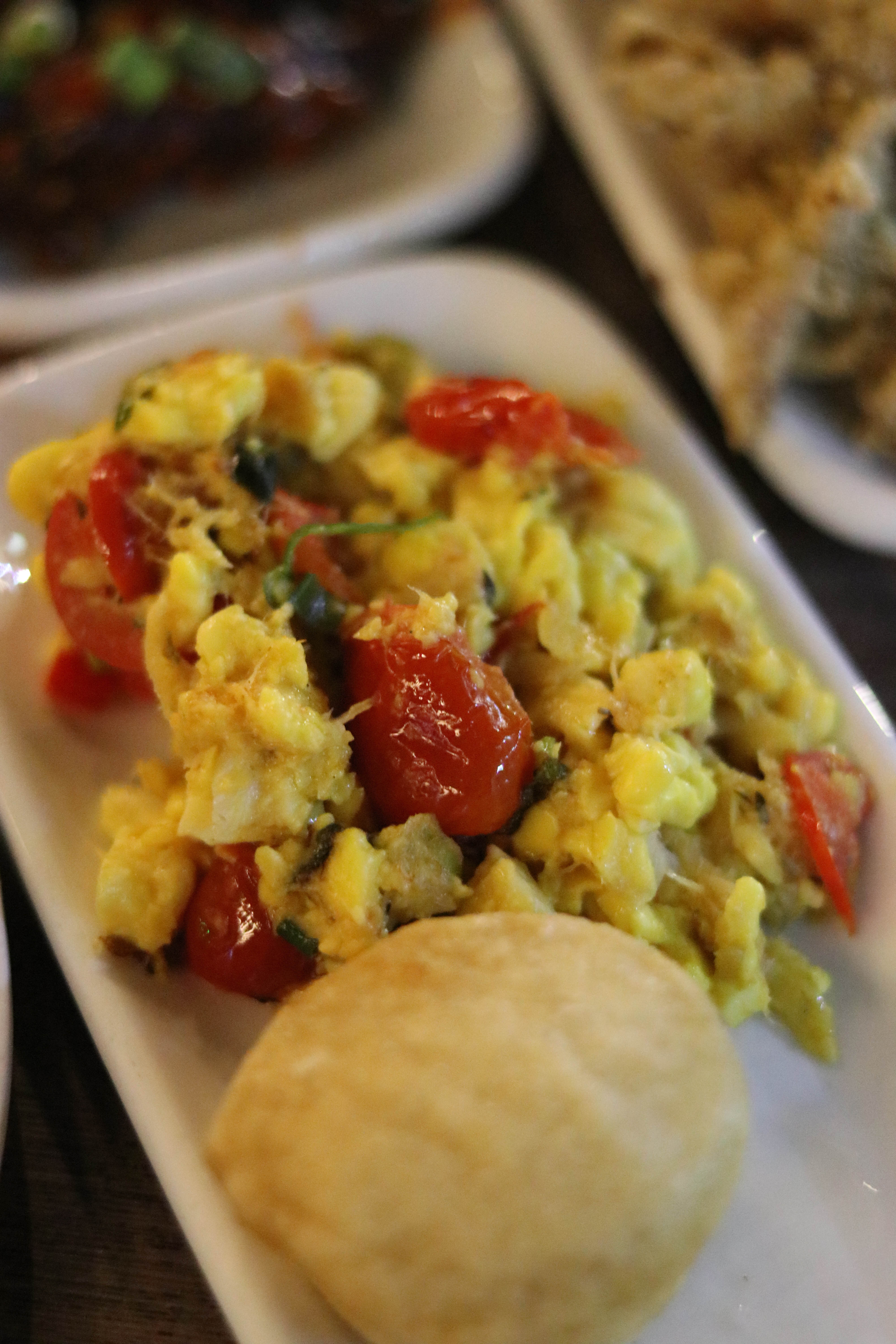 Rudie's serve their ackee and saltfish with a bake, which aren't Jamaican. Jamaicans would say they're from 'the islands' – Trinidad and Barbados come to mind as their country of origin for me. Bakes are a lighter alternative to the traditionally Jamaican fried dumpling, so I assume they've opted for these to suit the local western taste. I would have rather been served a fried dumpling, if only for authenticity.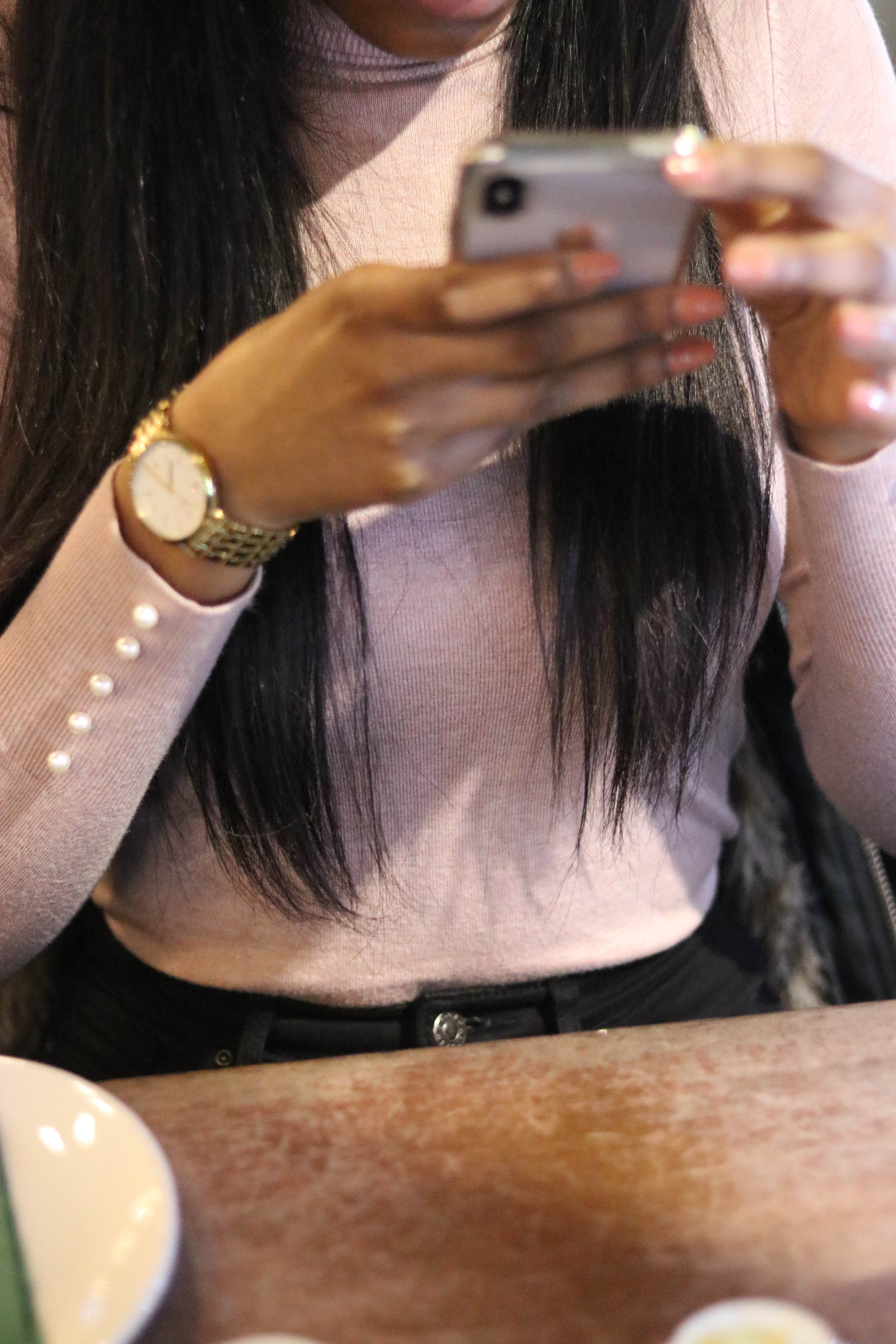 Snapchat or it didn't happen!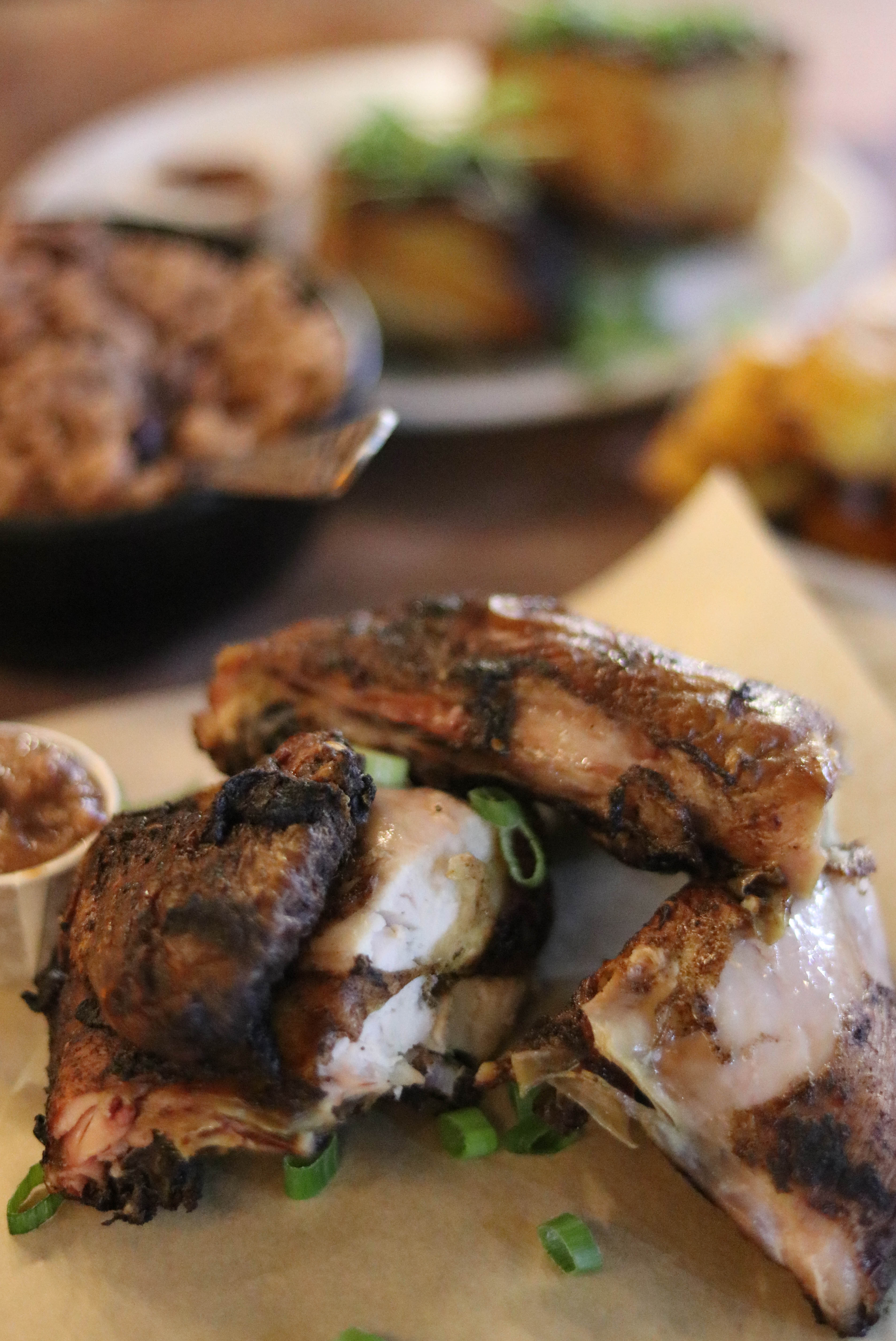 I made the error of not specifying which piece of chicken I wanted, and ended up with a chunk of dry breast meat. Rudie's have their own in house sauces and I've tried them all. With my jerk chicken I asked for the medium sauce which has a sweet banana base. I can't knock the sauces at all, but gravy or a liquid sauce is needed here. You don't get any sides with the main courses so Maria and I ordered the rice and peas and plantain to share. I'll get on to the rice further down but you can already picture that rice and chicken breast… needs some gravy.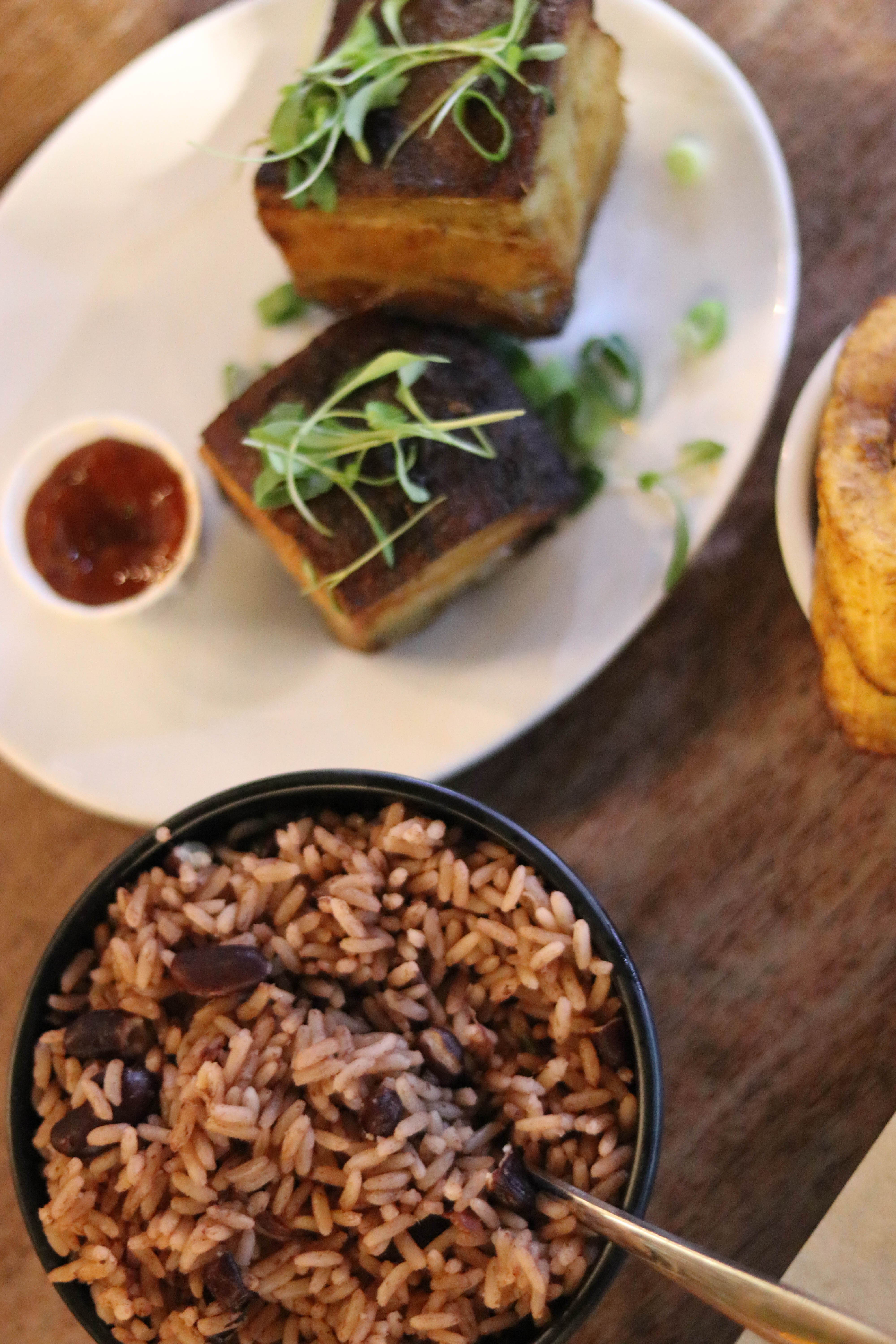 The jerk pork belly came in second place for the crown of the meal, but that size portion for £13.50…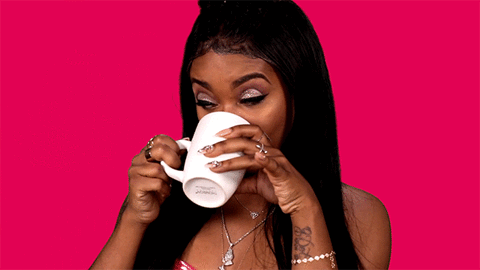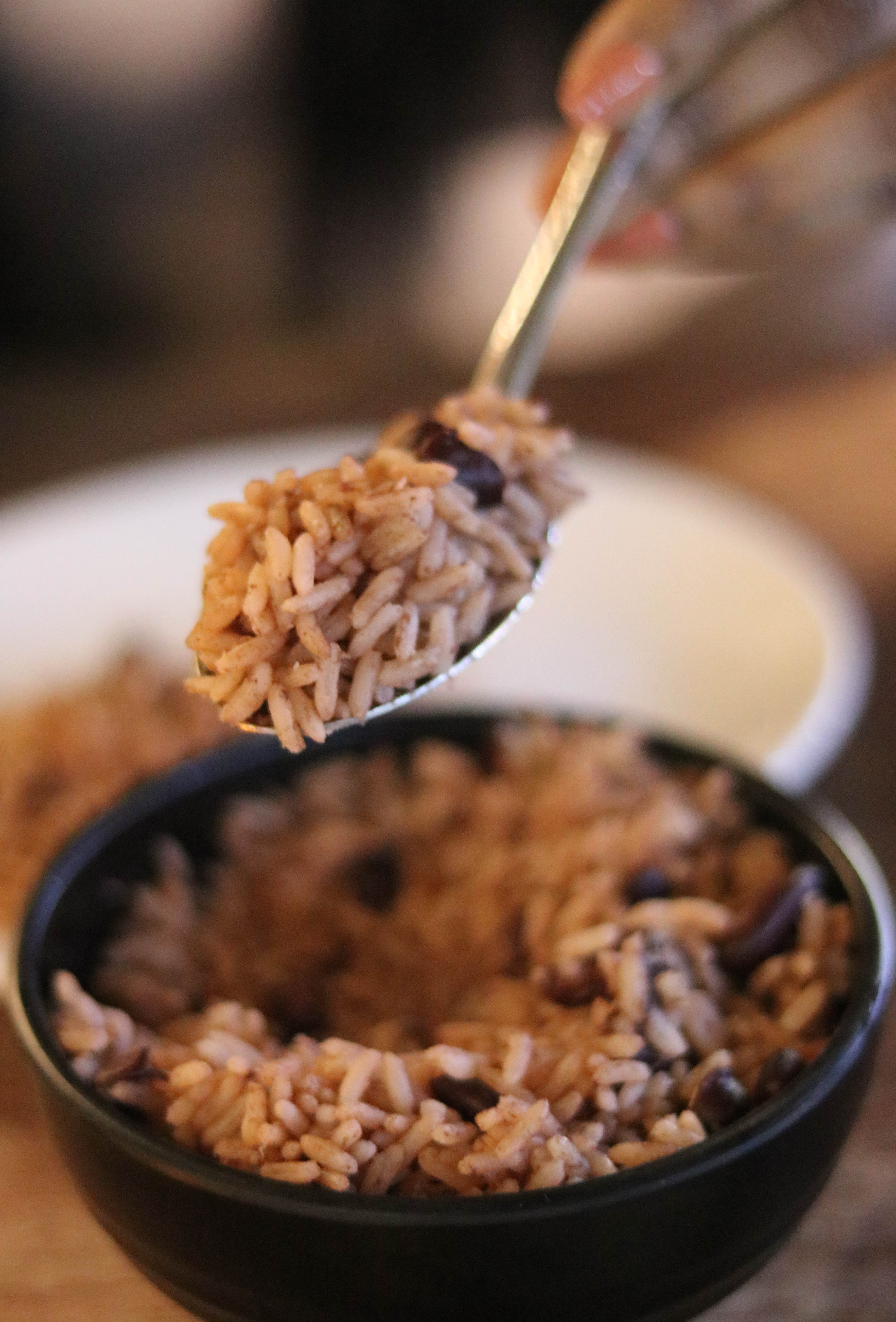 If I'm honest (which I always am) the rice and peas needs work. Maria said, before I did, that it needs more thyme. Jamaican rice and peas doesn't involve many ingredients but the thyme and coconut flavour here was lacking. It wasn't a complete right off, and they earn back a point for using kidney beans.
I sent some The Small Slice moles to the restaurant the night after my visit, who also agreed that the rice was substandard and they commented on the price of their meal. I have to agree there and was shocked by our bill even with the happy hour discount. Moles verdict on Rudie's = 6/10.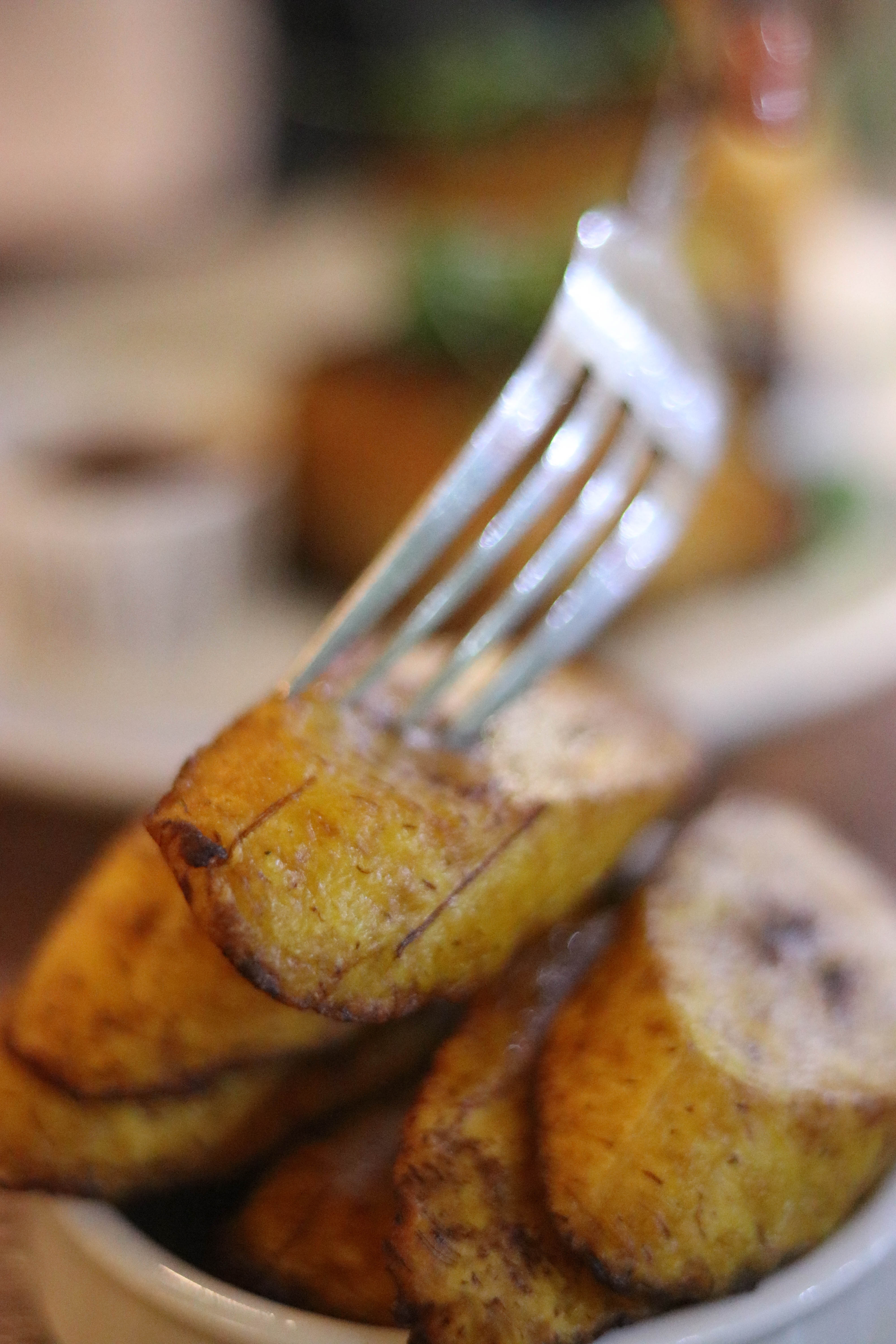 Last but not least, golden nuggets of happiness that never disappoint or let you down. Adequately ripe fried plantain; the staple side to any Jamaican meal.
Overall it wasn't bad, but it wasn't amazing. With a few amendments regarding authenticity and focusing on the depth of flavour Jamaican food is known for we could finally have a Jamaican restaurant in East London who's tagline isn't 'we nuh have dat'.
Rudie's open in BOXPARK Shoreditch tomorrow and are offering a soft launch discount if you sign up on their website. The details are also on their Twitter right here.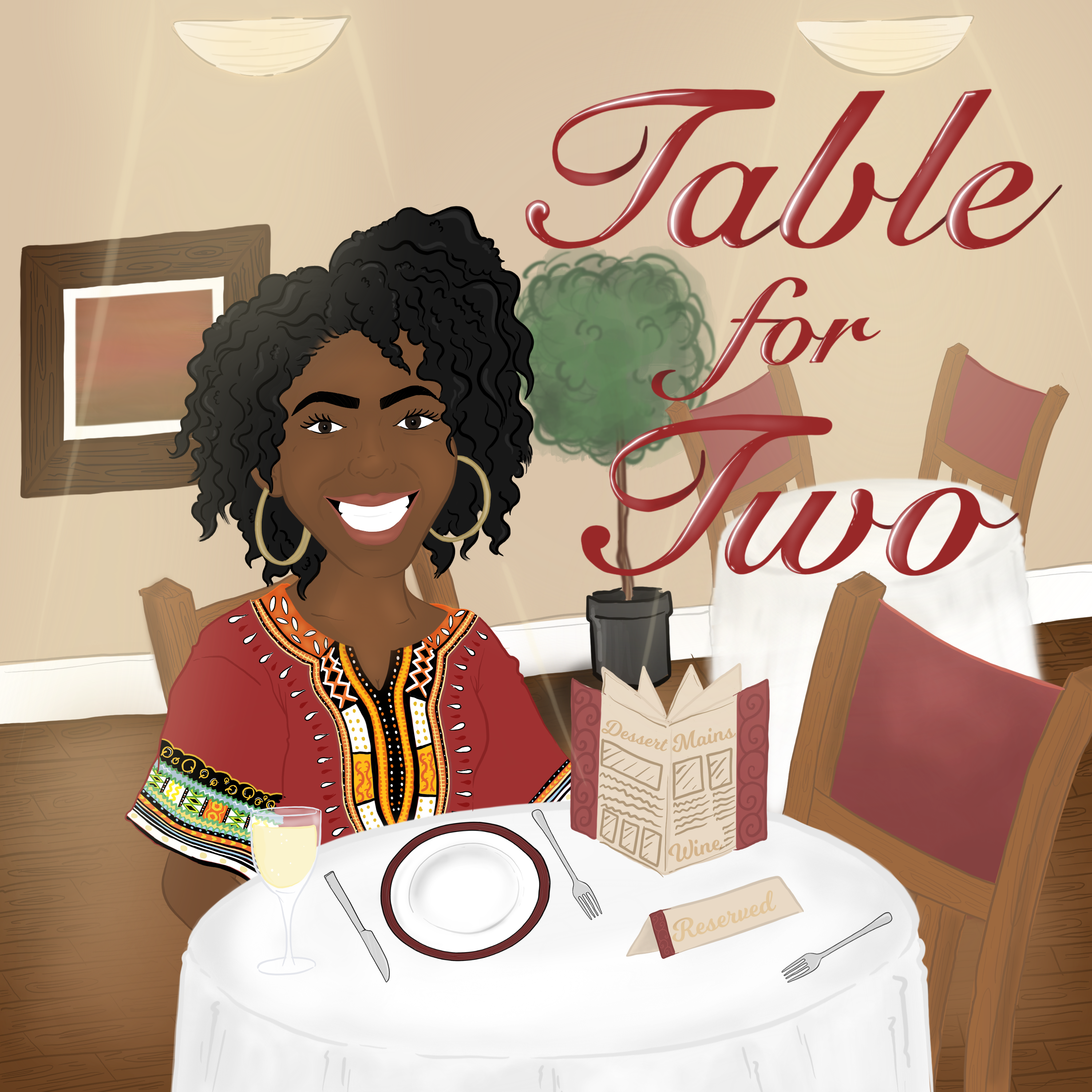 Want to know some more places in the UK to enjoy Jamaican food? Listen to Table For Two, episode two with Donch Deejay. A fellow Jamaican Brit with a very refined palette for Jamaican food! You can also listen on iTunes here!