Sometimes I like to (or need to) bake something a few times before I put it through a full photoshoot for you here on the blog. This however was so damn perfect the very first time. Presenting, Creme Egg Slutty Brownies!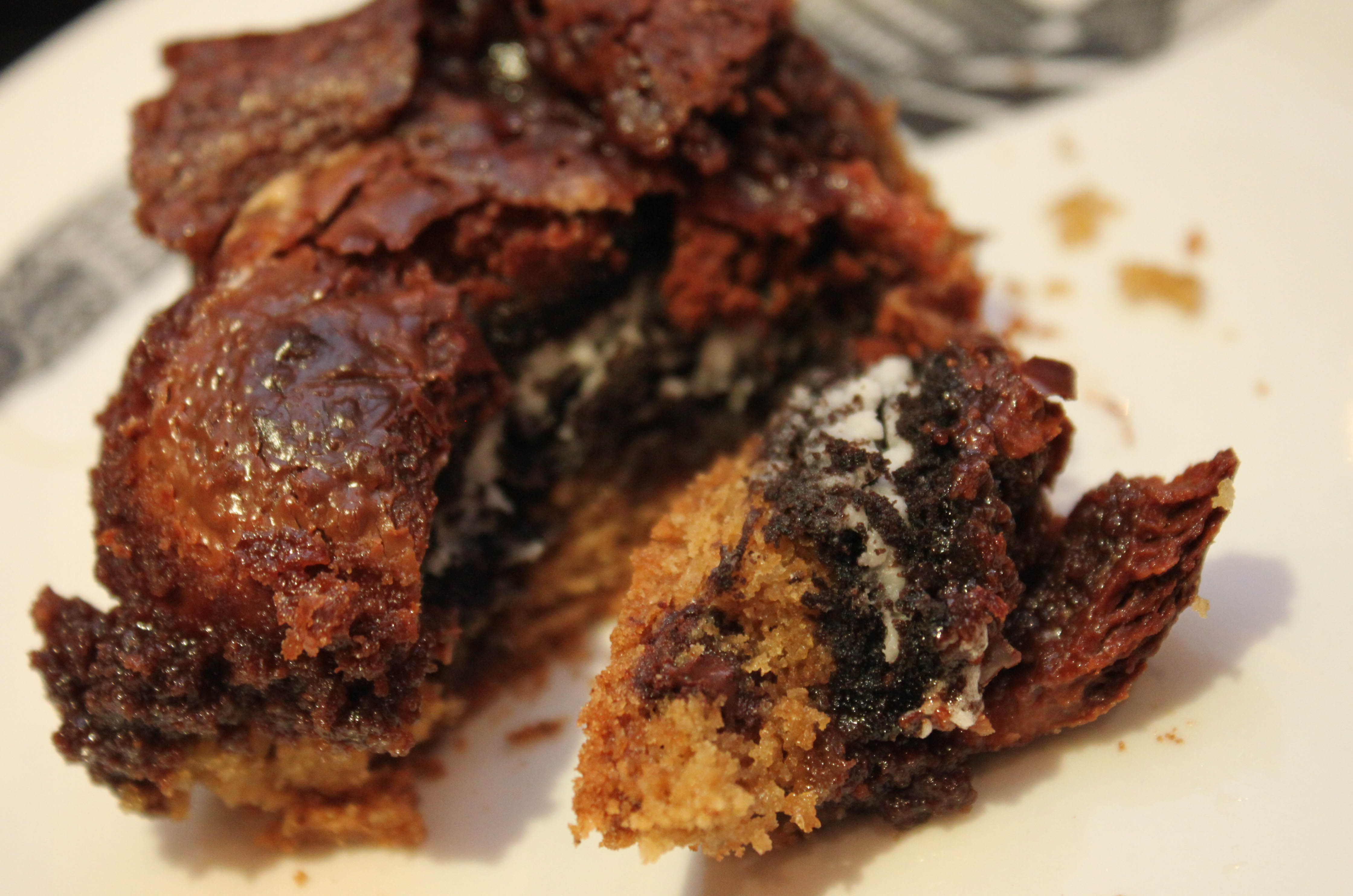 What are slutty brownies you ask? I didn't know before Pinterest, and one of my favourite bloggers, Rosie, made this exact style of slutty brownie. Slutty brownies are a cookie base, topped with a layer of Oreo cookies, smothered in rich dark chocolate brownie. HOW DELICIOUS DOES THAT SOUND?!
Why are they "Slutty"?

Because they're oh so easy and completely and utterly filthy.

– Rosie, The Londoner
Rosie's got some great recipes on her blog but here she uses a packet mix for the cookie and brownie mix. It will save you time but I'm not a fan, so made my cookie dough from scratch and my brownie mix also. You'll want to pre-heat your oven to 170'C and then get started!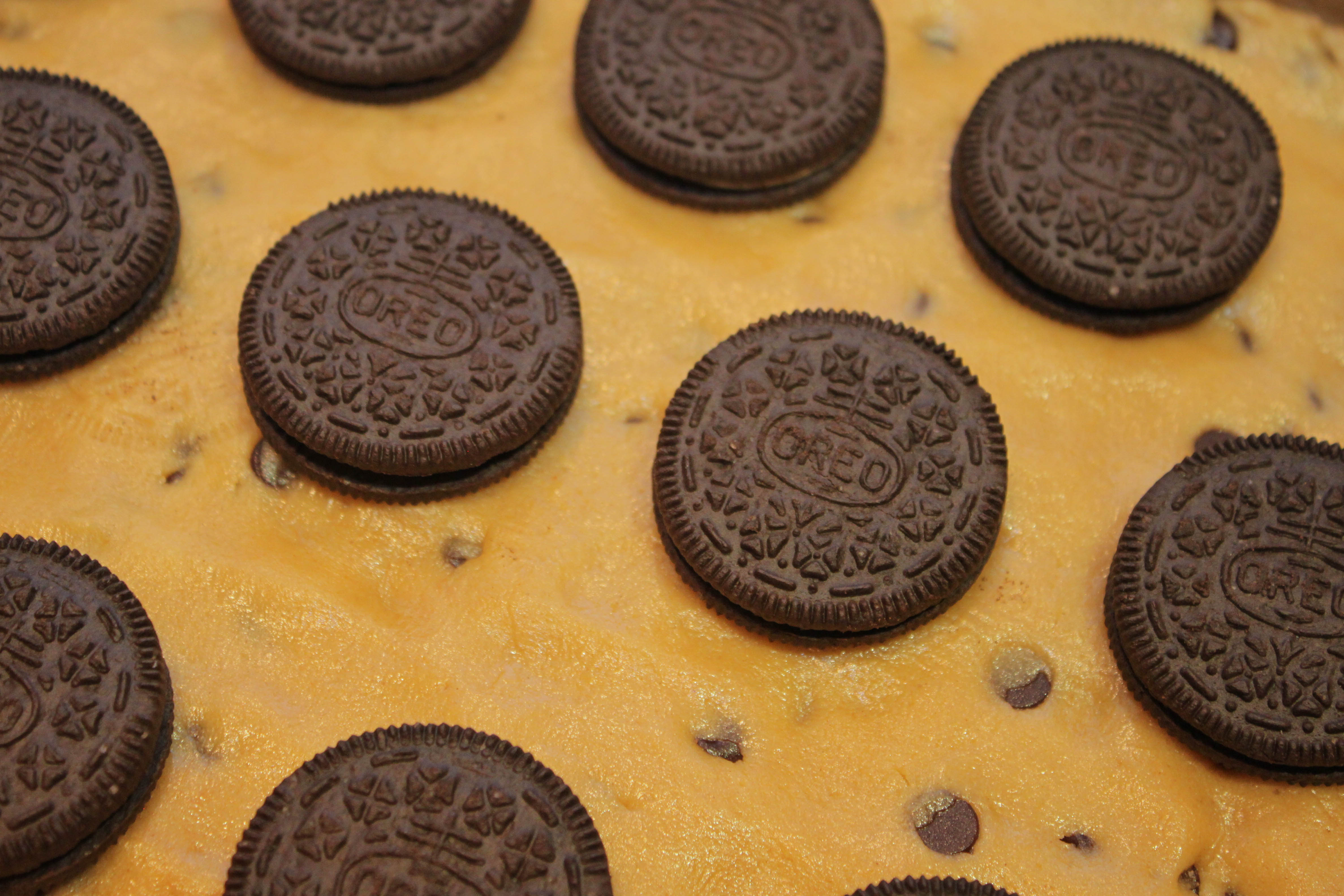 I used Nigella's recipe for chocolate chip cookies for the base. I'm not a massive fan of Nigella's savoury recipes, but for anything as buttery and luxurious as these, her recipes are a winner!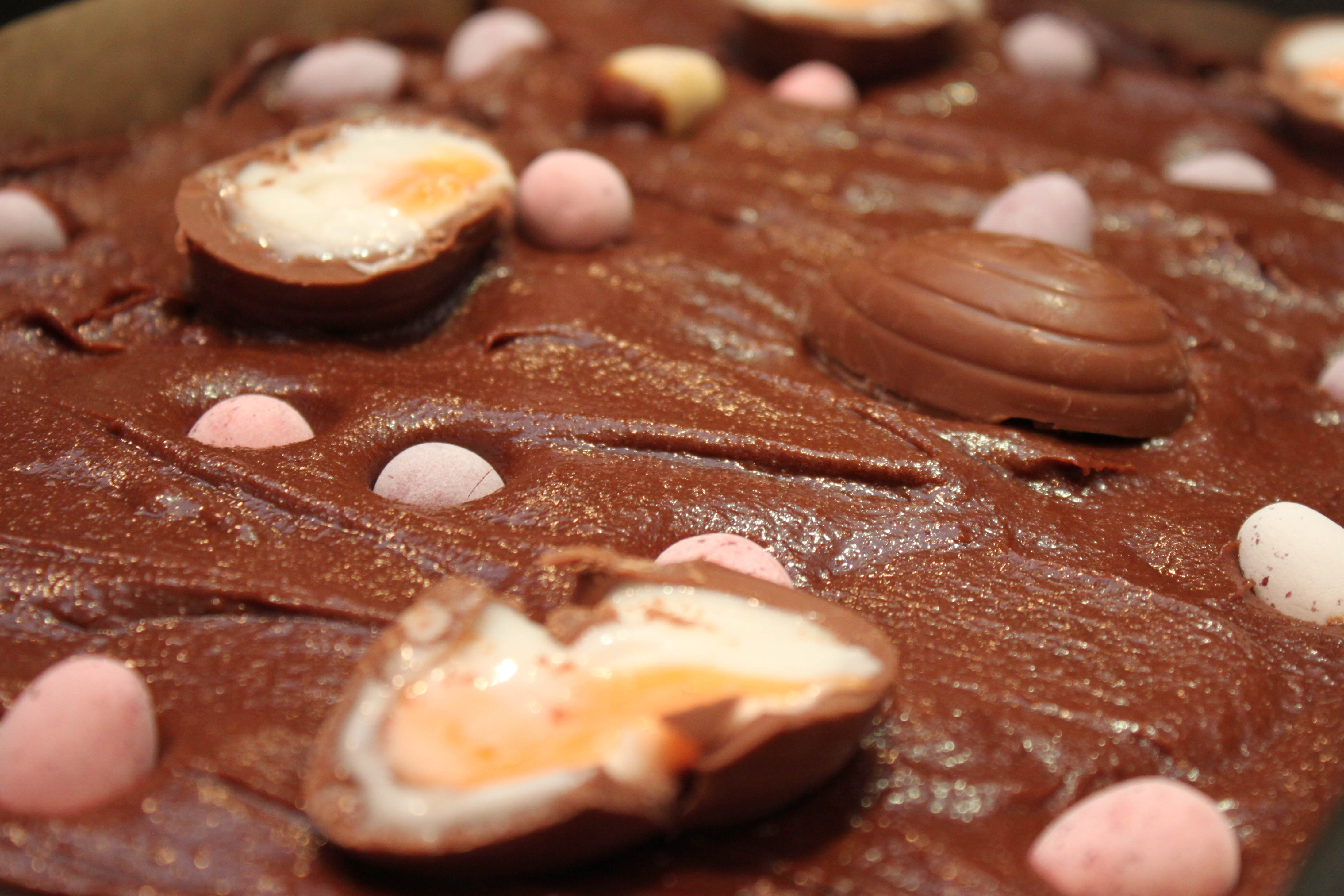 For the brownies, I used my go-to Hummingbird Bakery brownie recipe. I used two-thirds of the recipe amounts written there in this case.
Creme Eggs are made in a mould of two sides then stuck together, so there's a seam line around the whole egg. Use a sharp knife to pierce the egg on the line and then lever both sides apart before squishing into the surface of your brownie mix. I added some mini-eggs to make these even more calorific and Easter-y.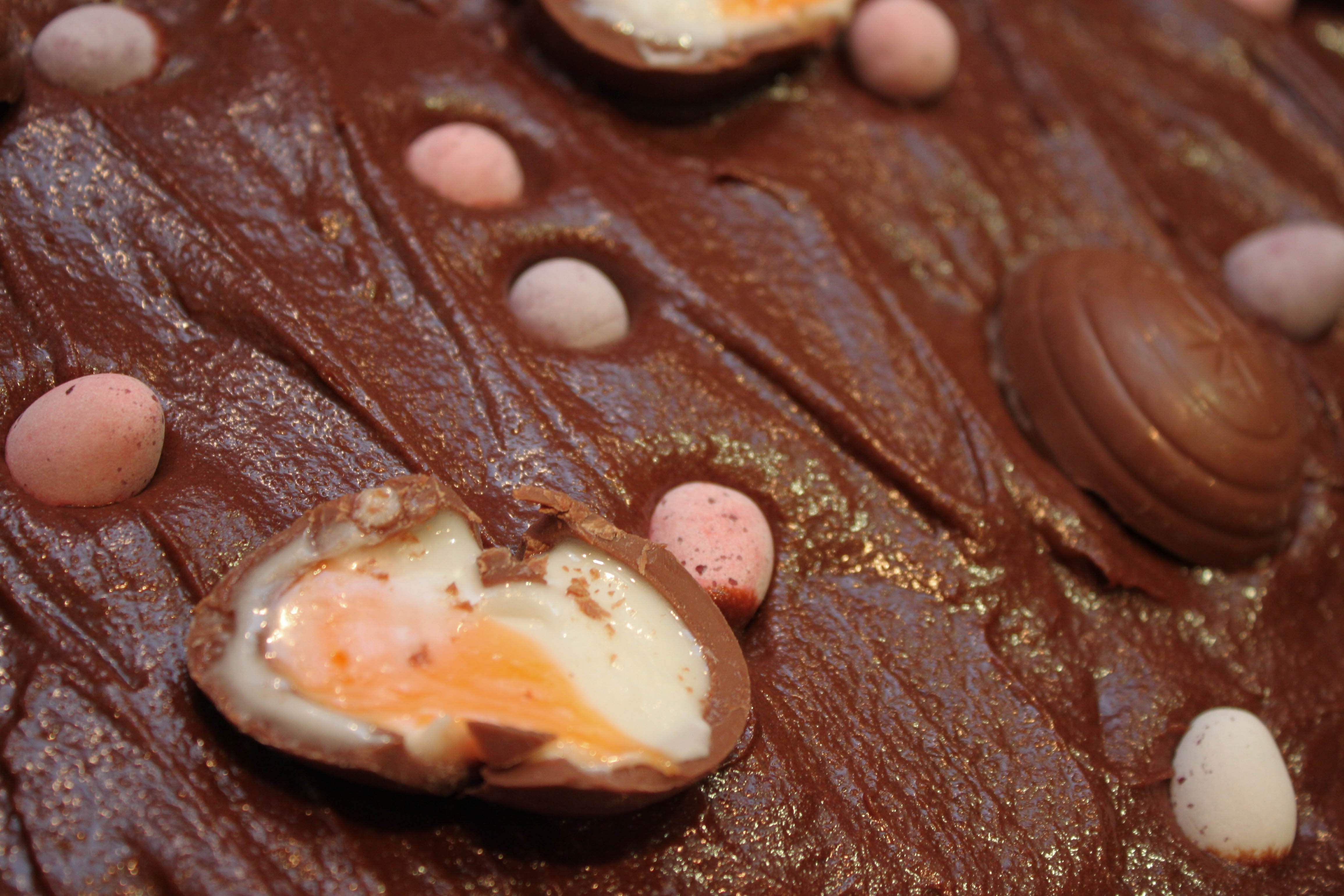 Place your brownies towards the bottom of the oven to prevent the sugary filling in the eggs from burning. Bake for 25 minutes and leave to cool in the 10 before turning out onto a cooling rack. You won't want to wait for these to cool completely before eating. If they even manage to cool in the tin for the 10 minutes I'd be surprised – mine didn't.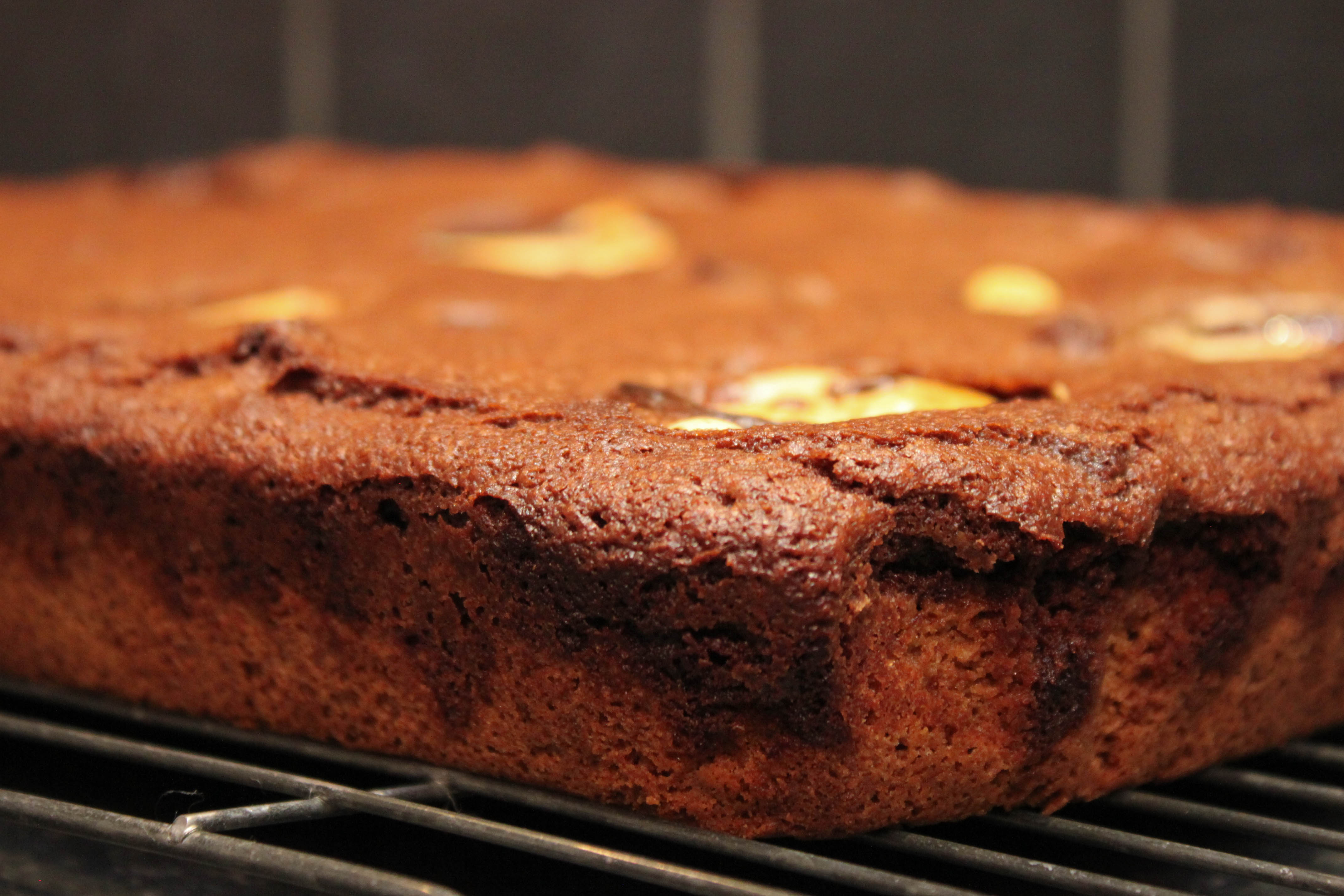 GET STUCK IN.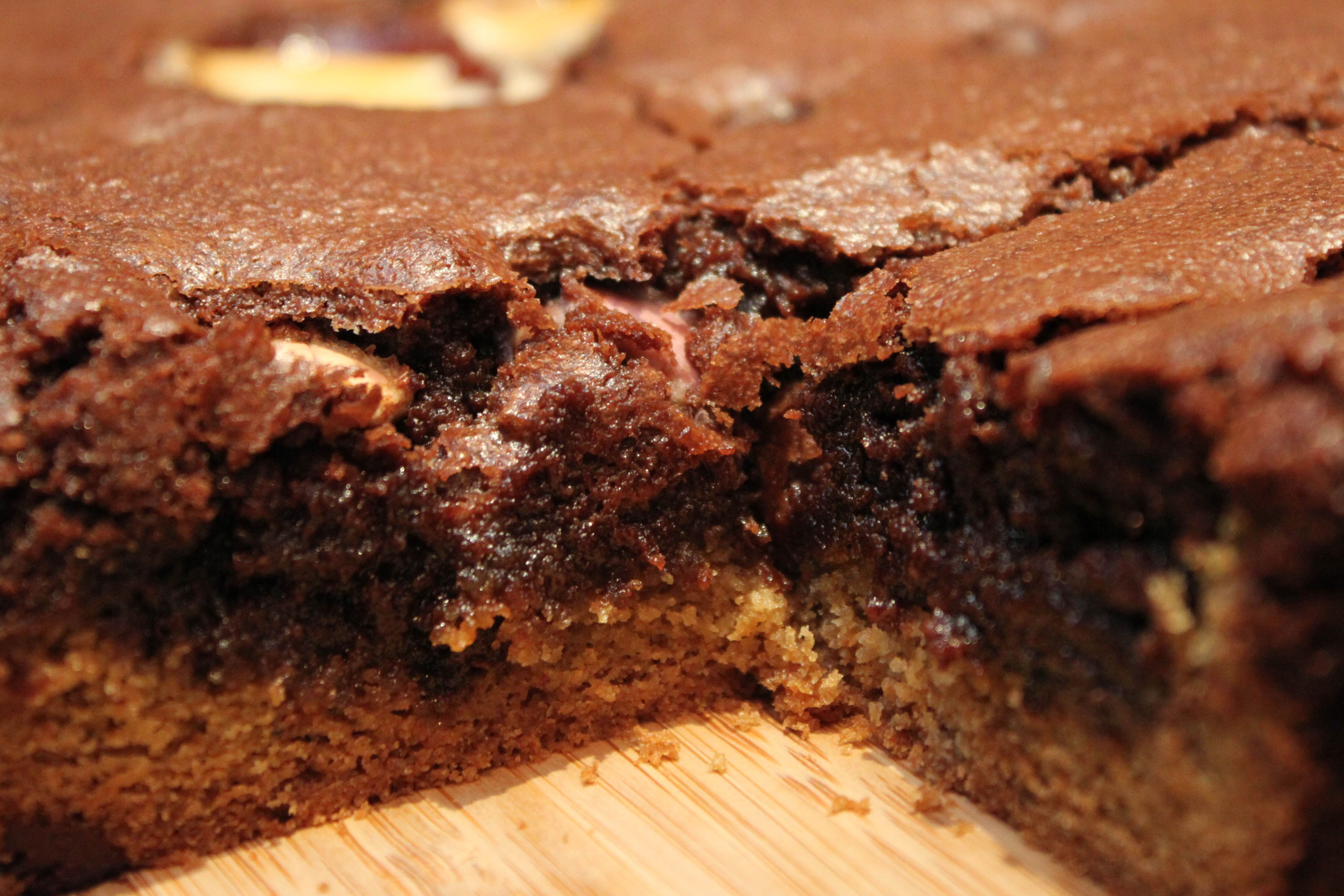 I'm thinking of other combinations of over-indulgent fillings for cookie and brownies. Watch this space!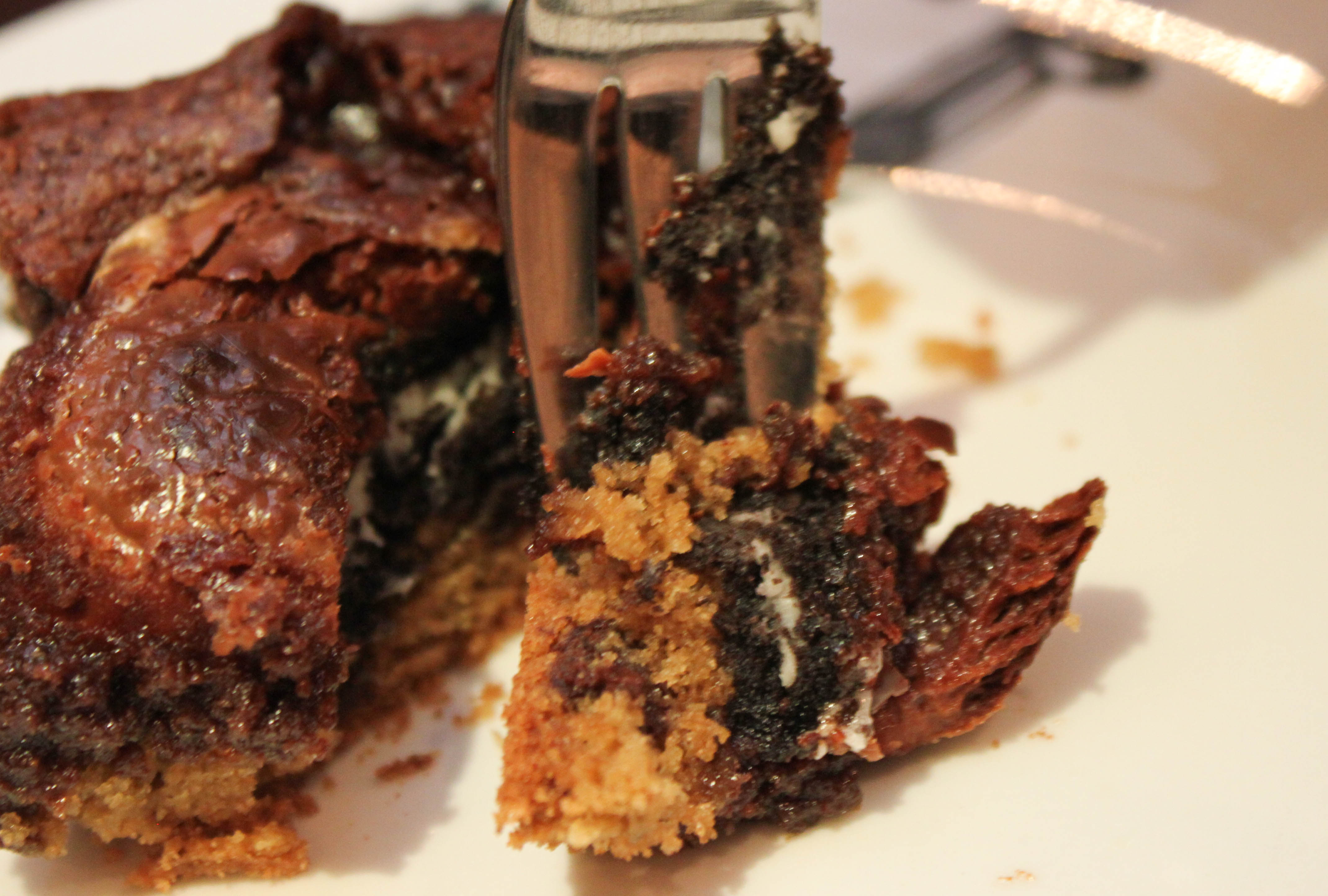 Happy Easter!