After 'The Small Slice Brunch', celebrating 4 years of this little space on the Internet, my brain was already on to the next one. Some months (and a few frantic weeks) later 40 food and fun lovers made their way to Runway East to join me for The Small Slice Social.
All photos in this blog post are by the amazingly talented Samuel Falusi. View the full album on The Small Slice's Facebook page.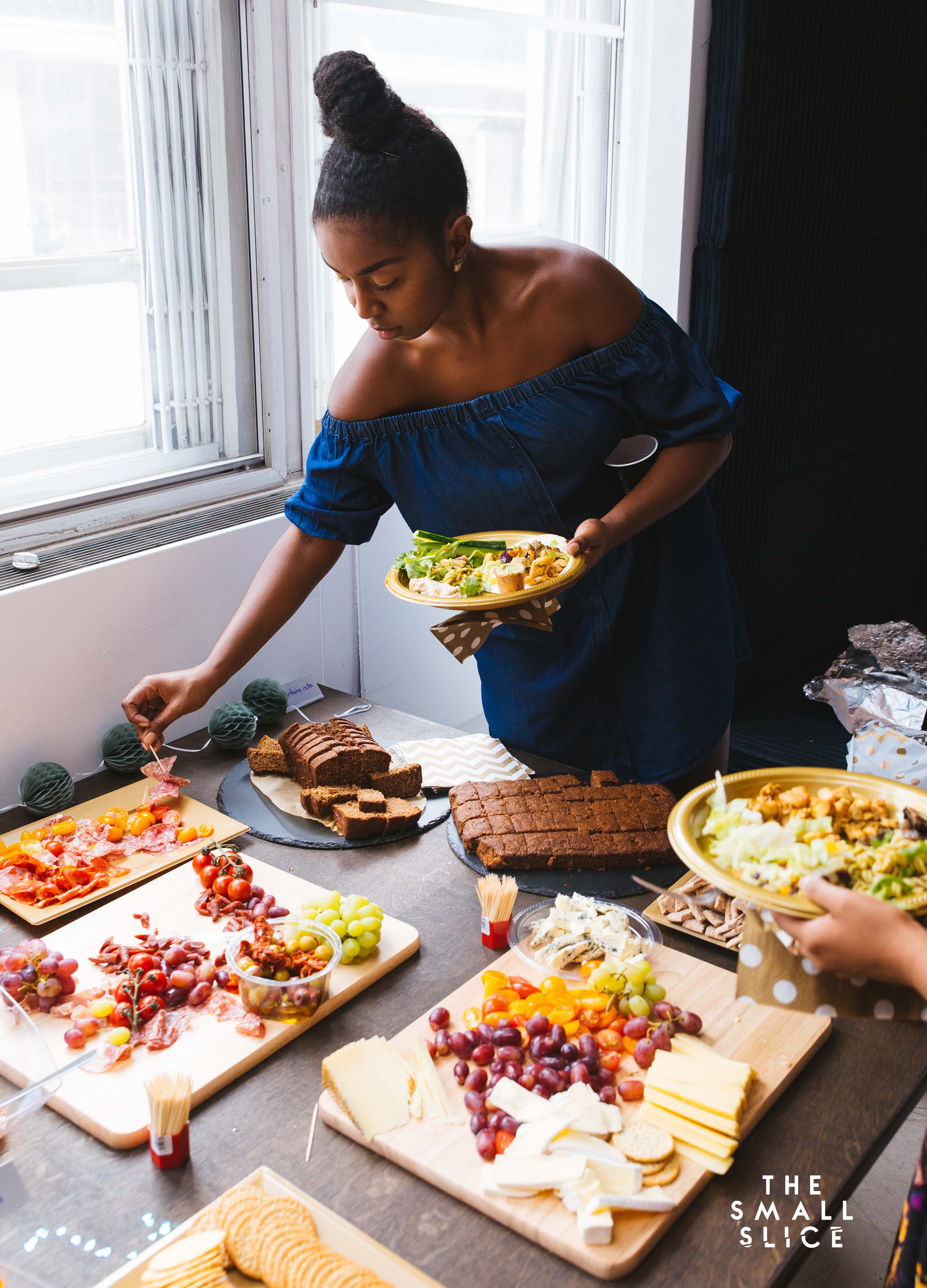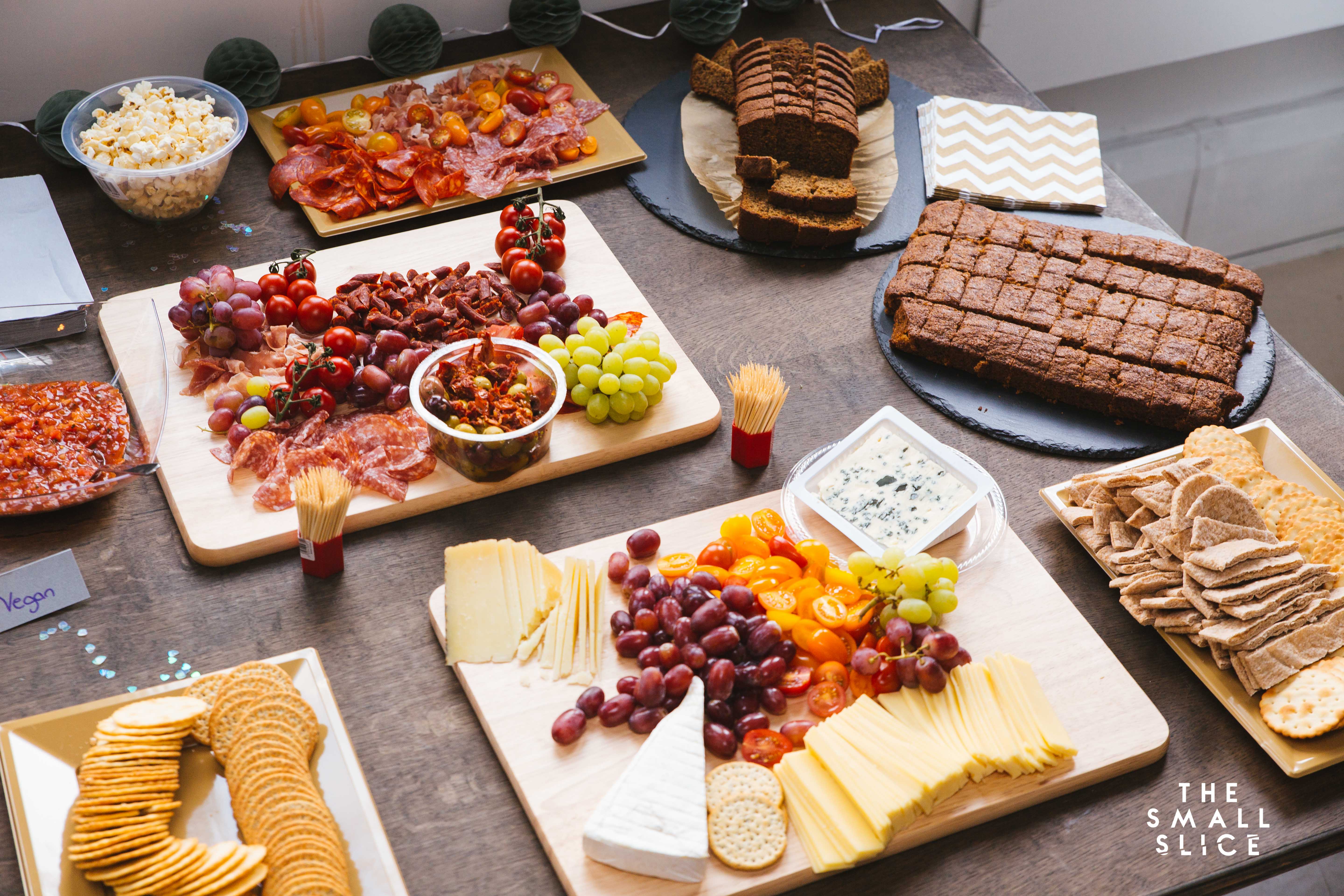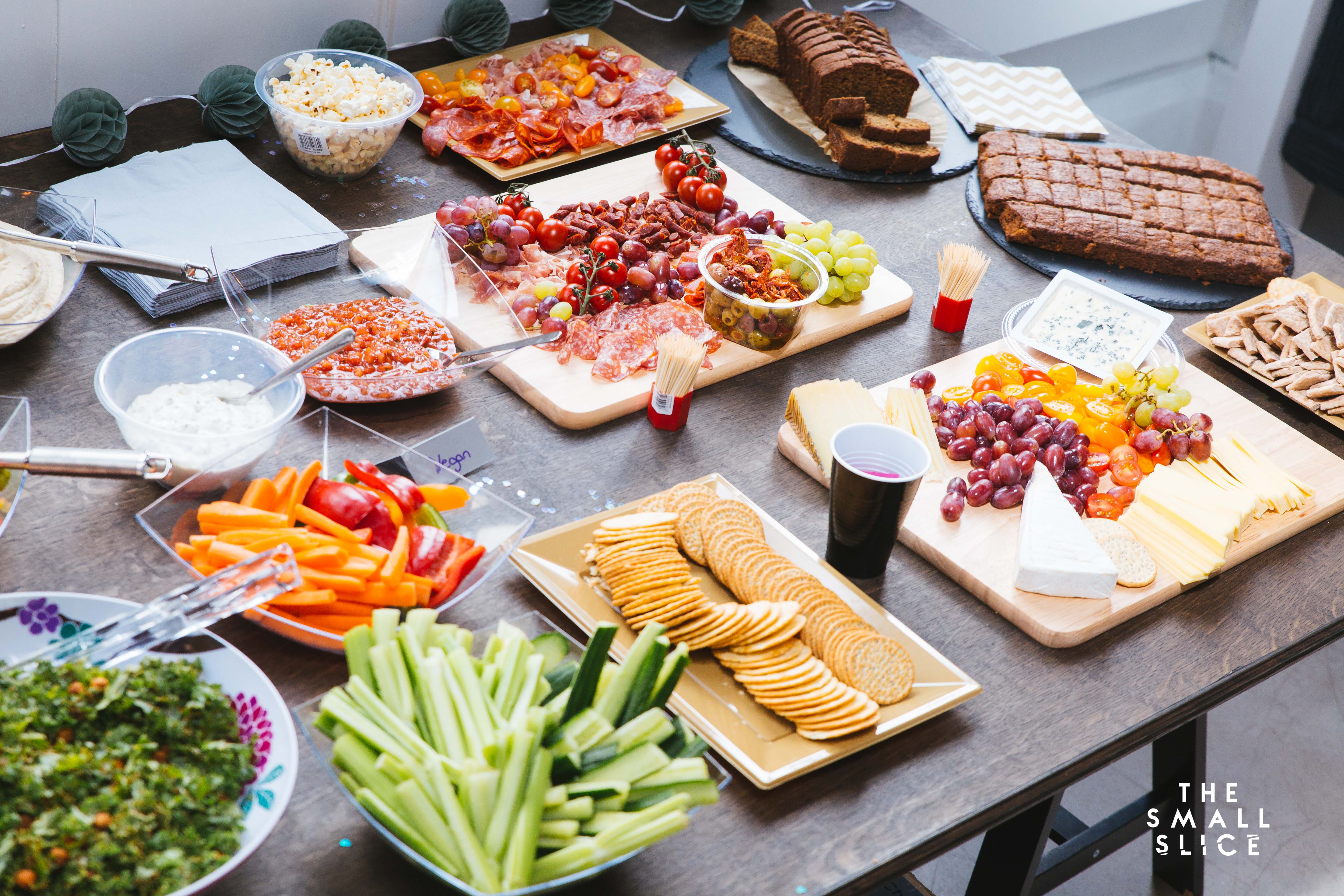 I think it's fair to say there was quite a spread. Kicking things off with savoury, I used some recipes from my favourite bloggers and catered for most dietary requirements. Vegans rejoice!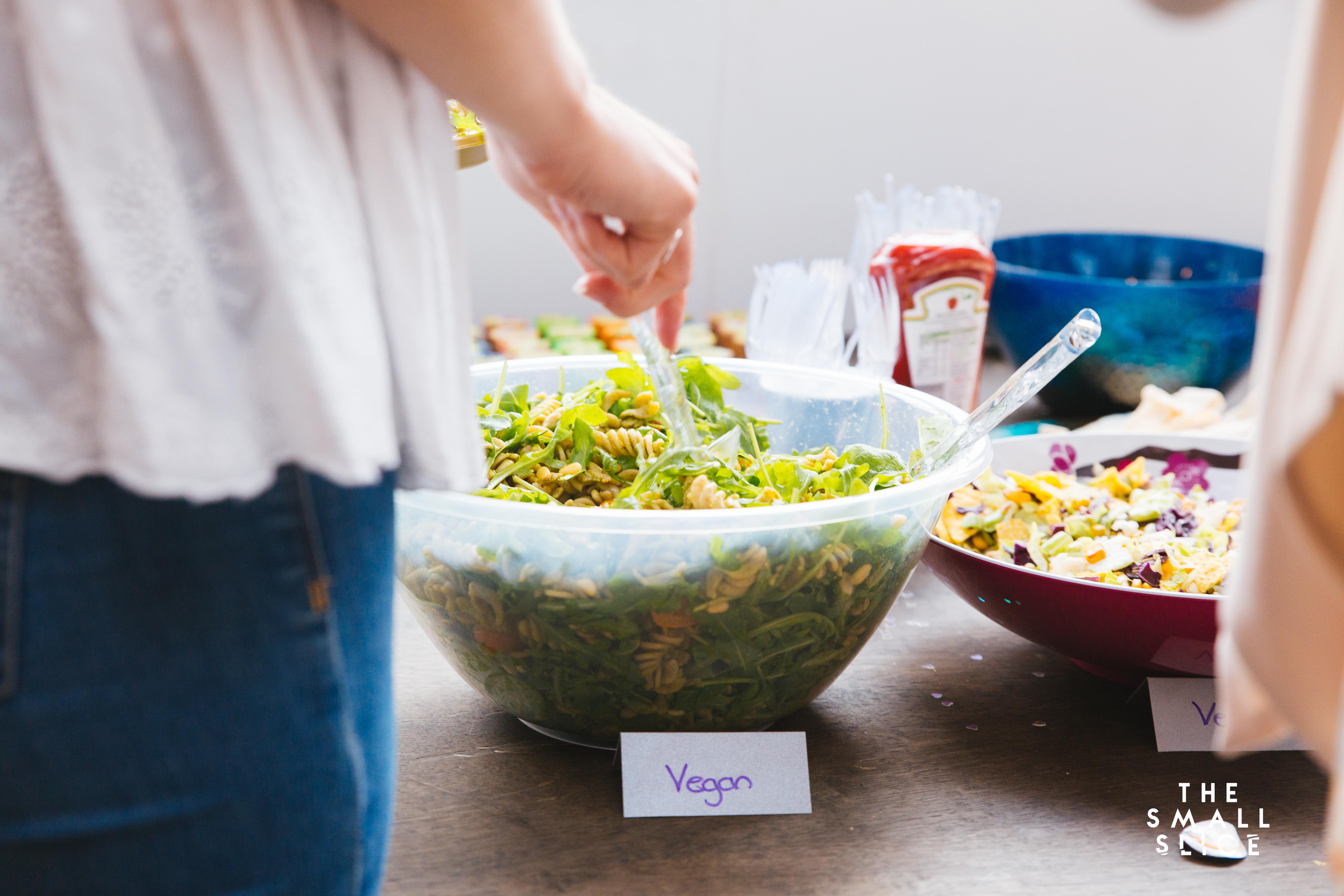 Garlic pesto rocket salad (The Small Slice)
30g fresh basil leaves
20g spinach
20g rocket
4 cloves roasted garlic
3-4 tbsp good quality olive oil
70g pine nuts
Blend until smooth. I used the short cup on my Nutribullet for this, but as there isn't much liquid you'll have to stop and scrape down the sides to ensure everything is incorporated.
With 100% wholewheat pasta, this is vegan! Mix over cooked and cooled fusili pasta and toss together with fresh rocket leaves.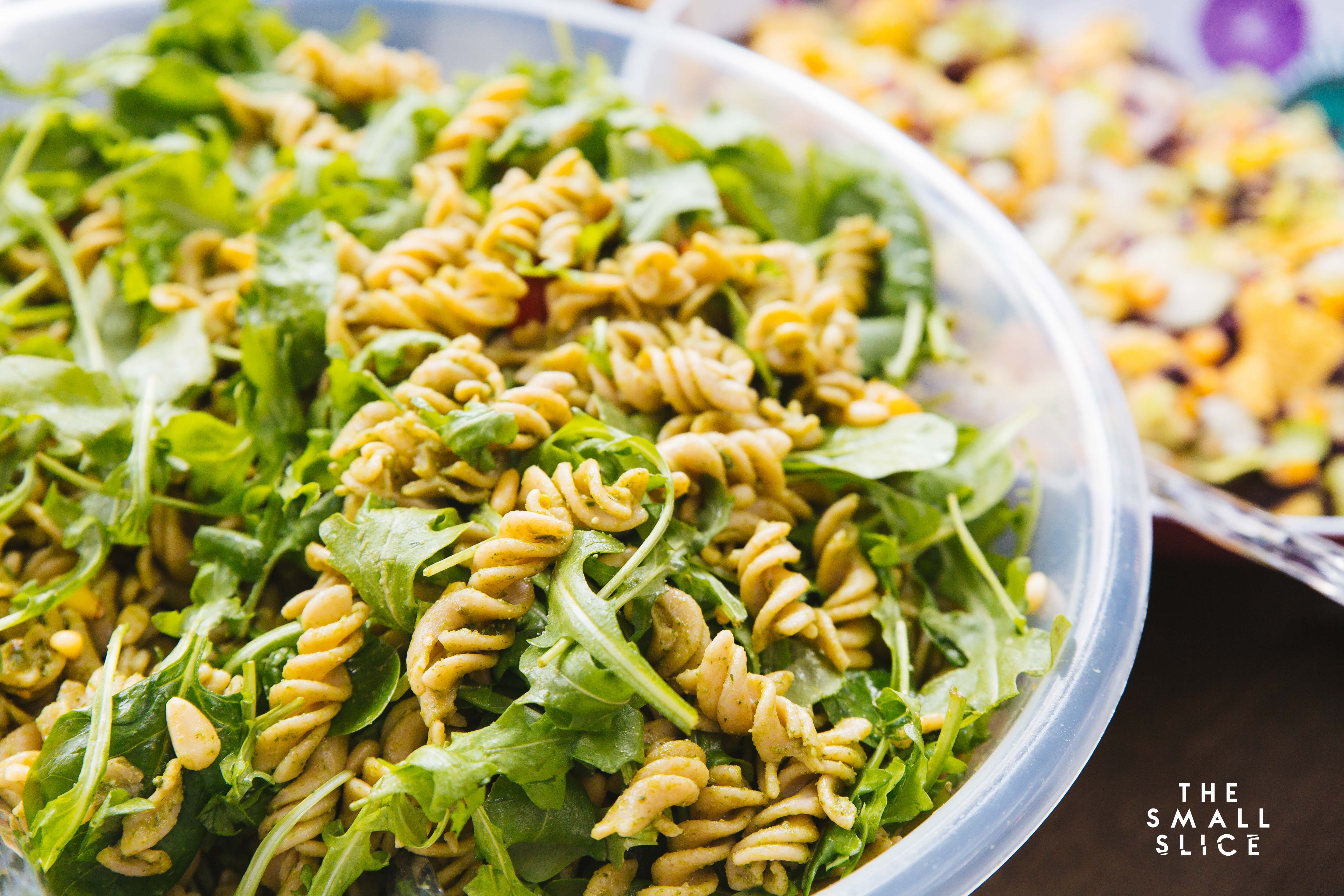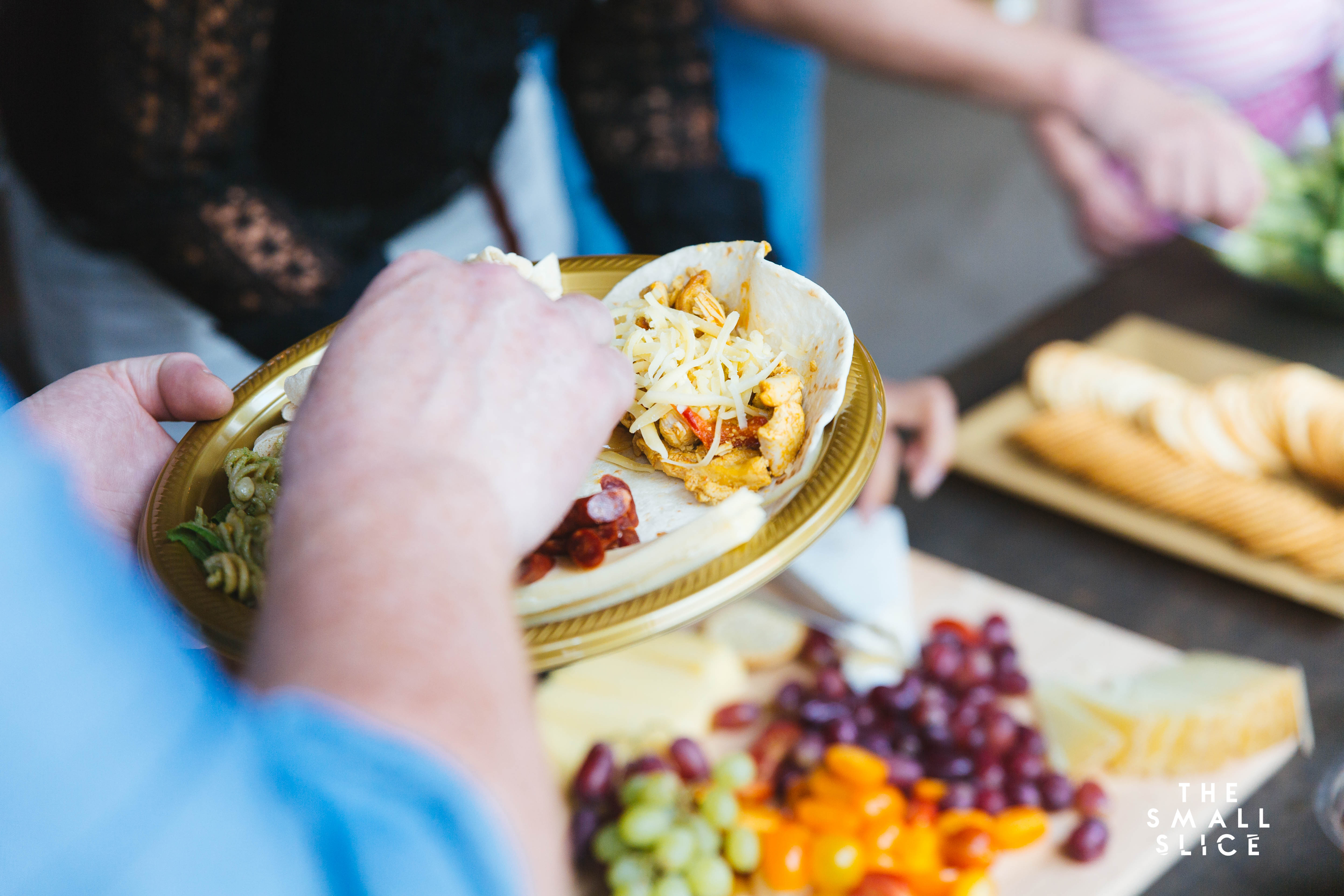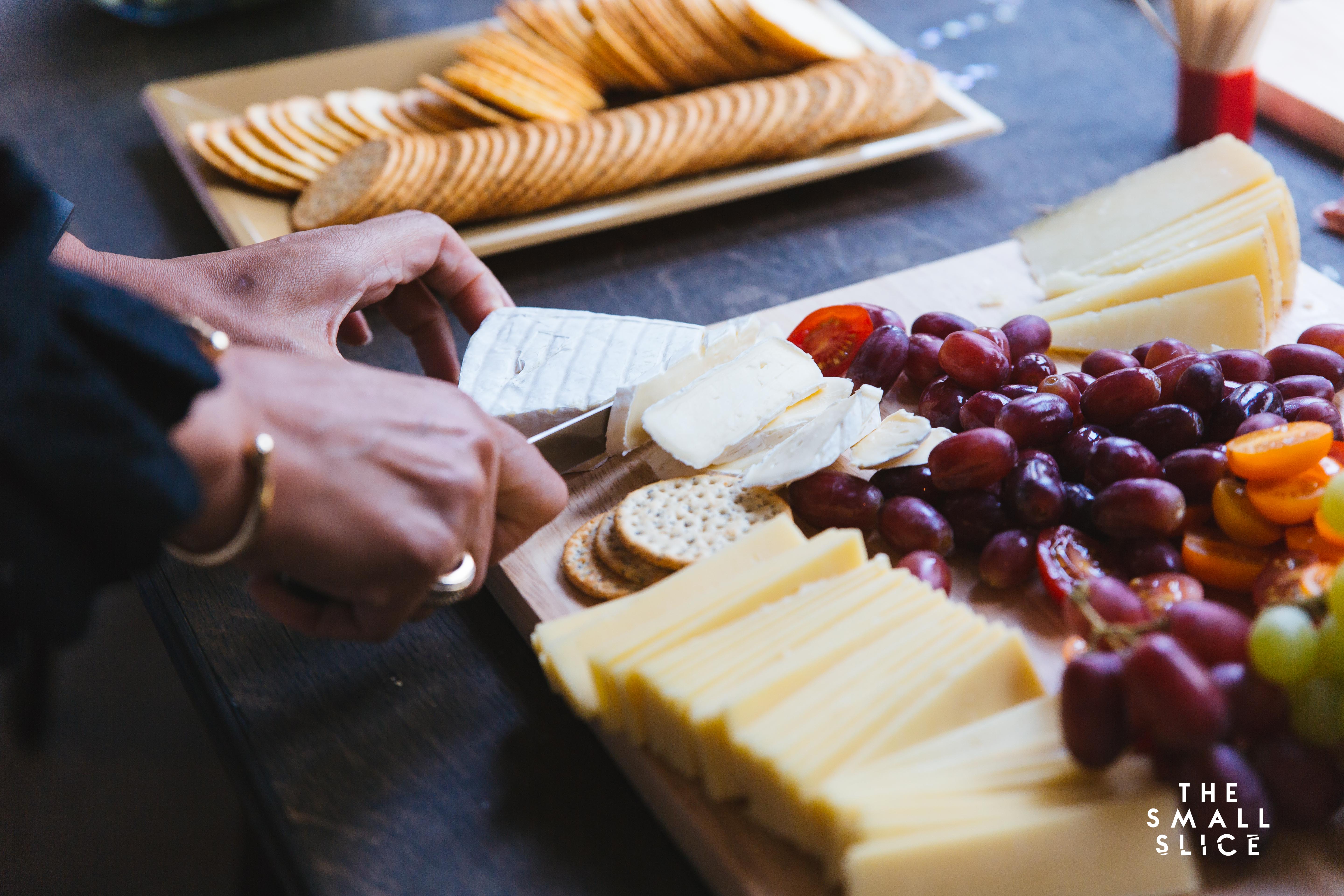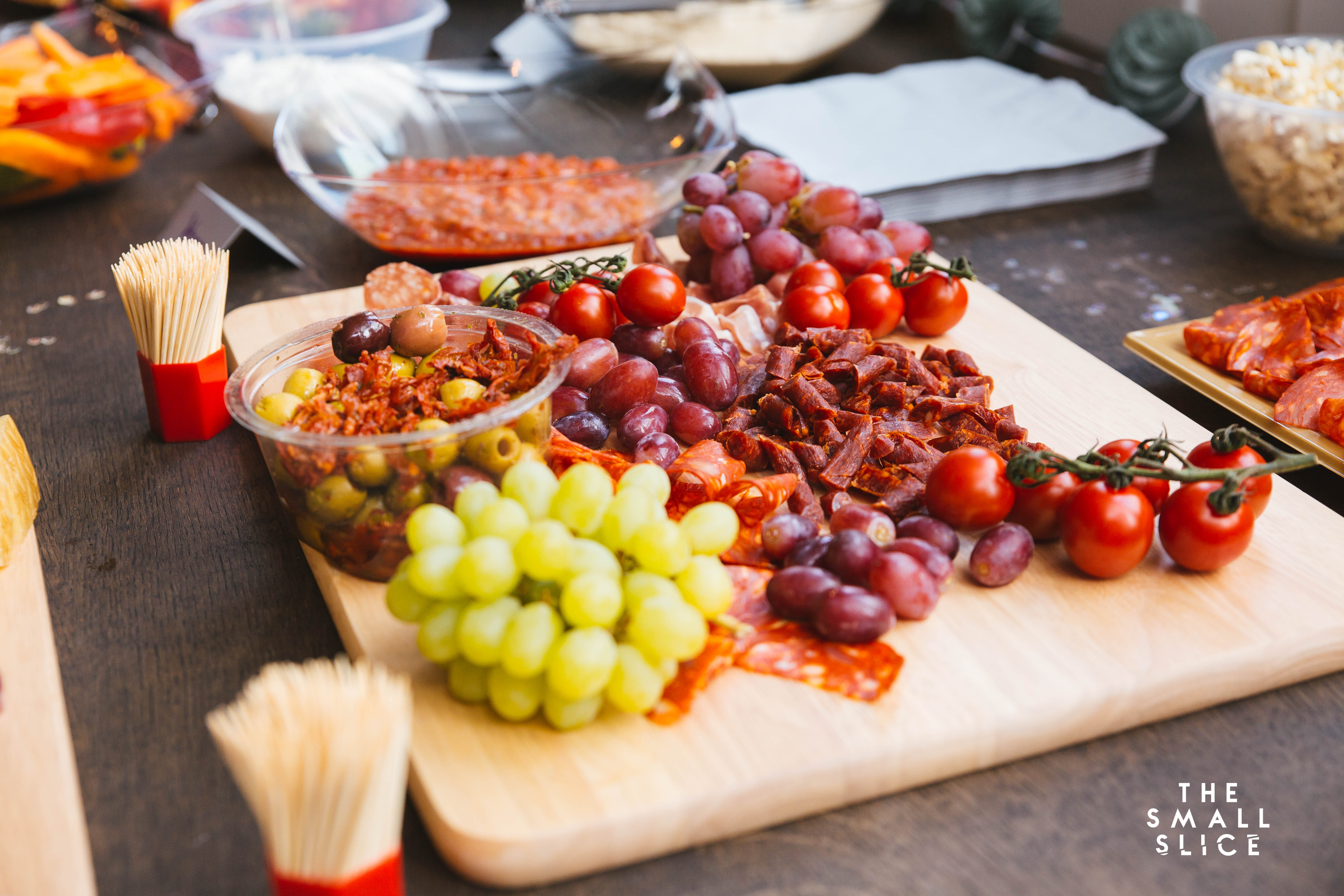 Garlicky Kale Salad with Crispy Chickpeas (Minimalist Baker)
Even those who weren't keen on kale agreed this was flavoursome and extremely palatable.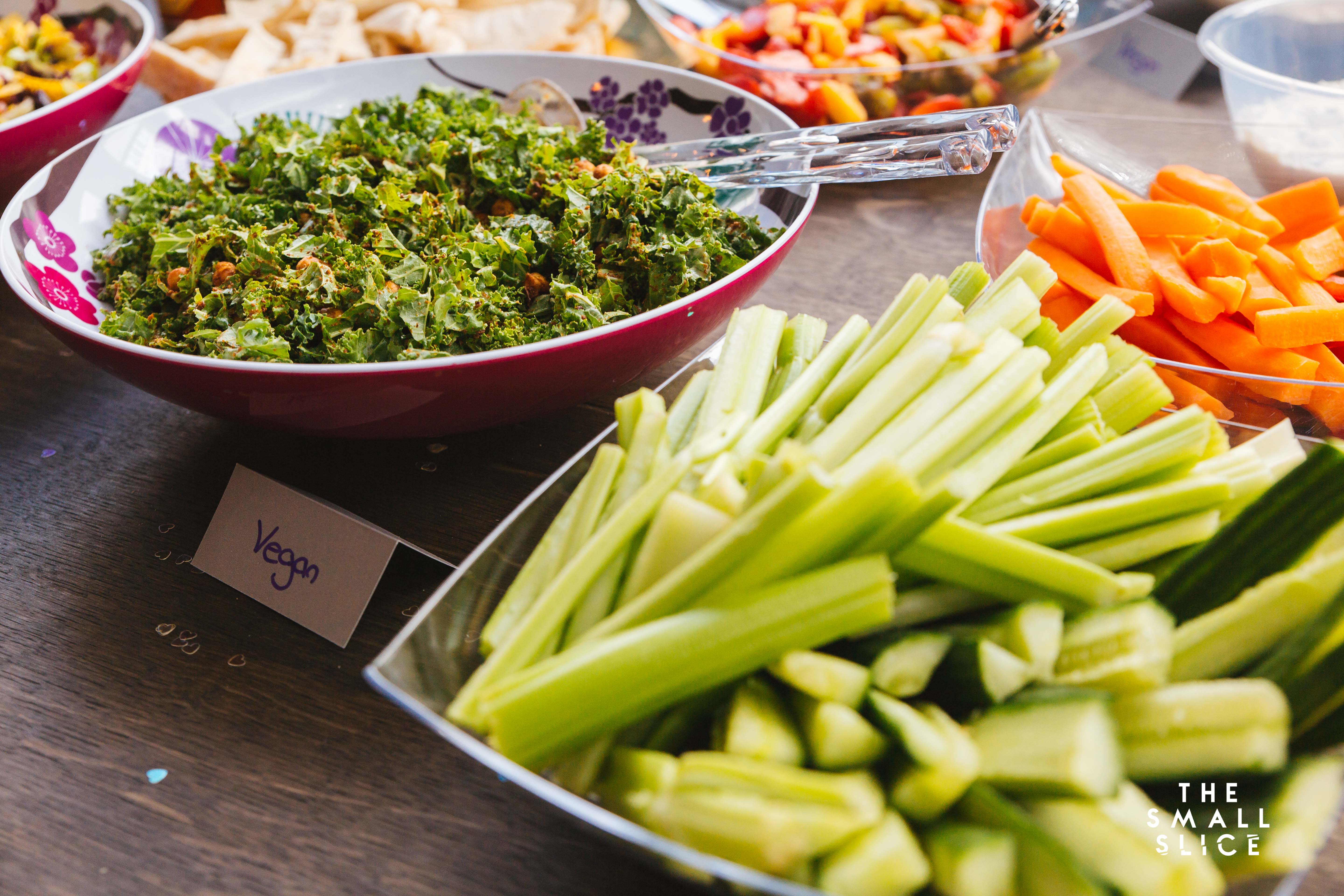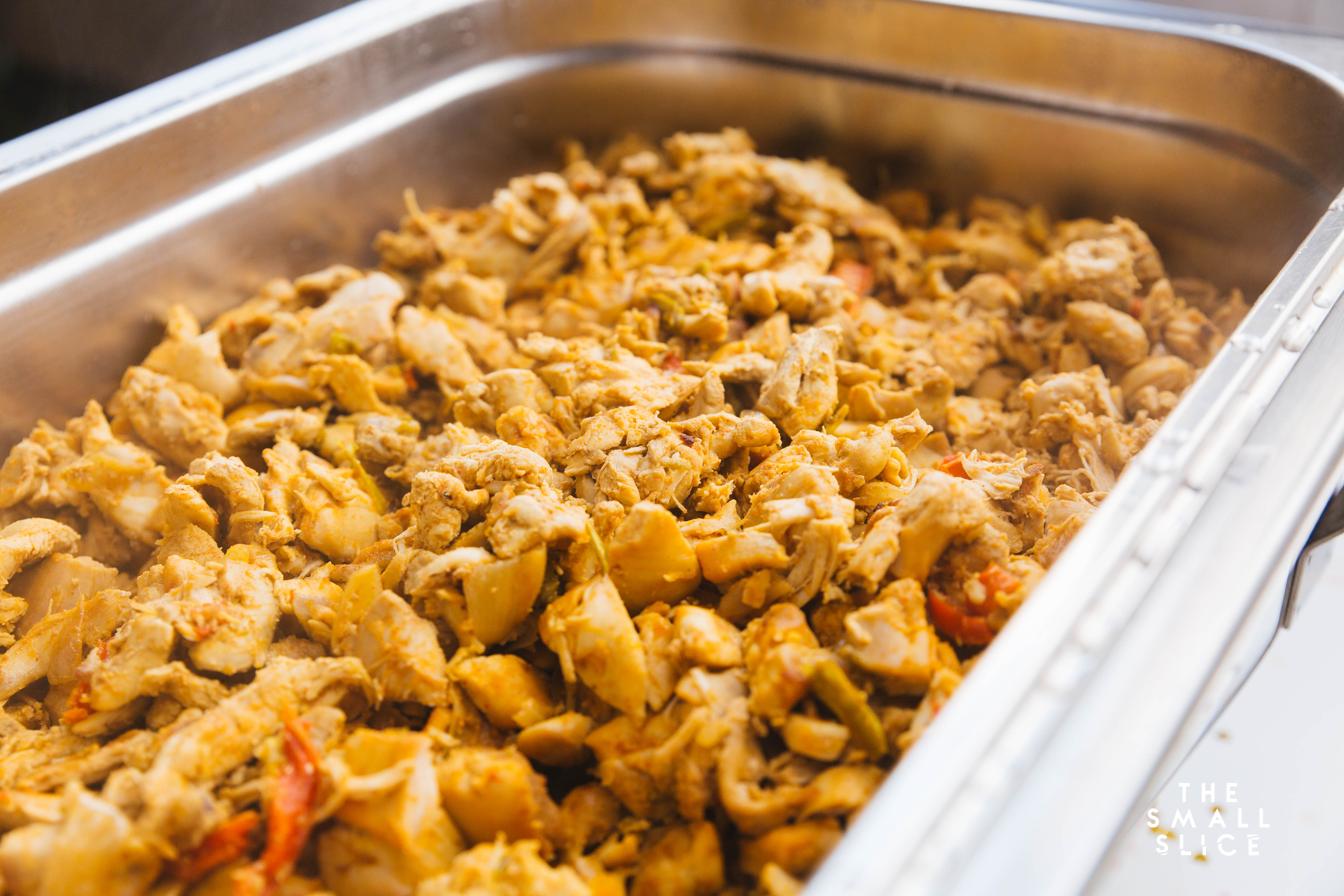 Taco Salad (The Small Slice)
To feed 4-6:
1/2 red cabbage sliced
1/2 iceberg lettuce sliced
1 x 198g sweetcorn
30g red jalapeno peppers, finely chopped
100g broken lightly salted tortilla chips
For the dressing
1 tbsp maple syrup (you can use honey if not vegan)
1 tsp hot chilli sauce
juice of 1 lime
freshly ground black pepper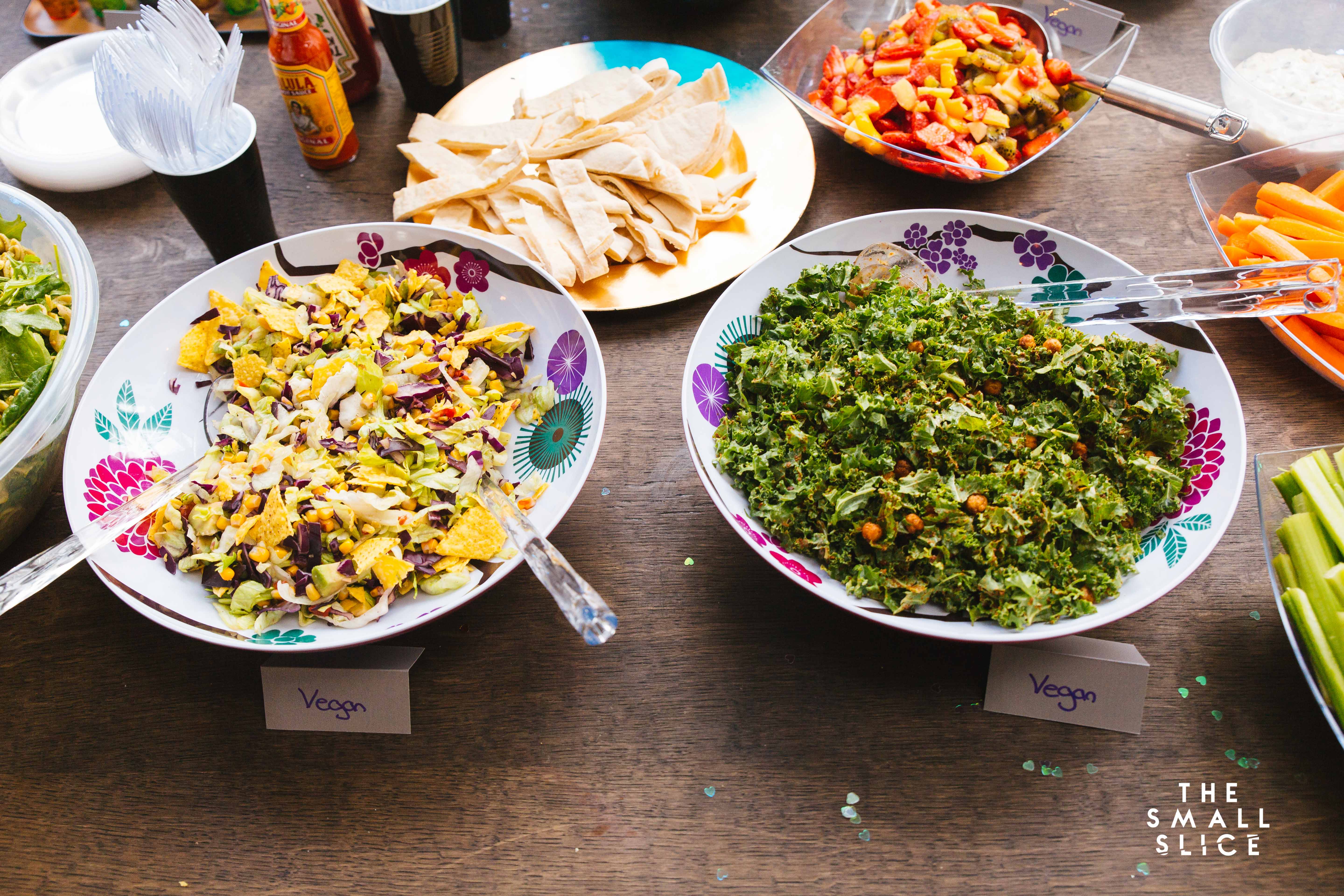 The Small Slice Social was supported by a fellow female entrepreneur Tamikea with her start-up business Tamikea's Sauces. Show some love and like her Facebook and Instagram pages, then order some sauce! The spring onion hot sauce is my favourite.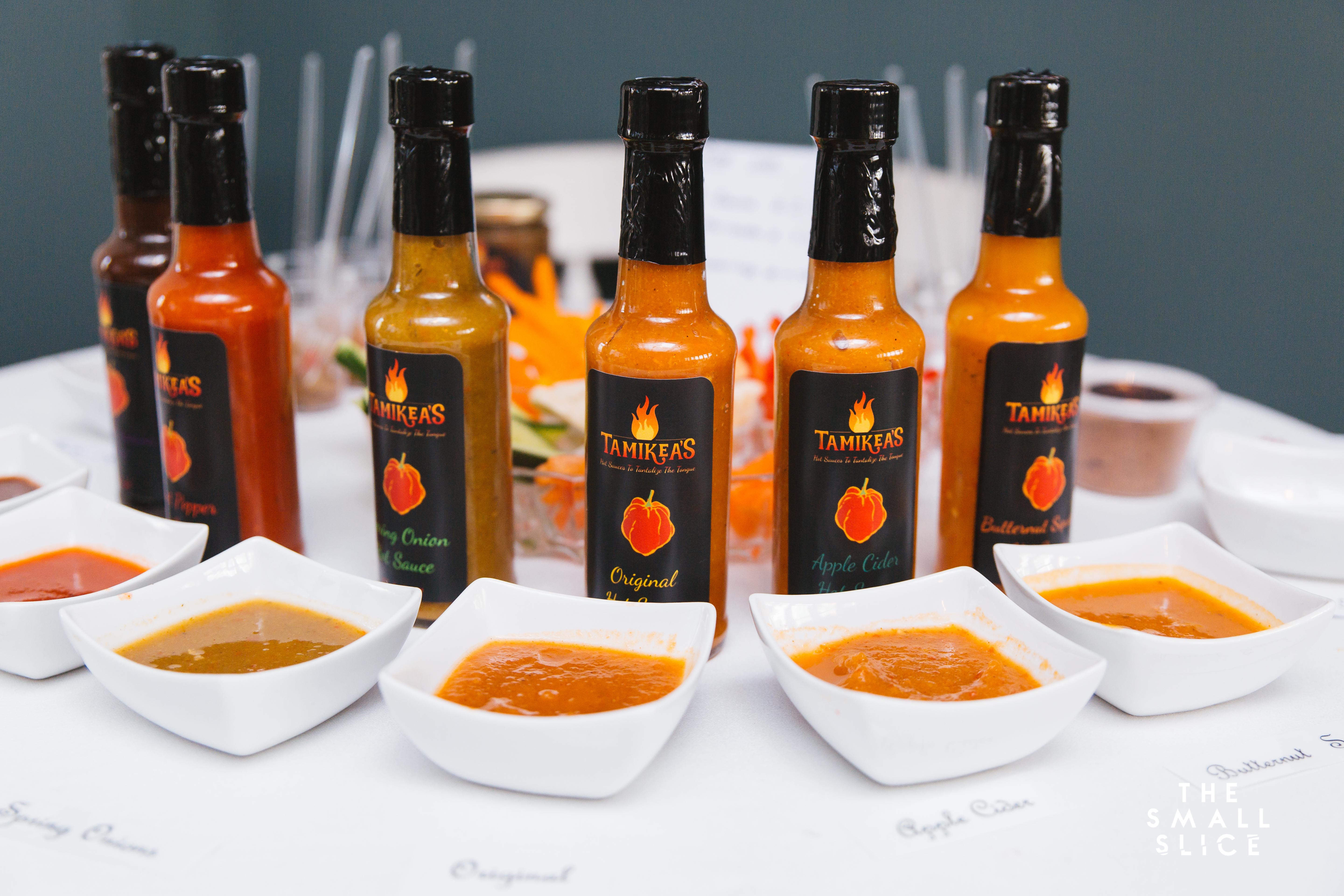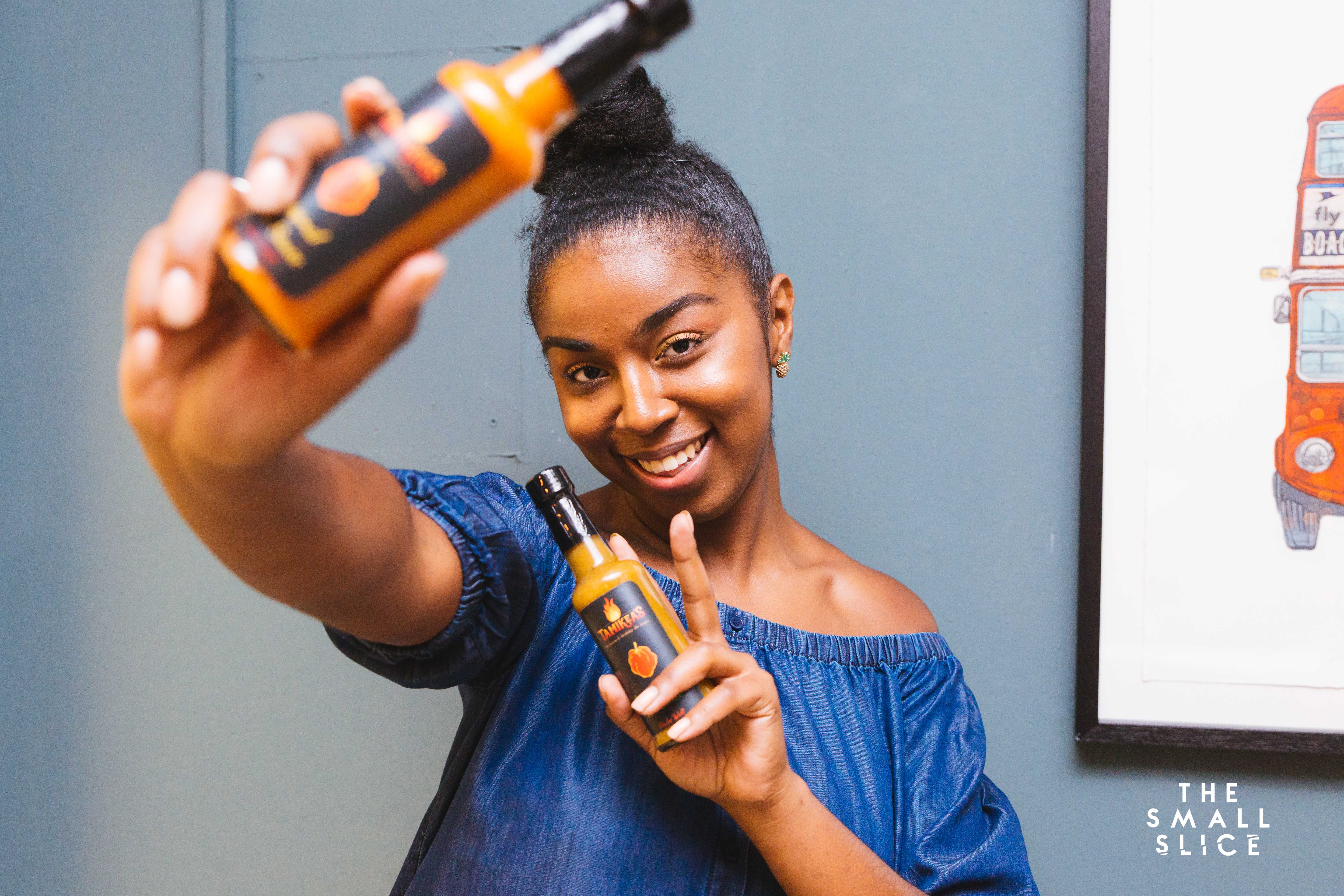 Best Ever Guacamole (What's Gaby Cooking)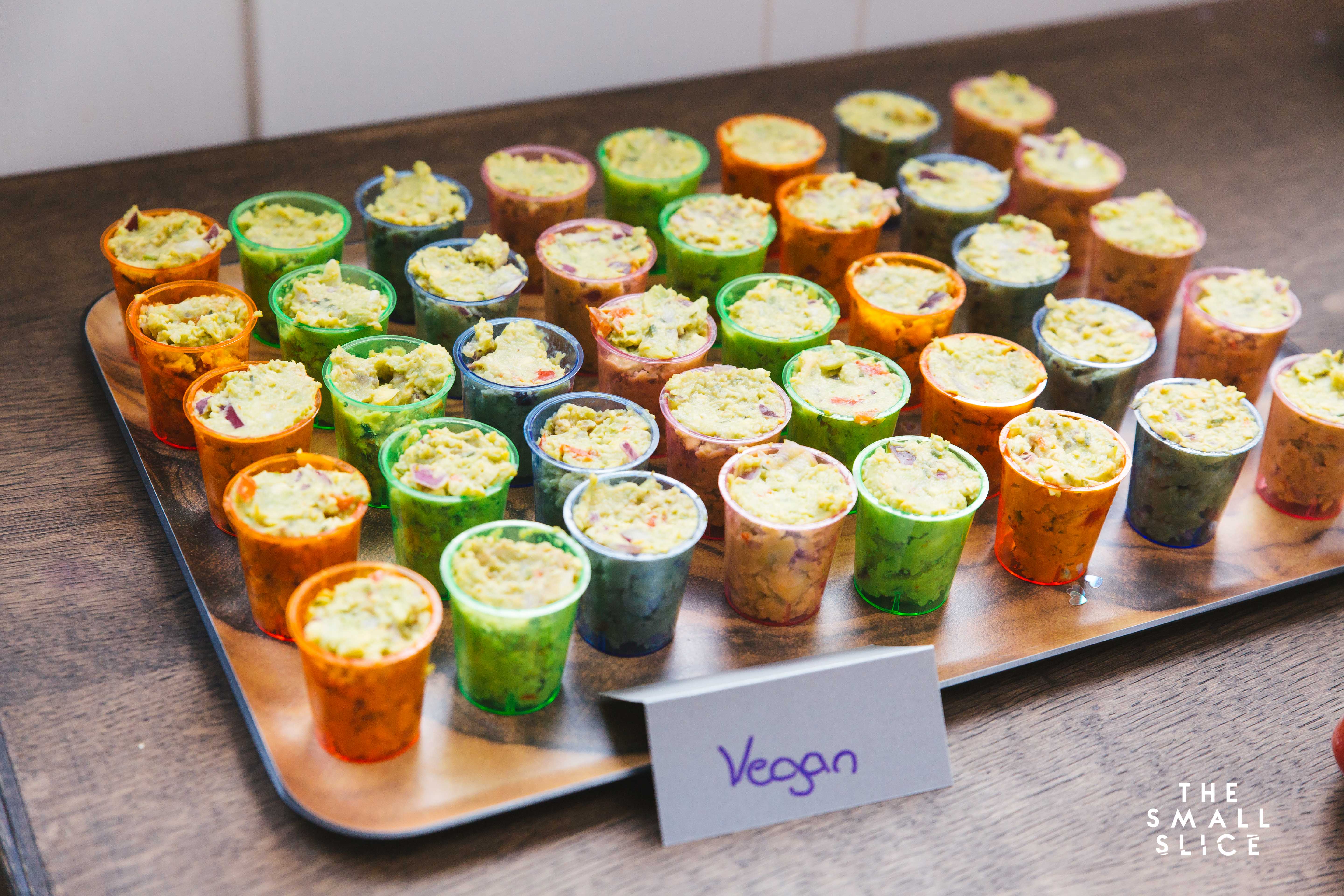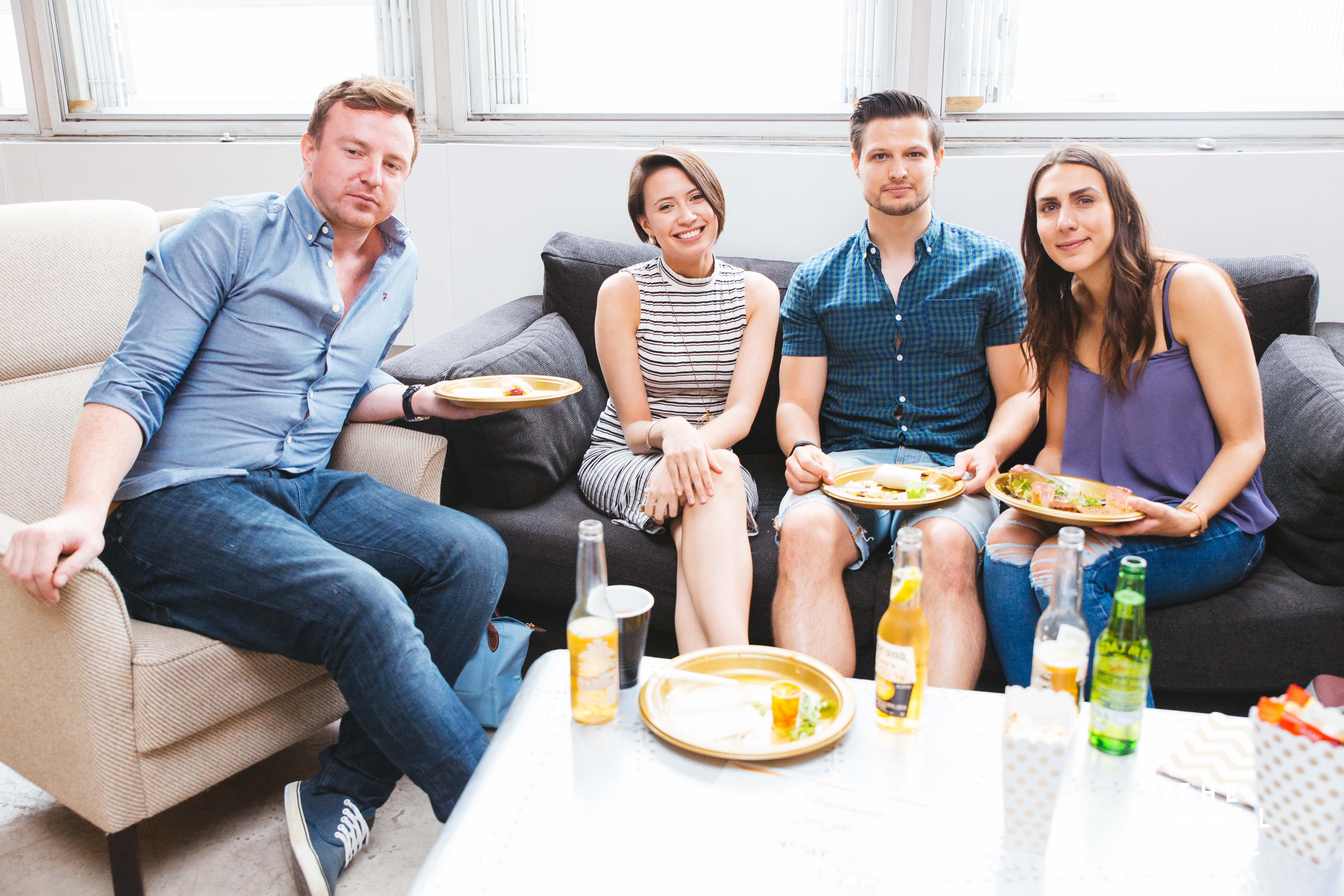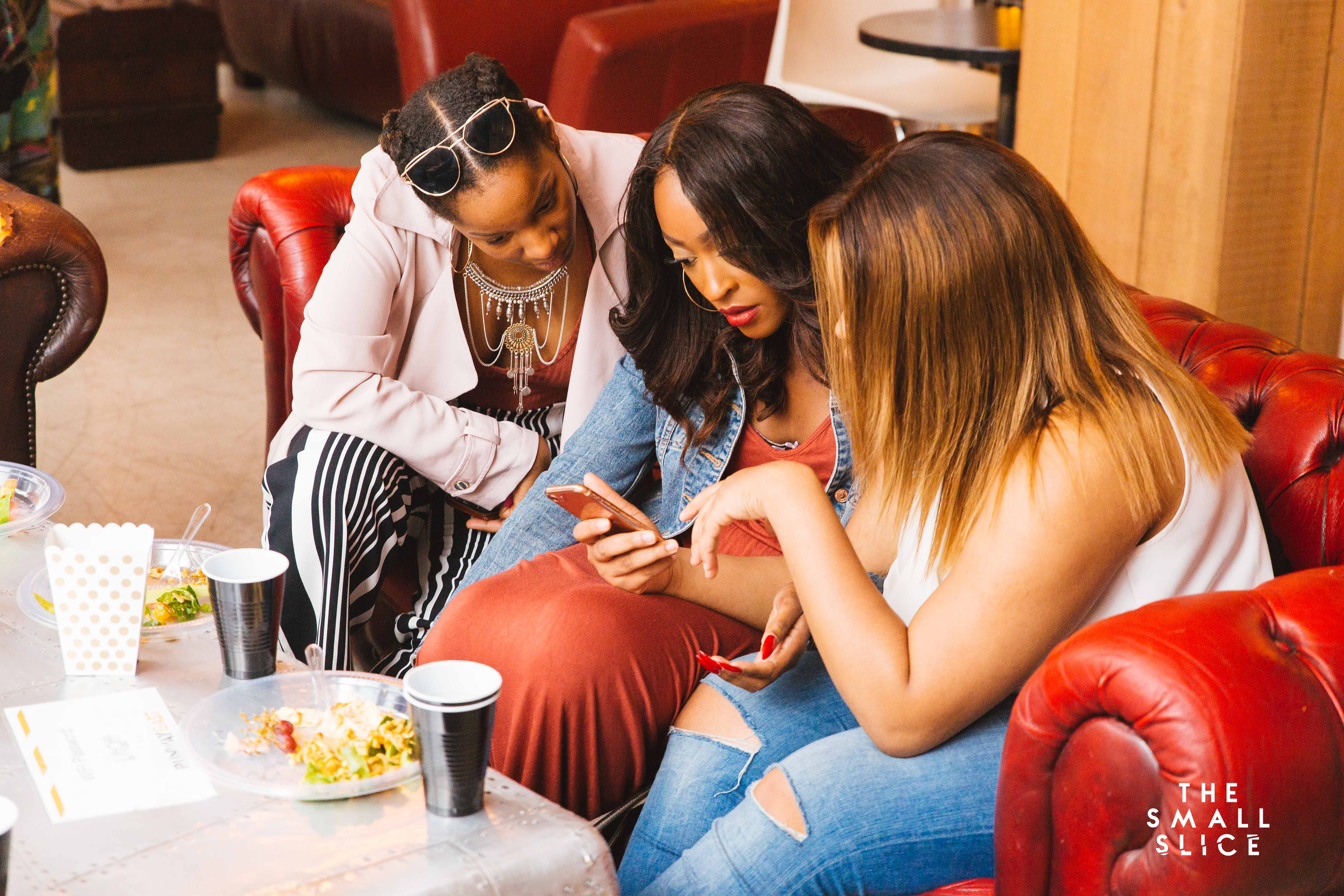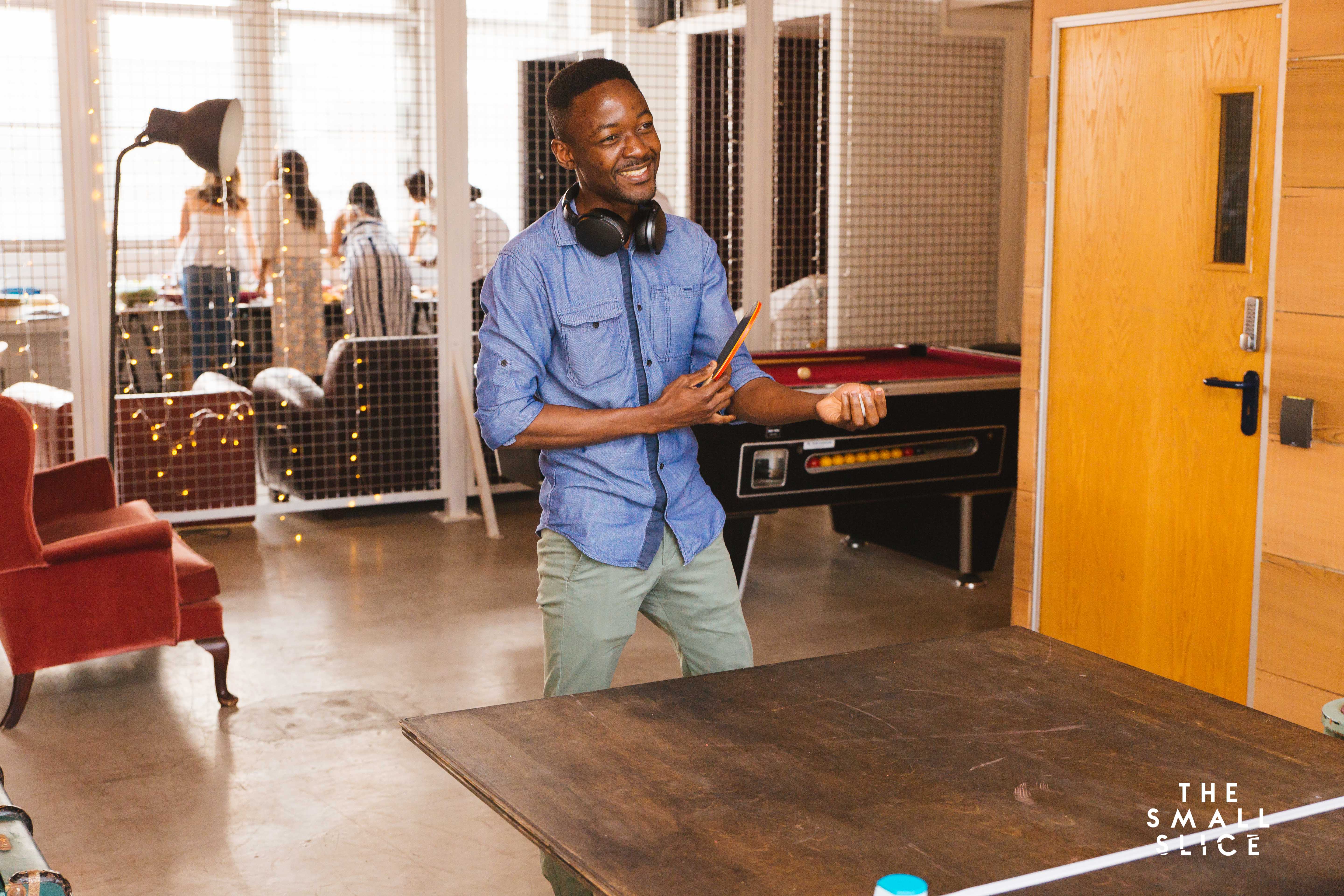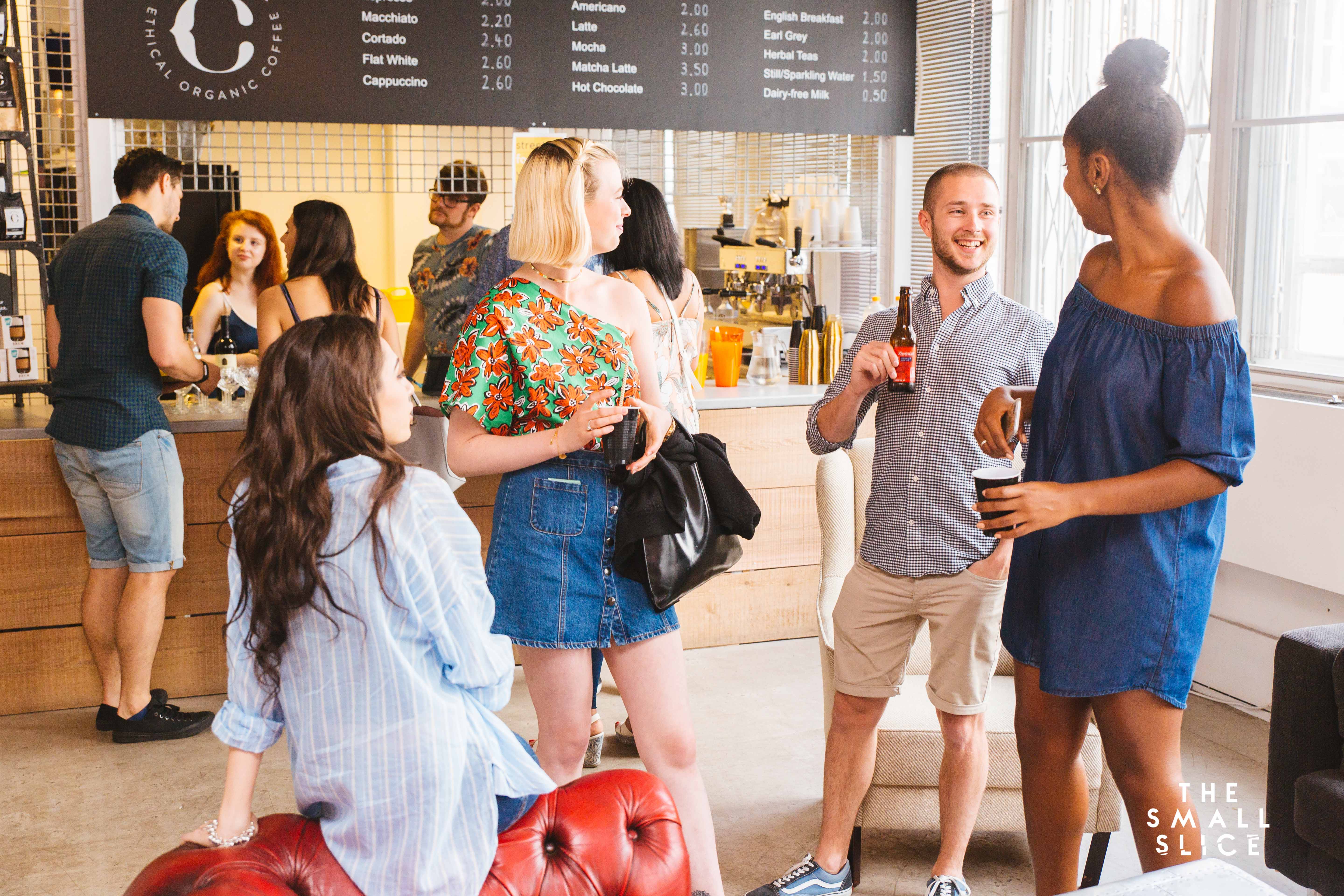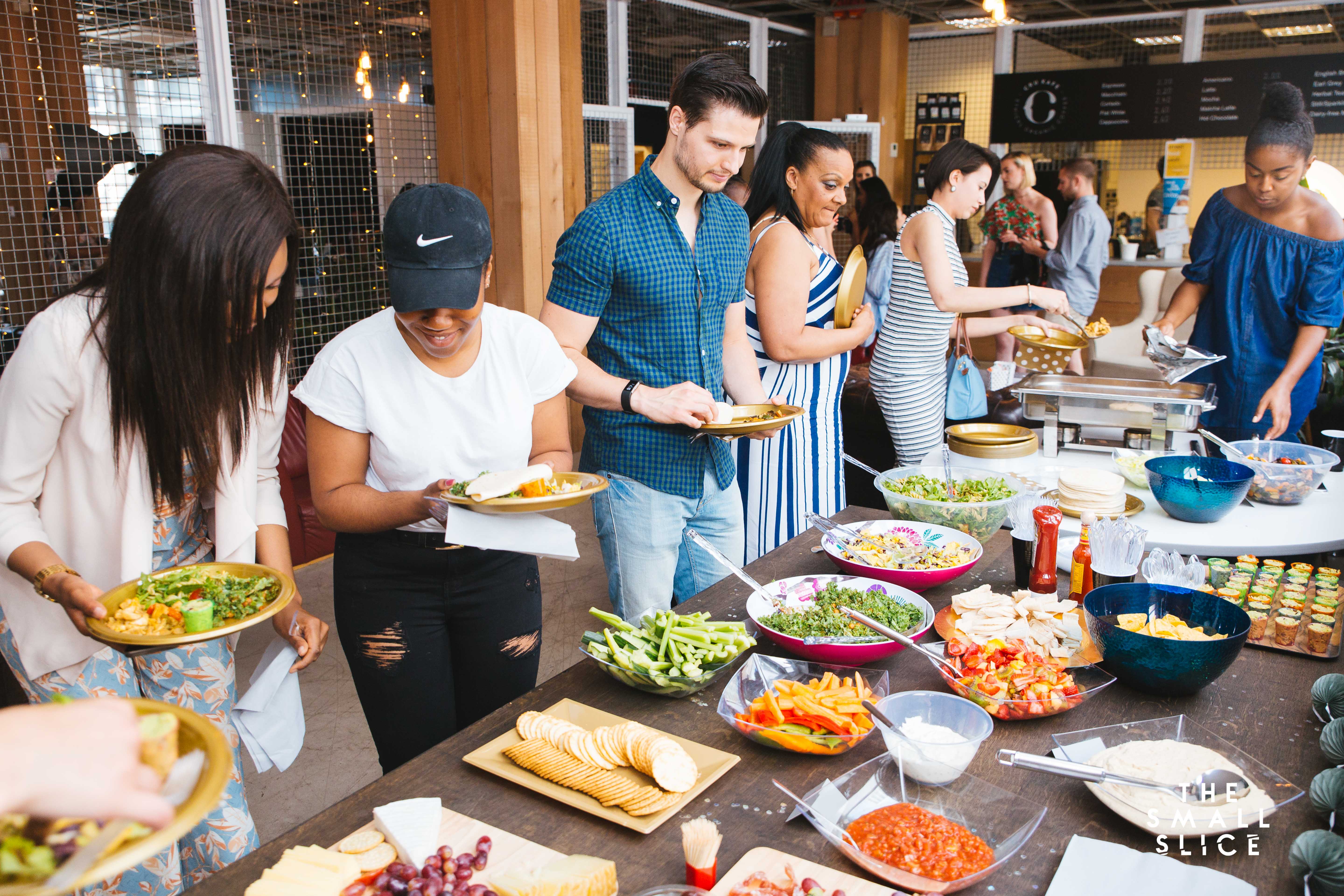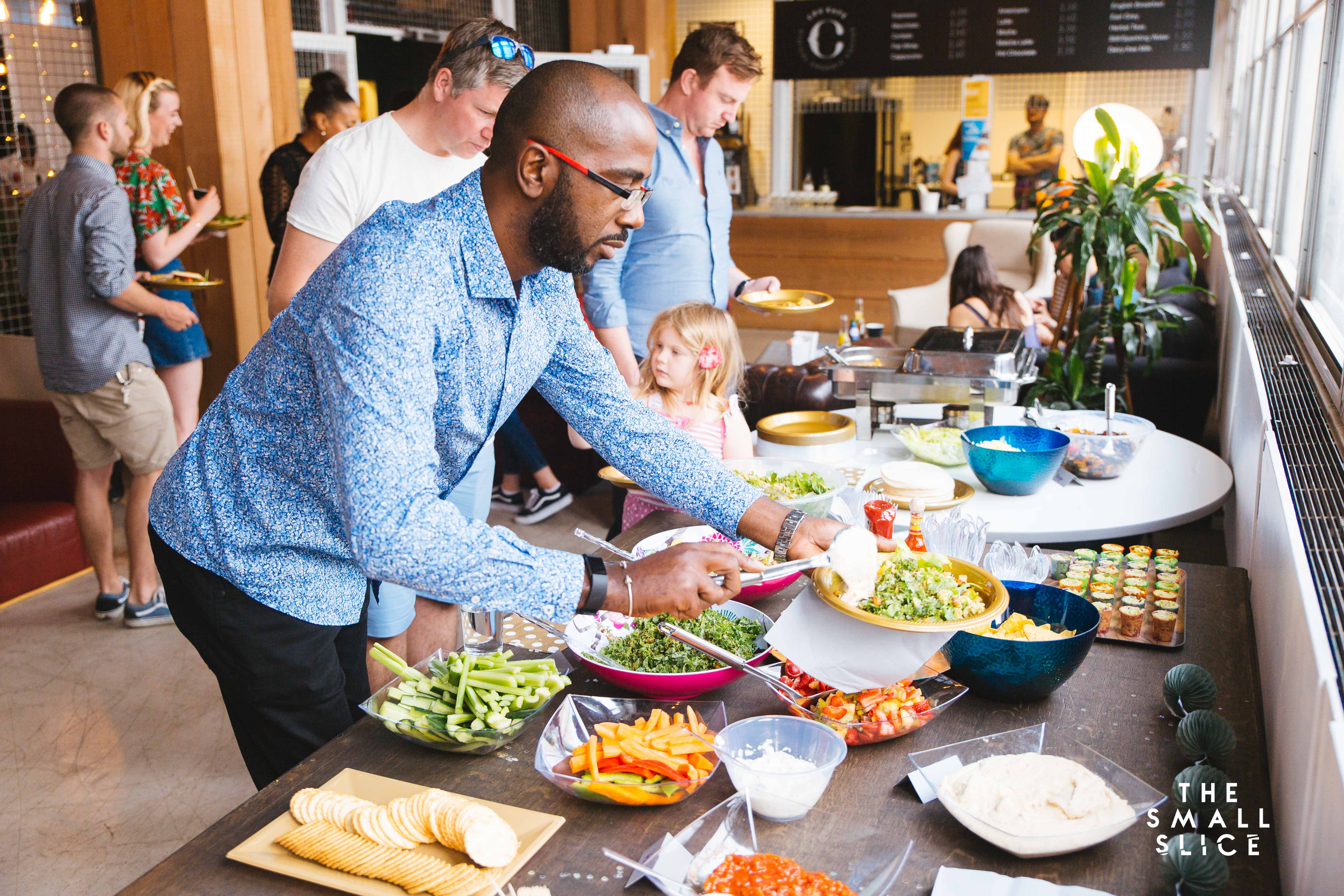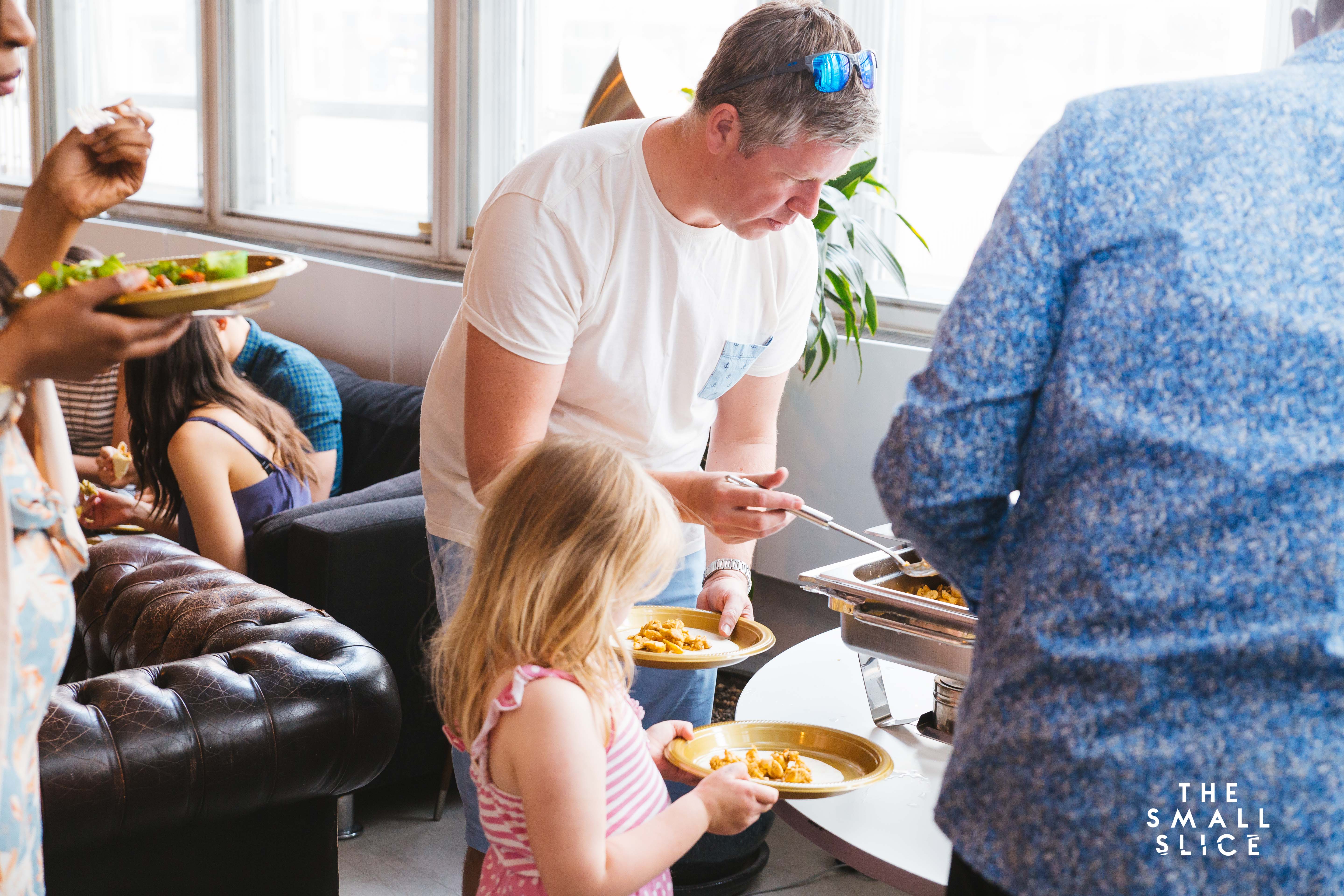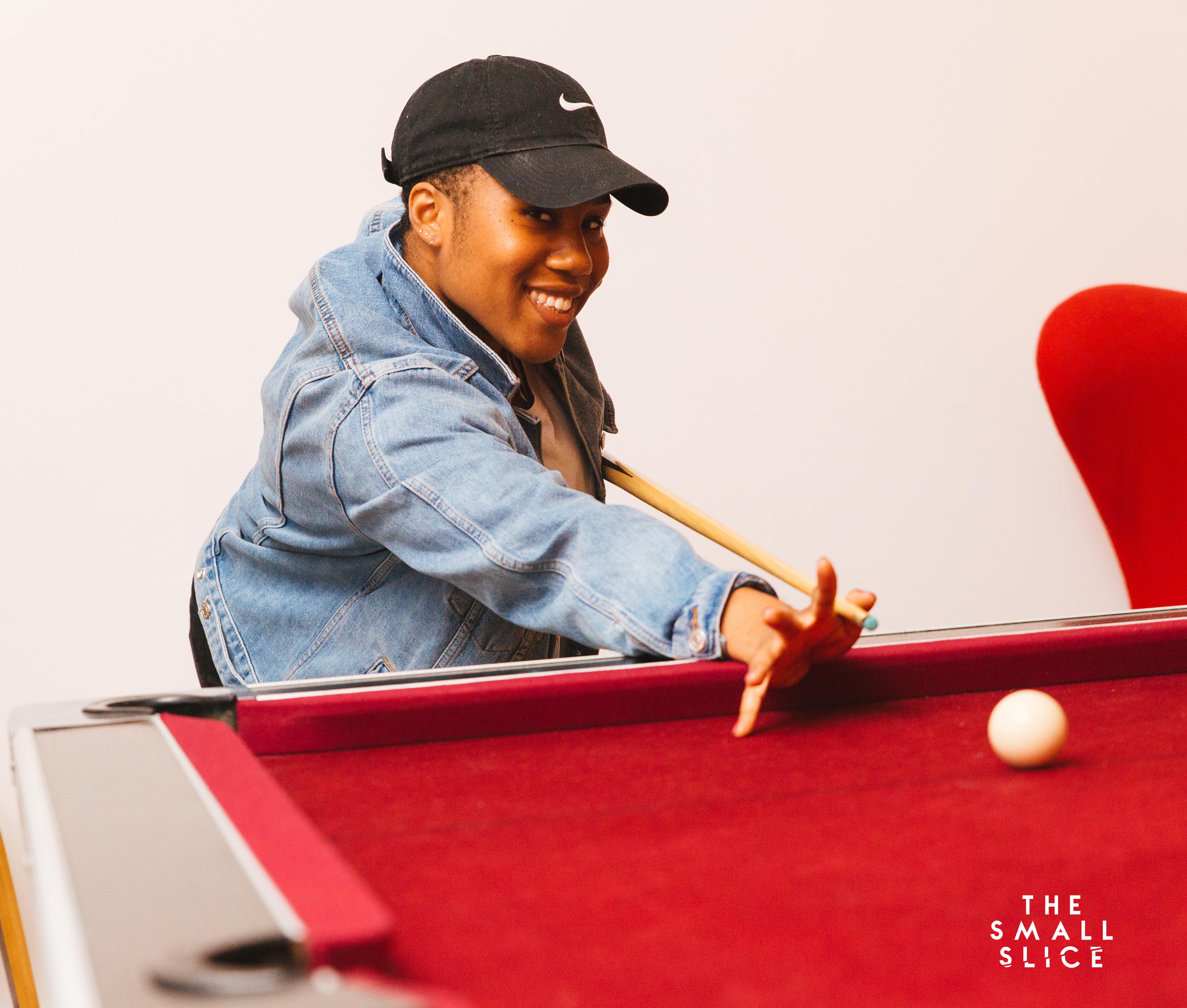 After food, we got down to some fun. The Bean Boozled challenge has been circulating on YouTube for a few years, and I thought… what an evil wonderful game to play at The Small Slice Social!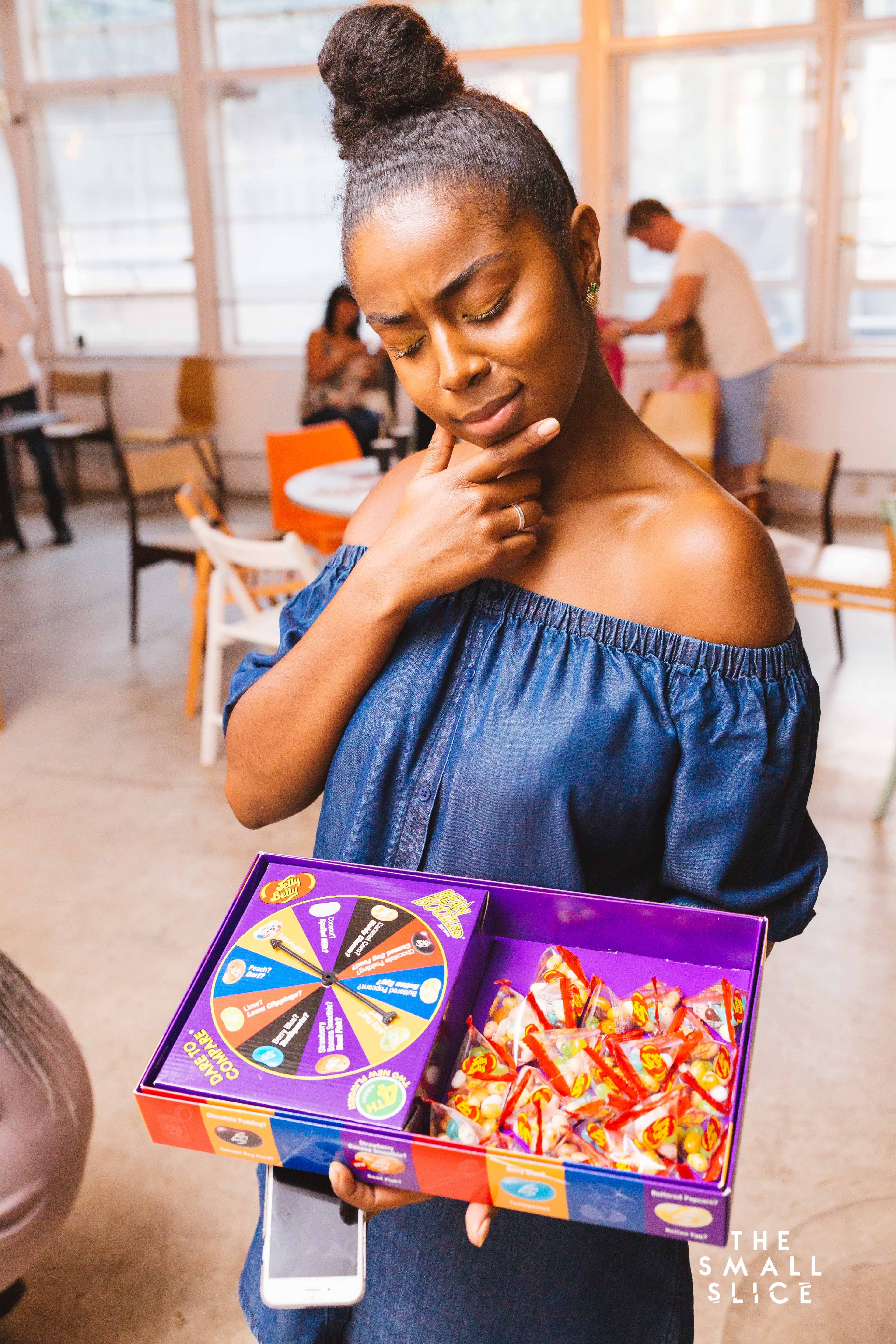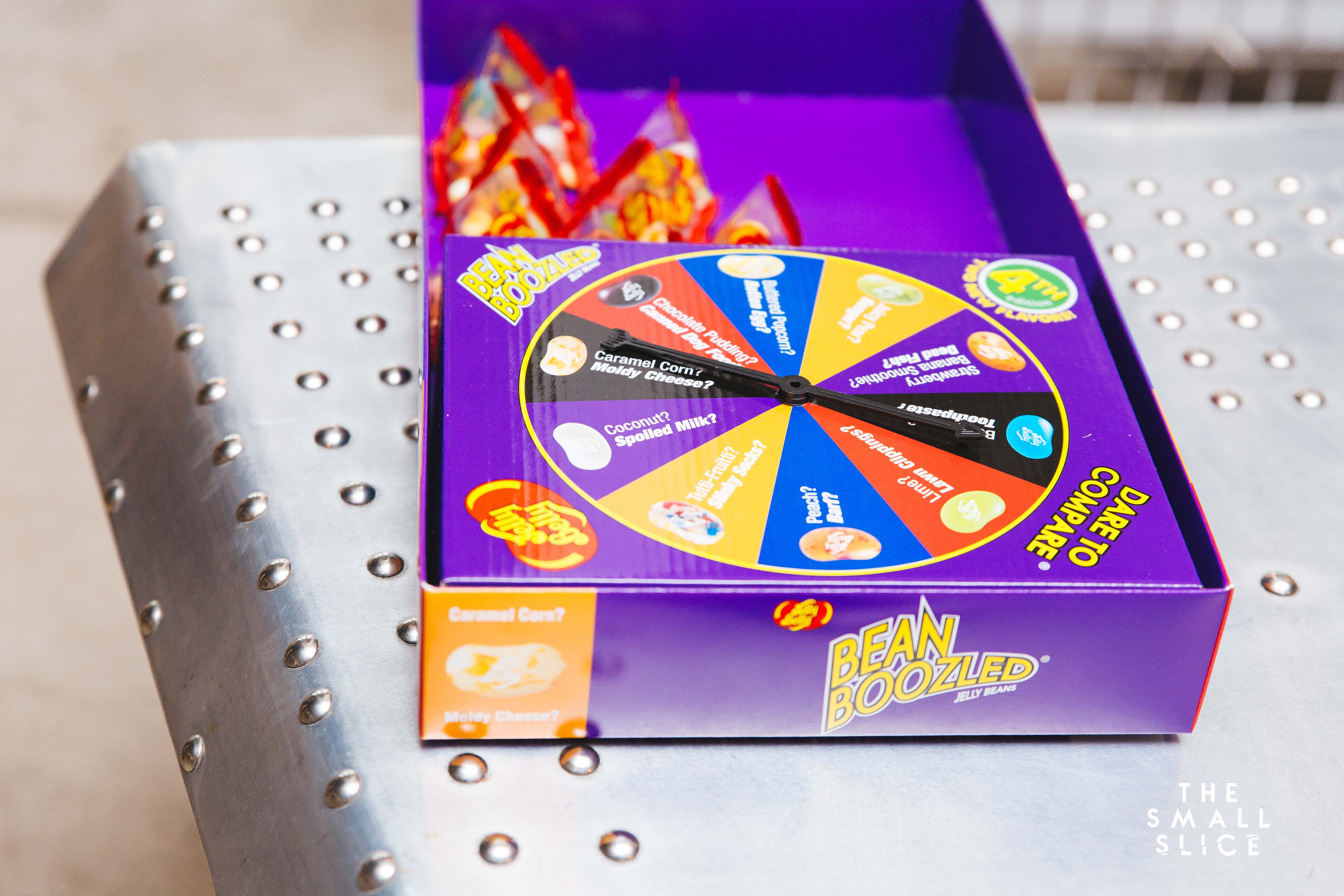 LET THE GAMES BEGIN!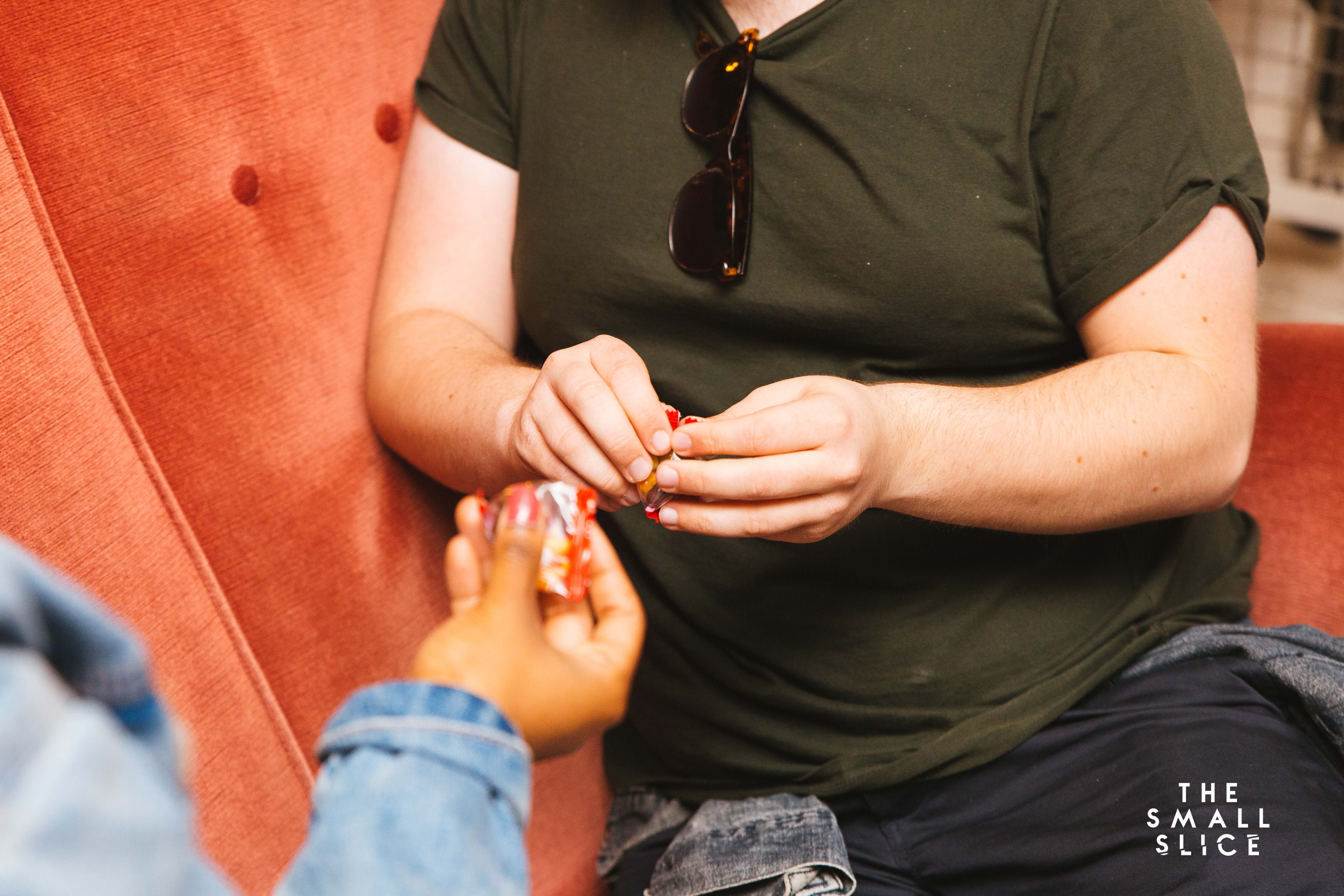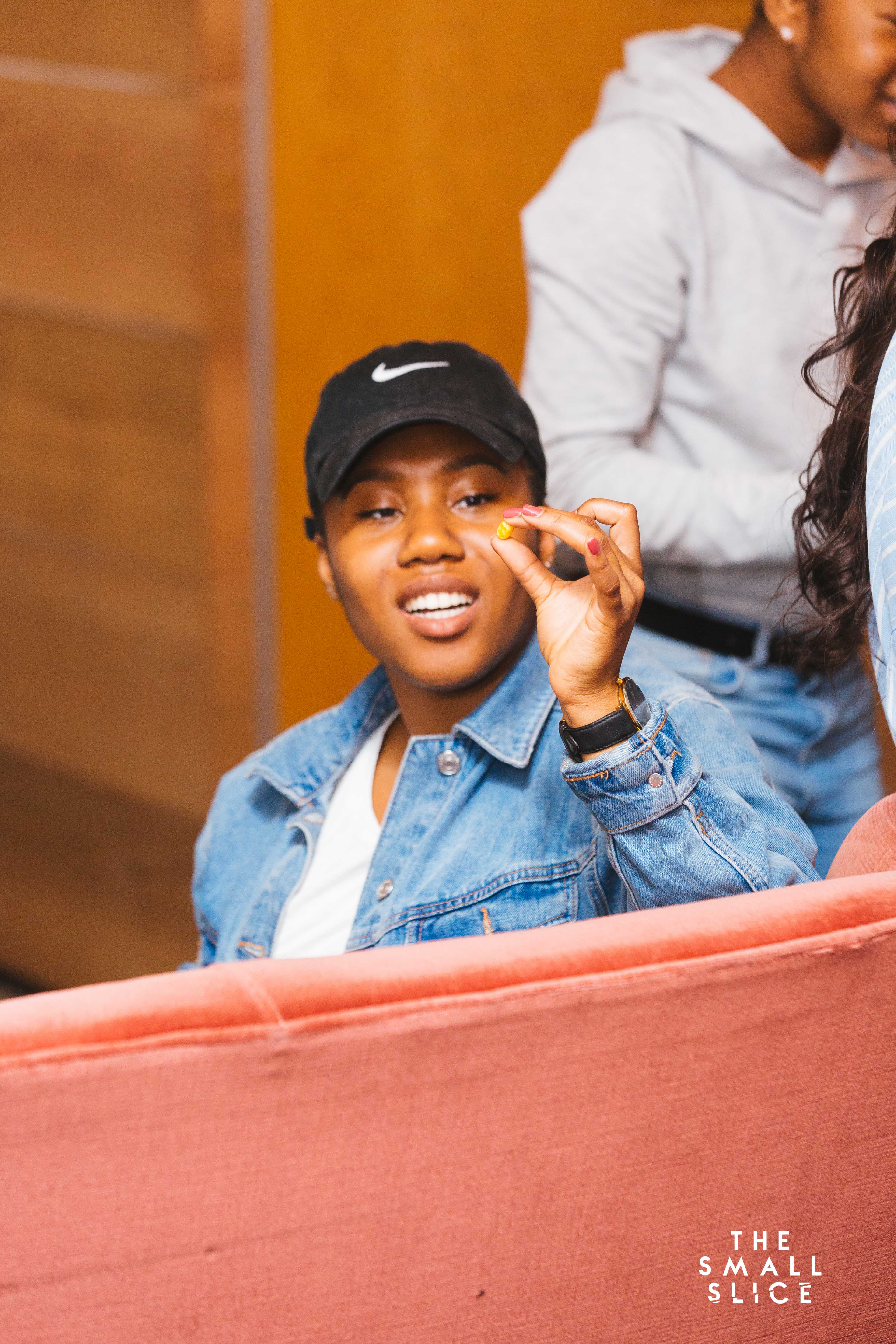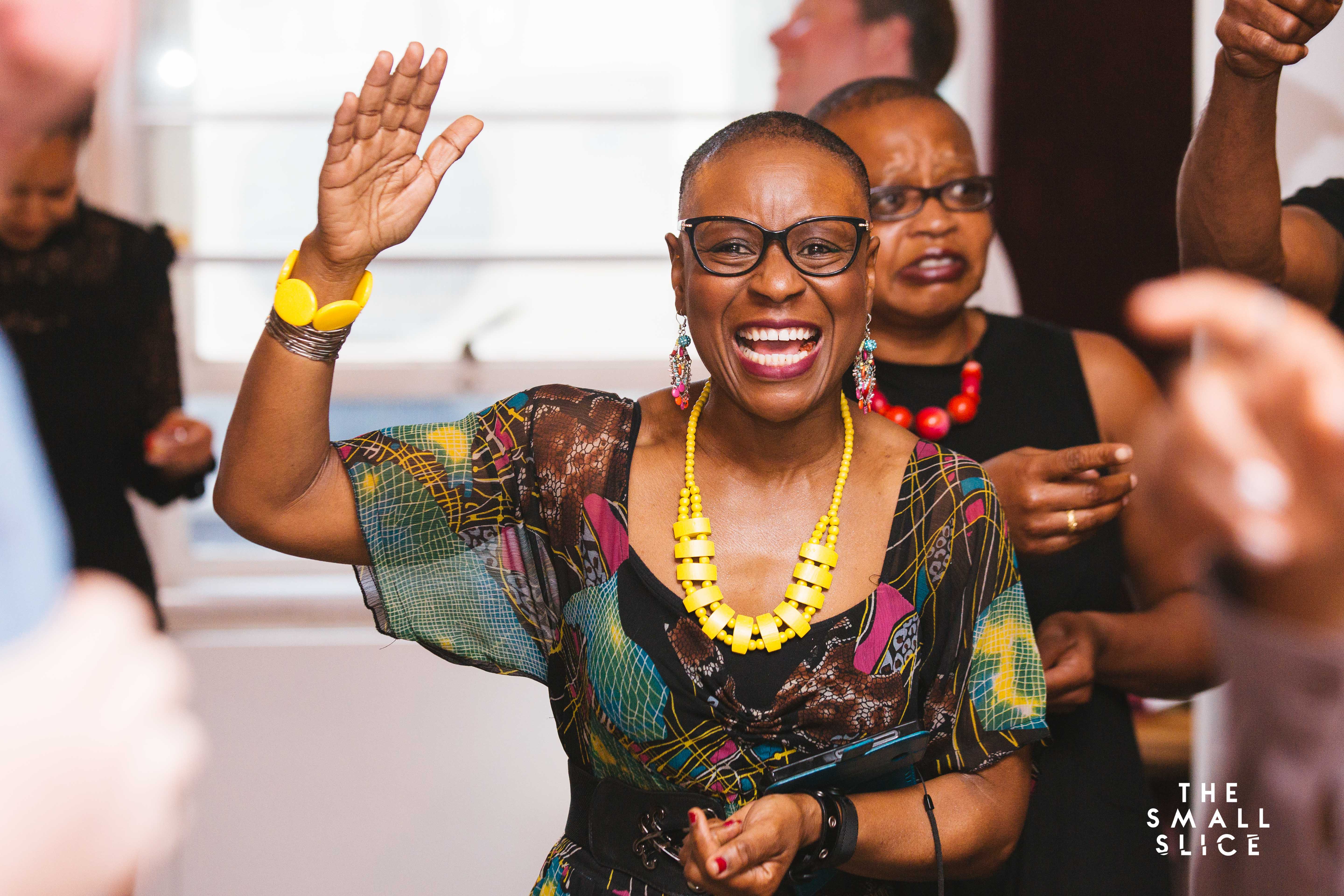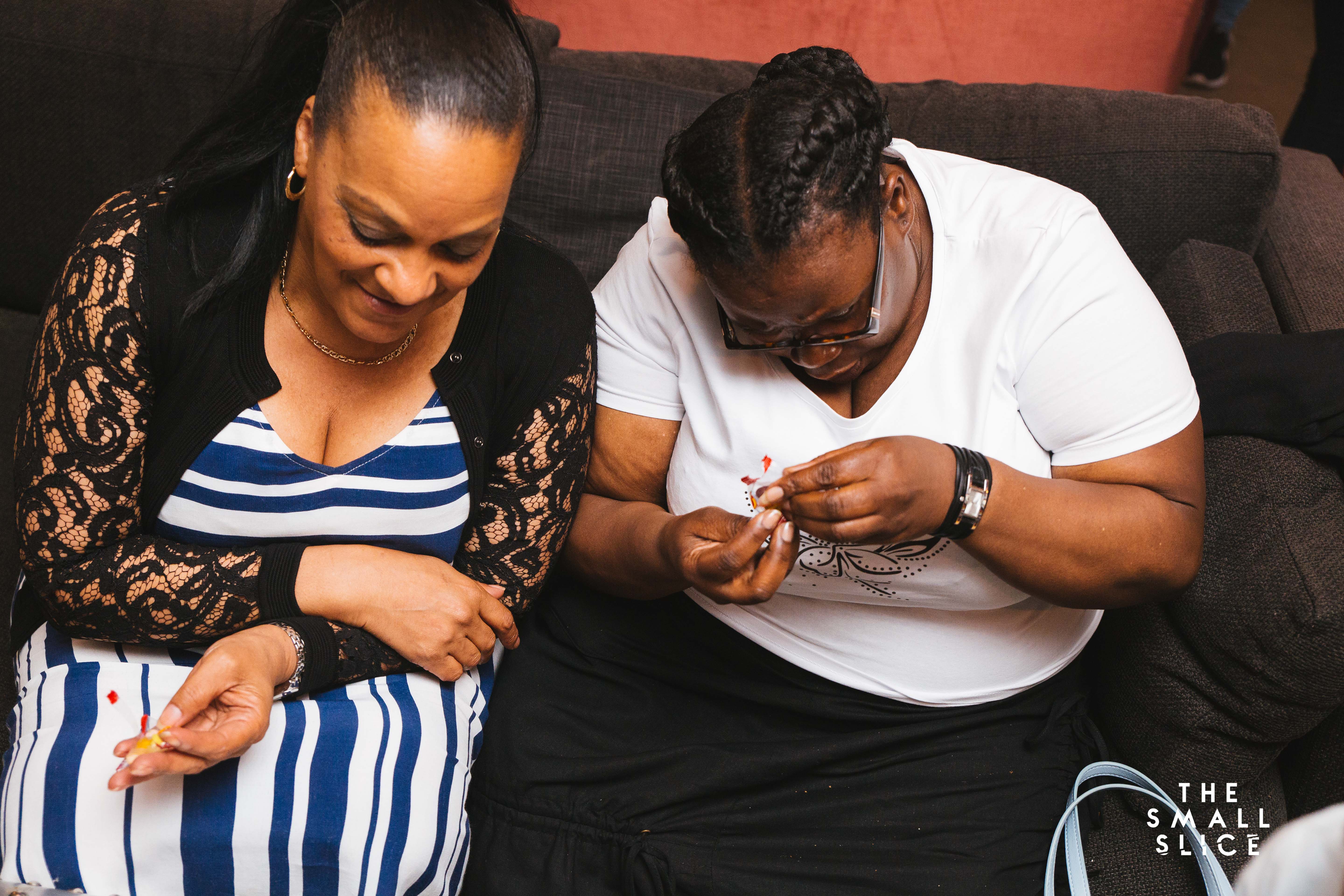 Coconut or spoilt milk? Tutti Frutti or stinky socks?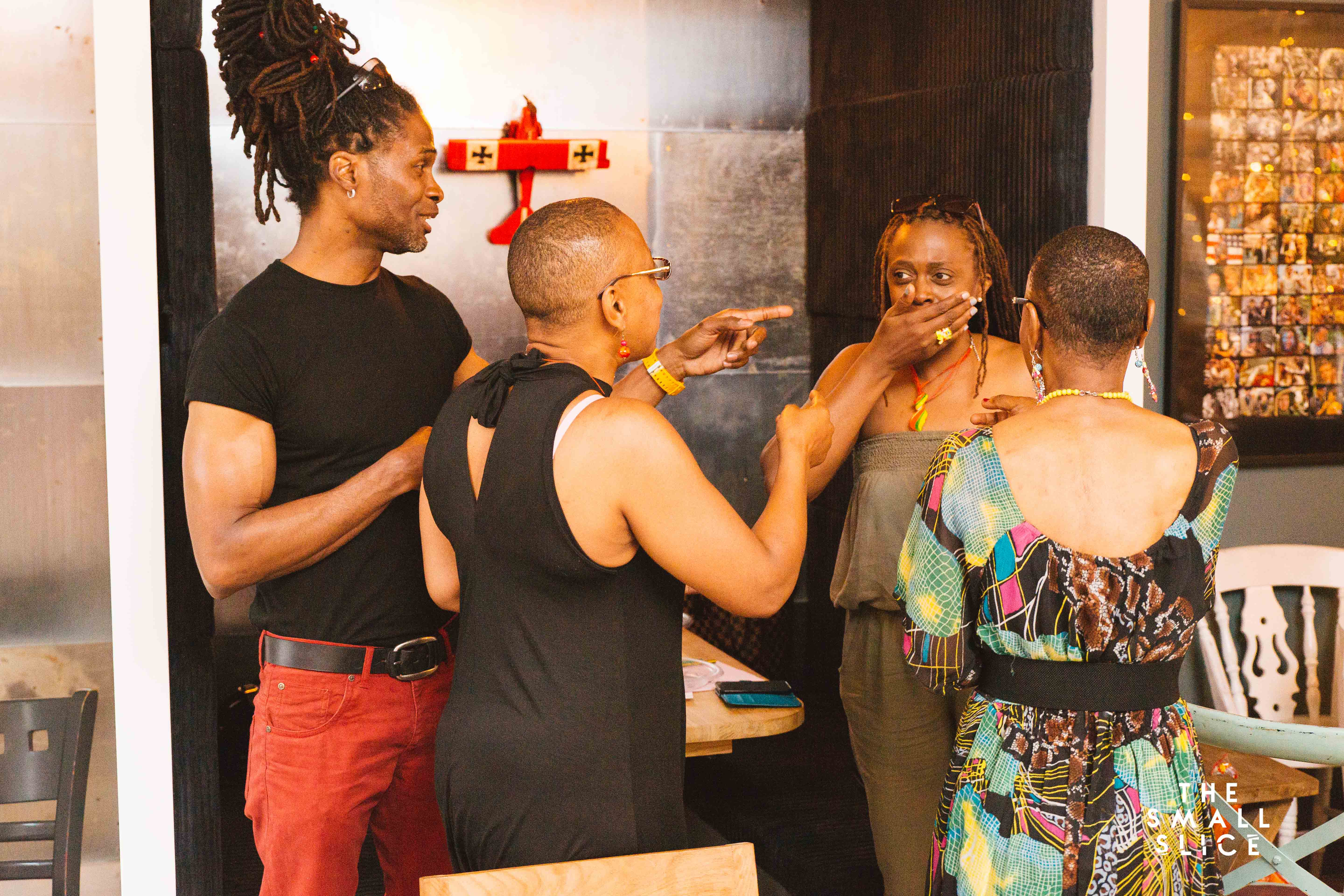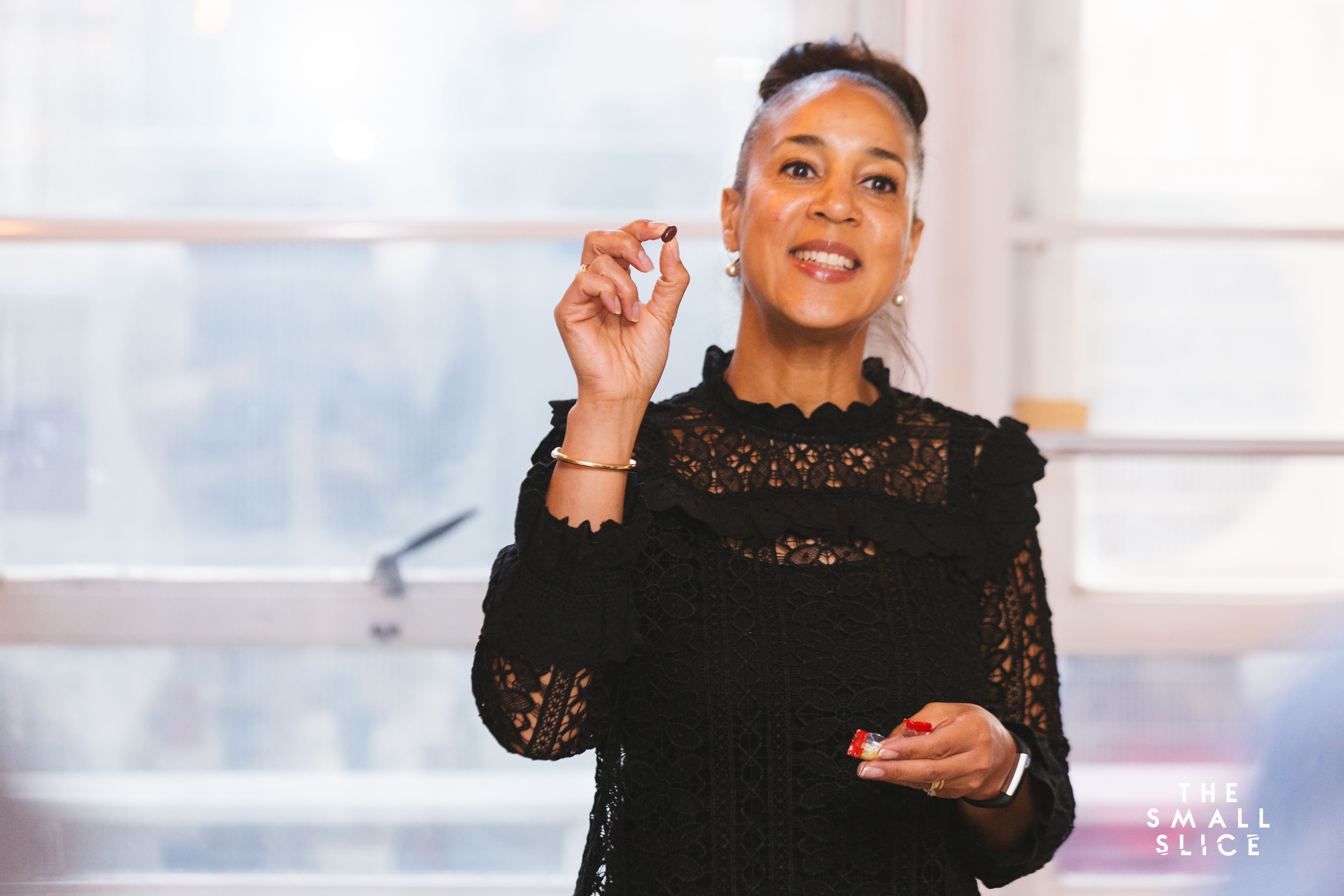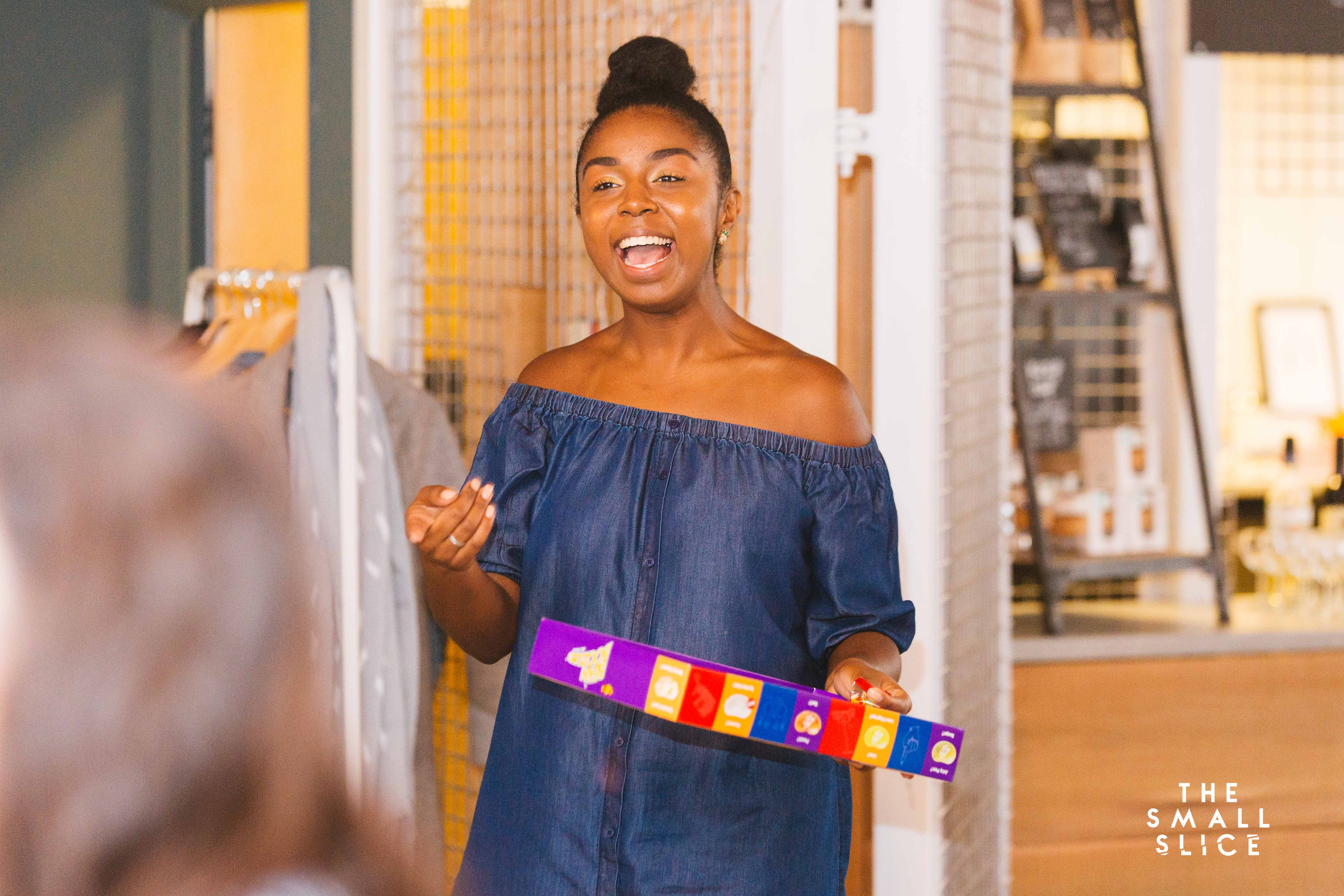 I wasn't entirely horrible to my guests and gave them the chance to cleanse their palettes soon after with a range of sweet treats.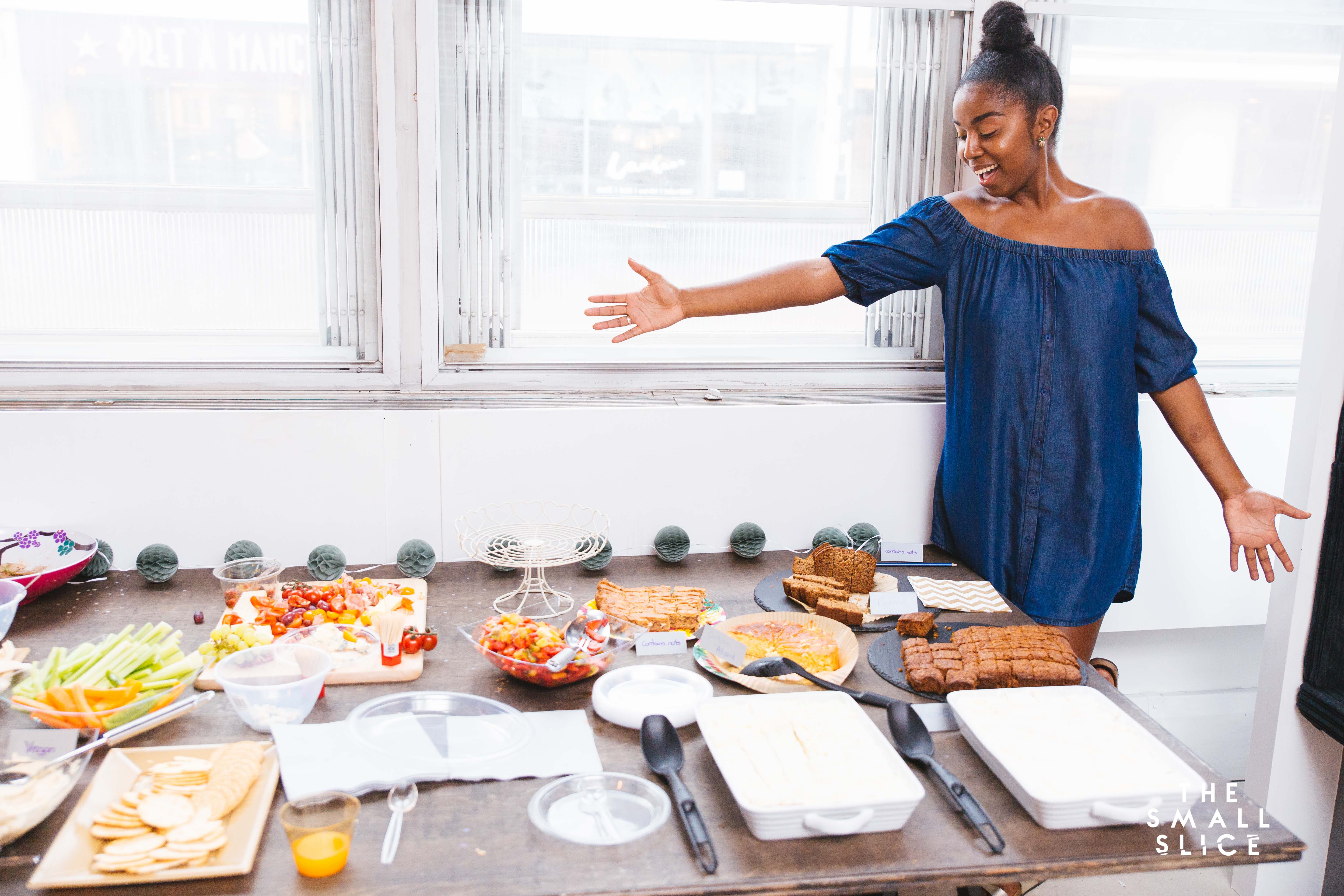 Lemon Semolina Cake (Ruby Tandoh)
Before brushing the drizzle over, I coated the cake a generous splash of Italian Limoncello!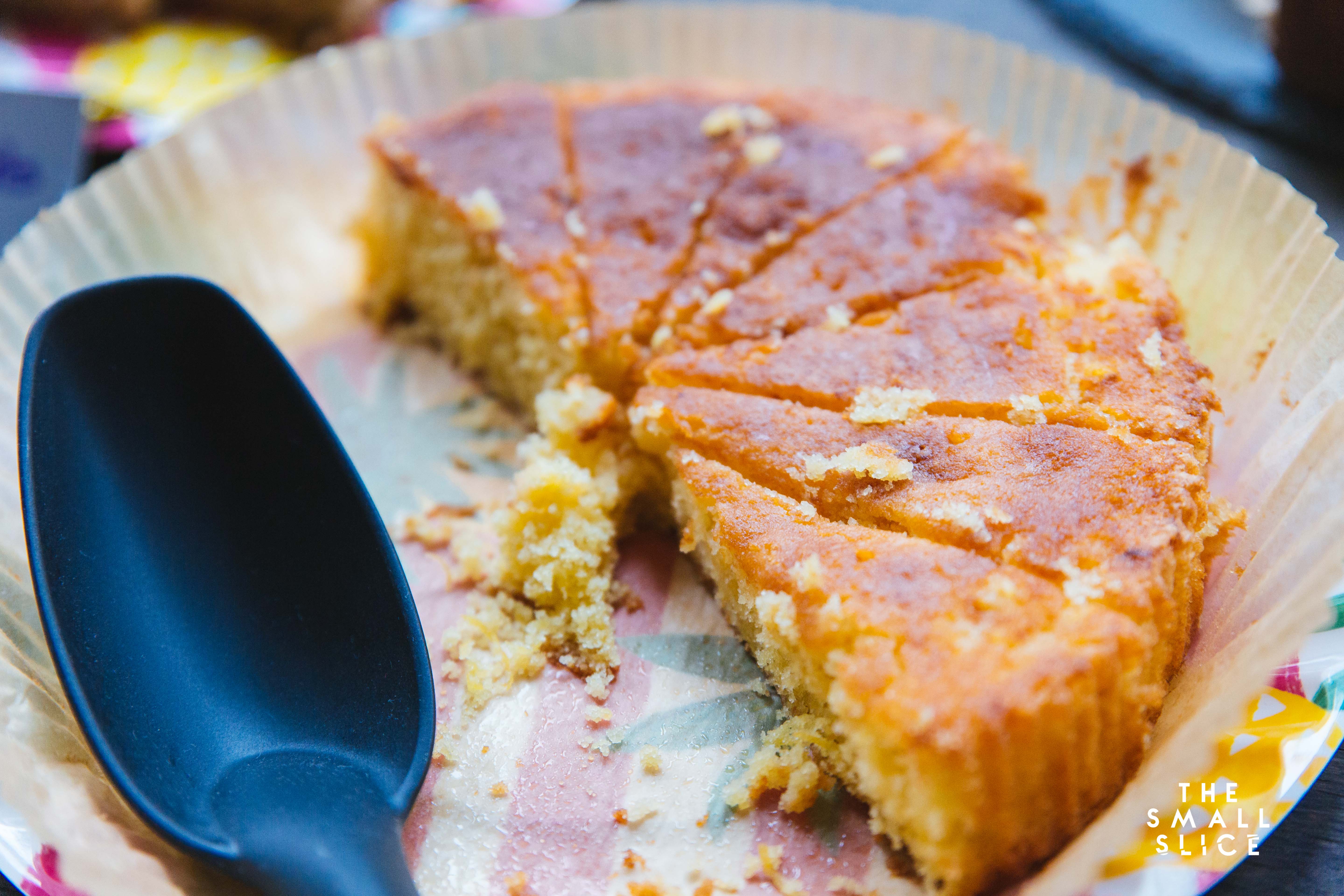 Banana Loaf – Hummingbird Bakery Cookbook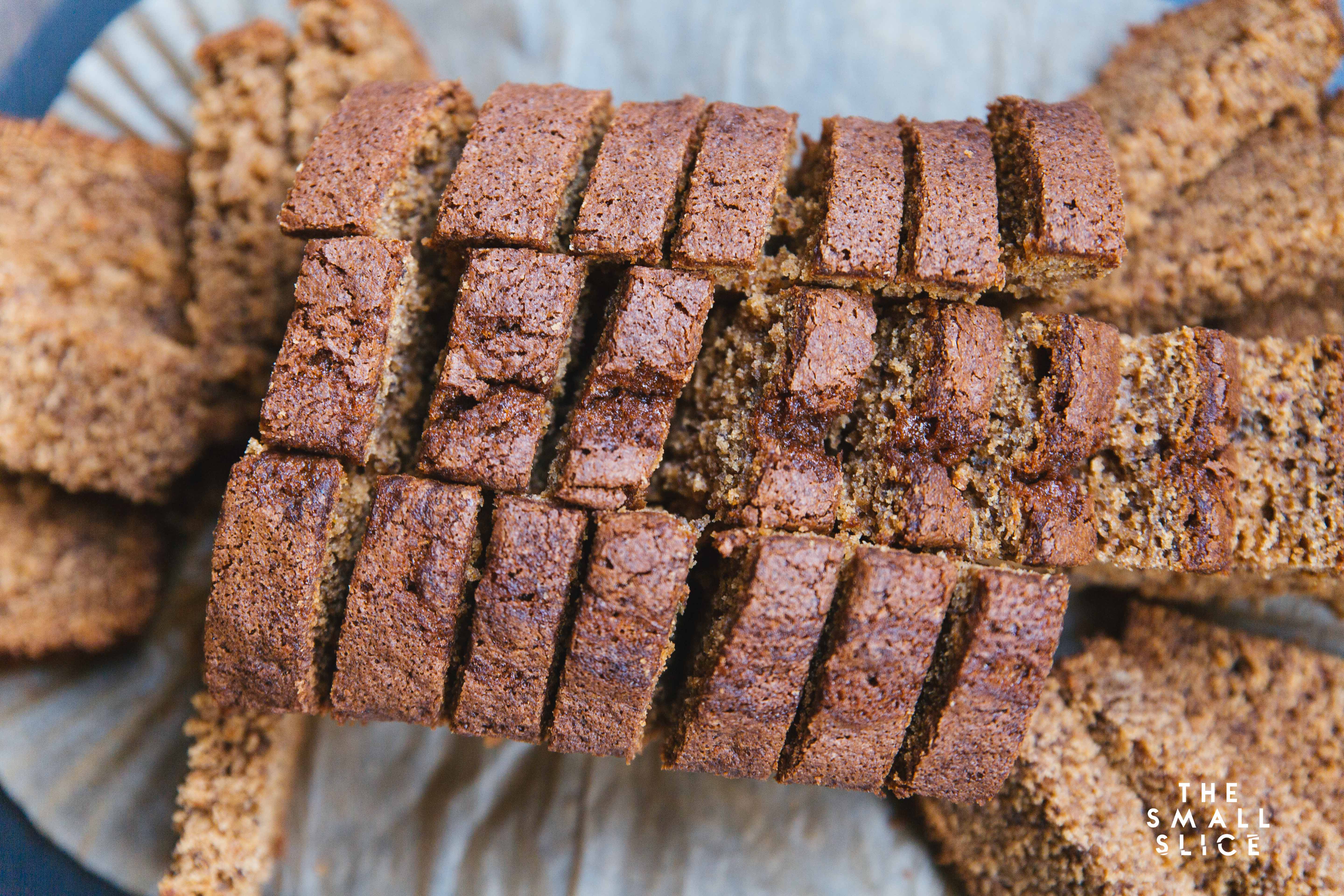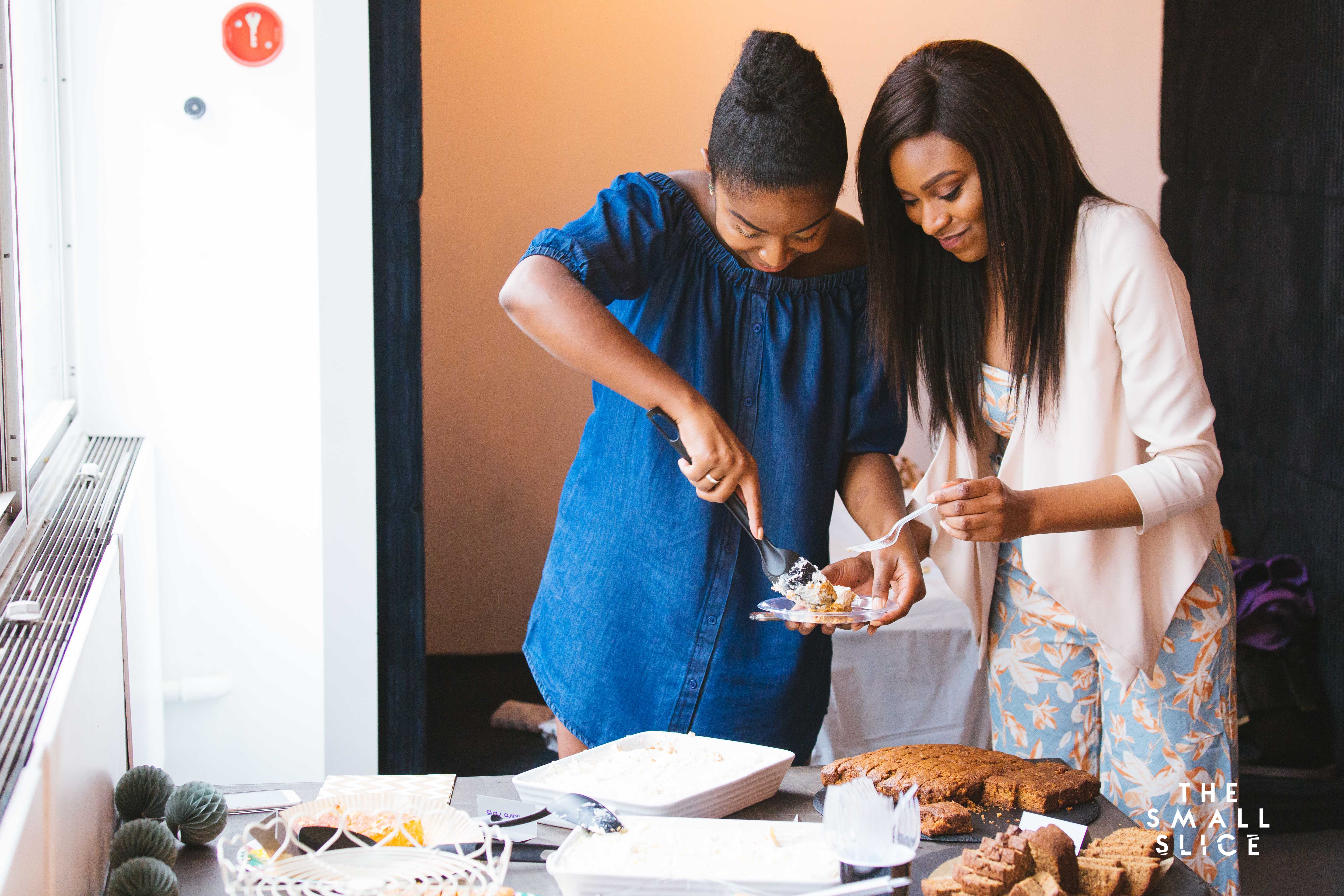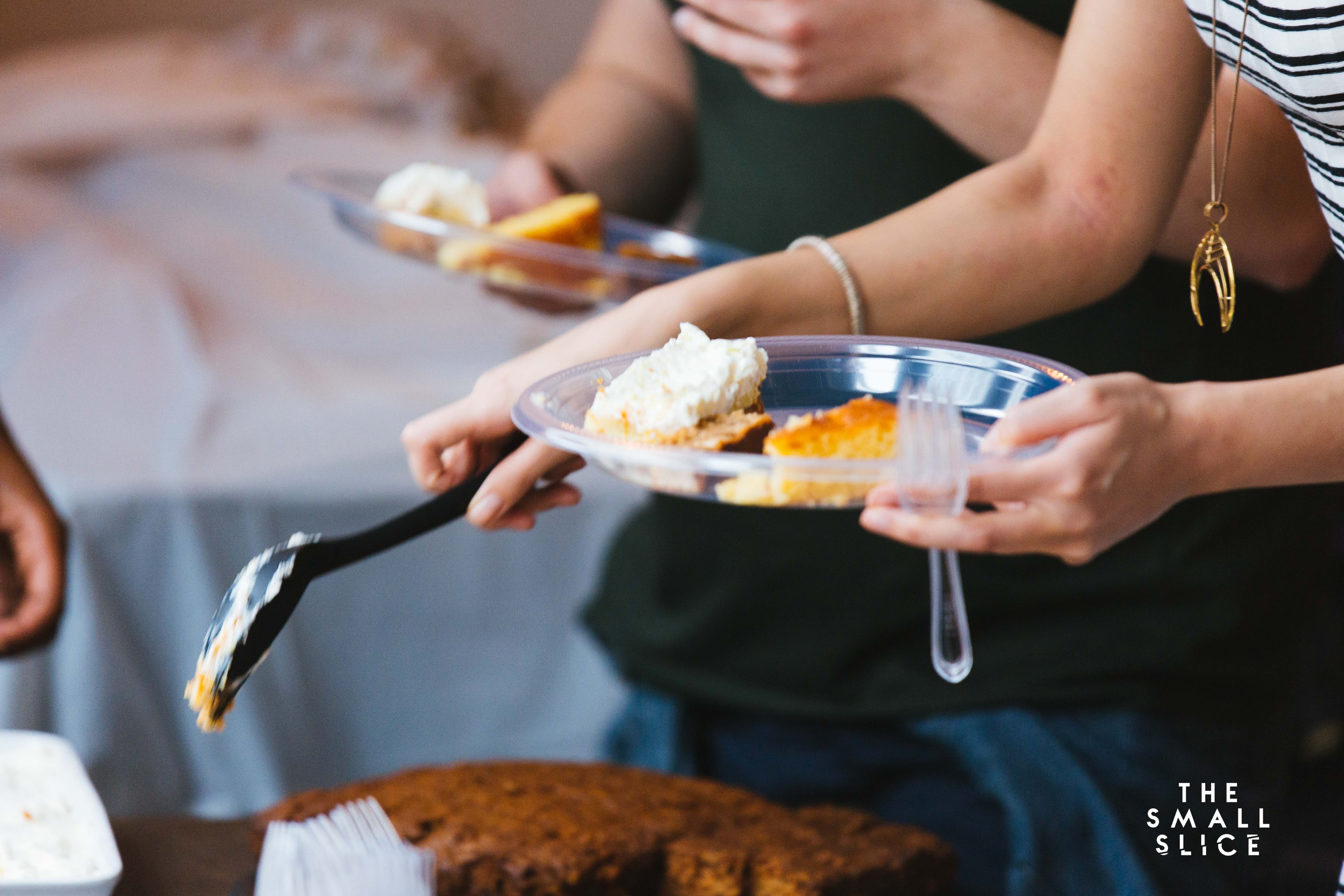 White Chocolate & Pecan Blondies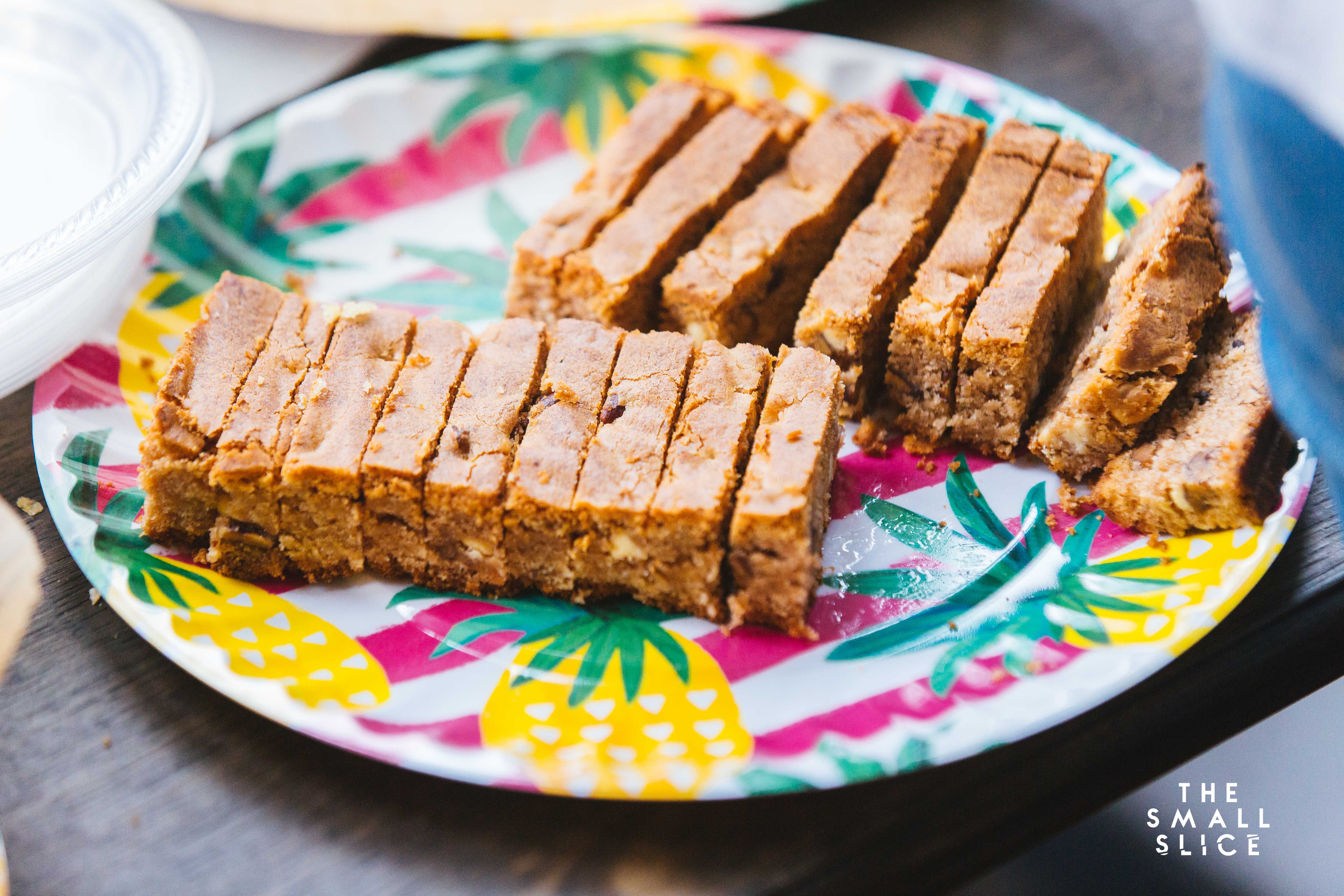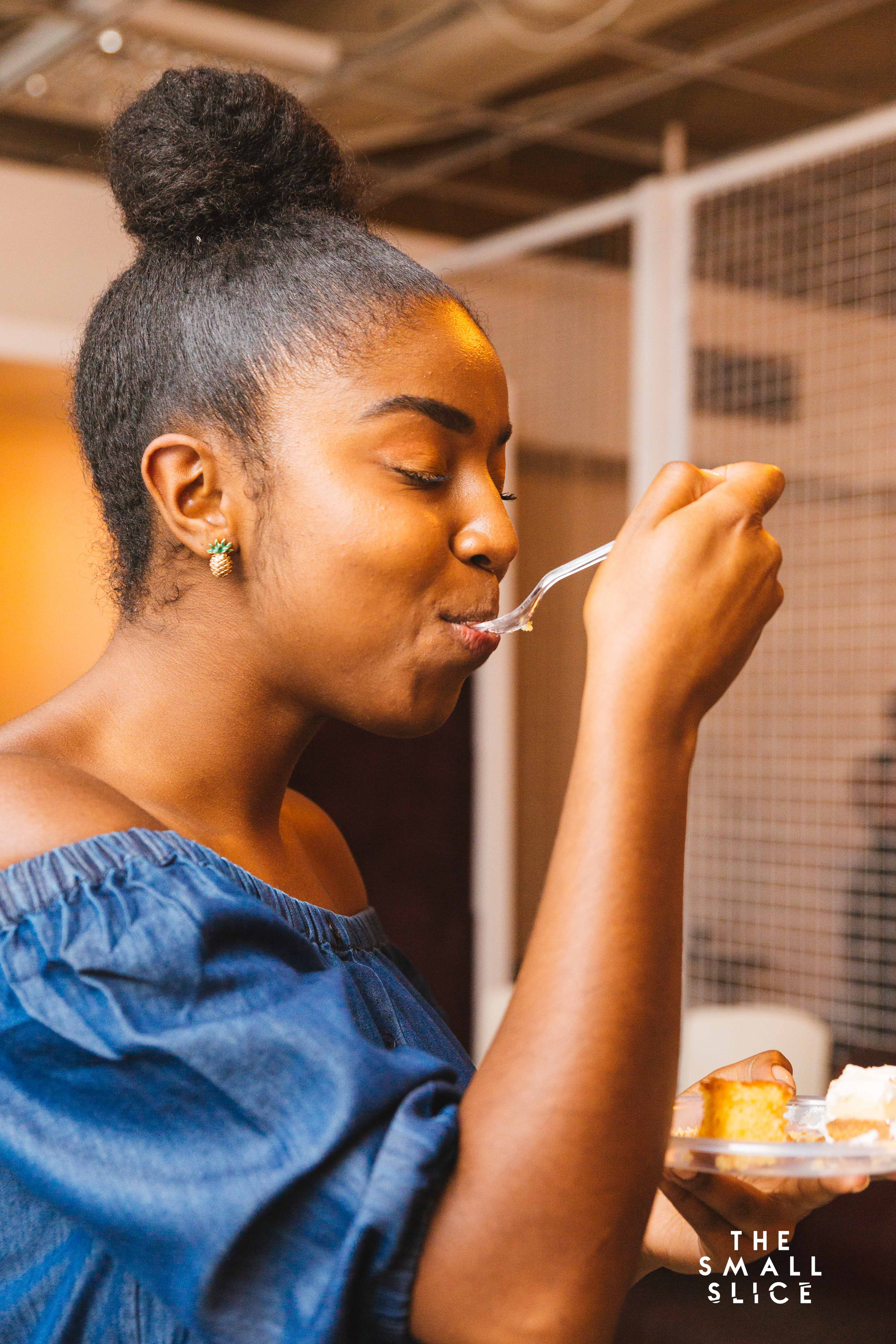 It was an exhausting few days of preparation, but the responses on the event were so positive, it was all worth it!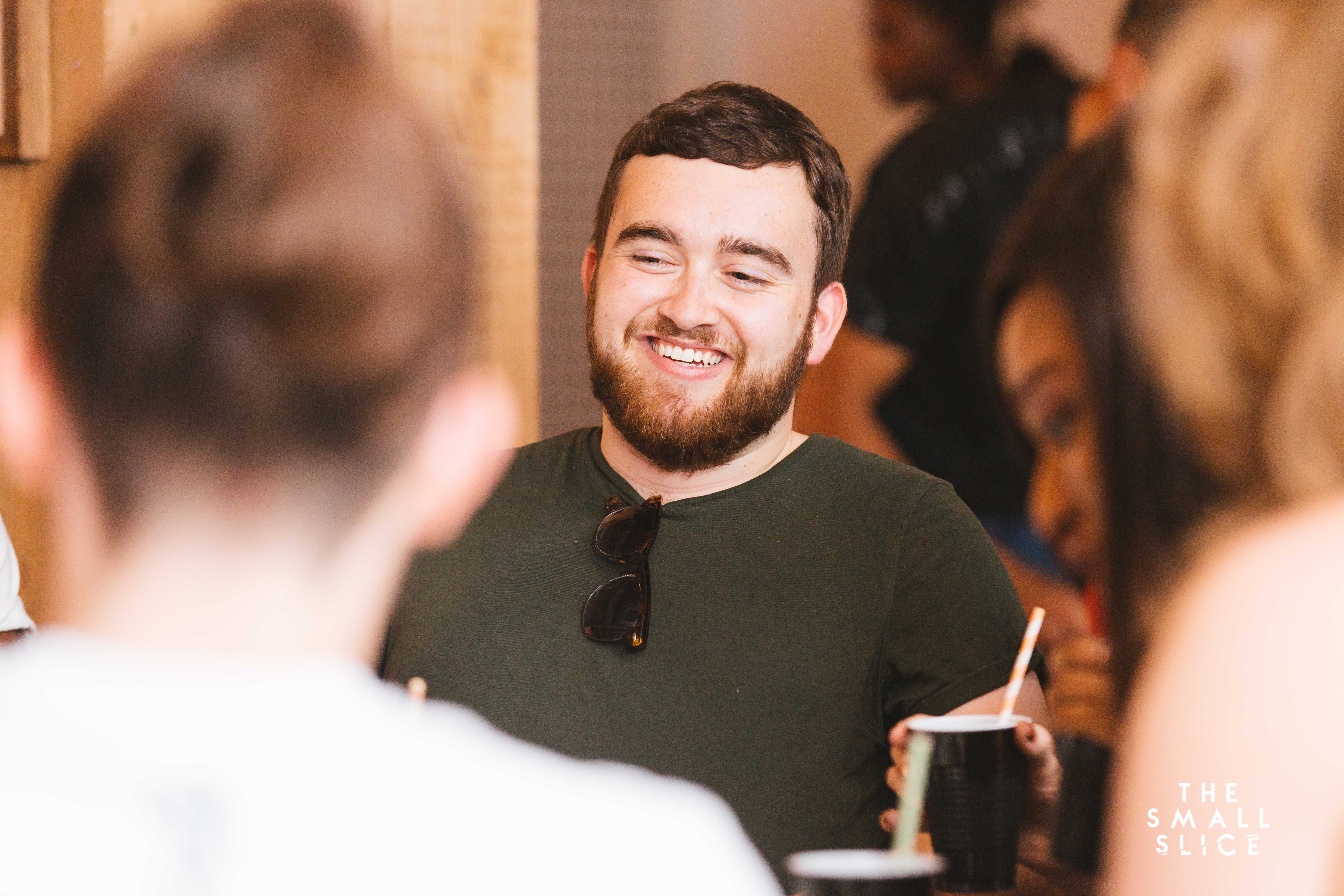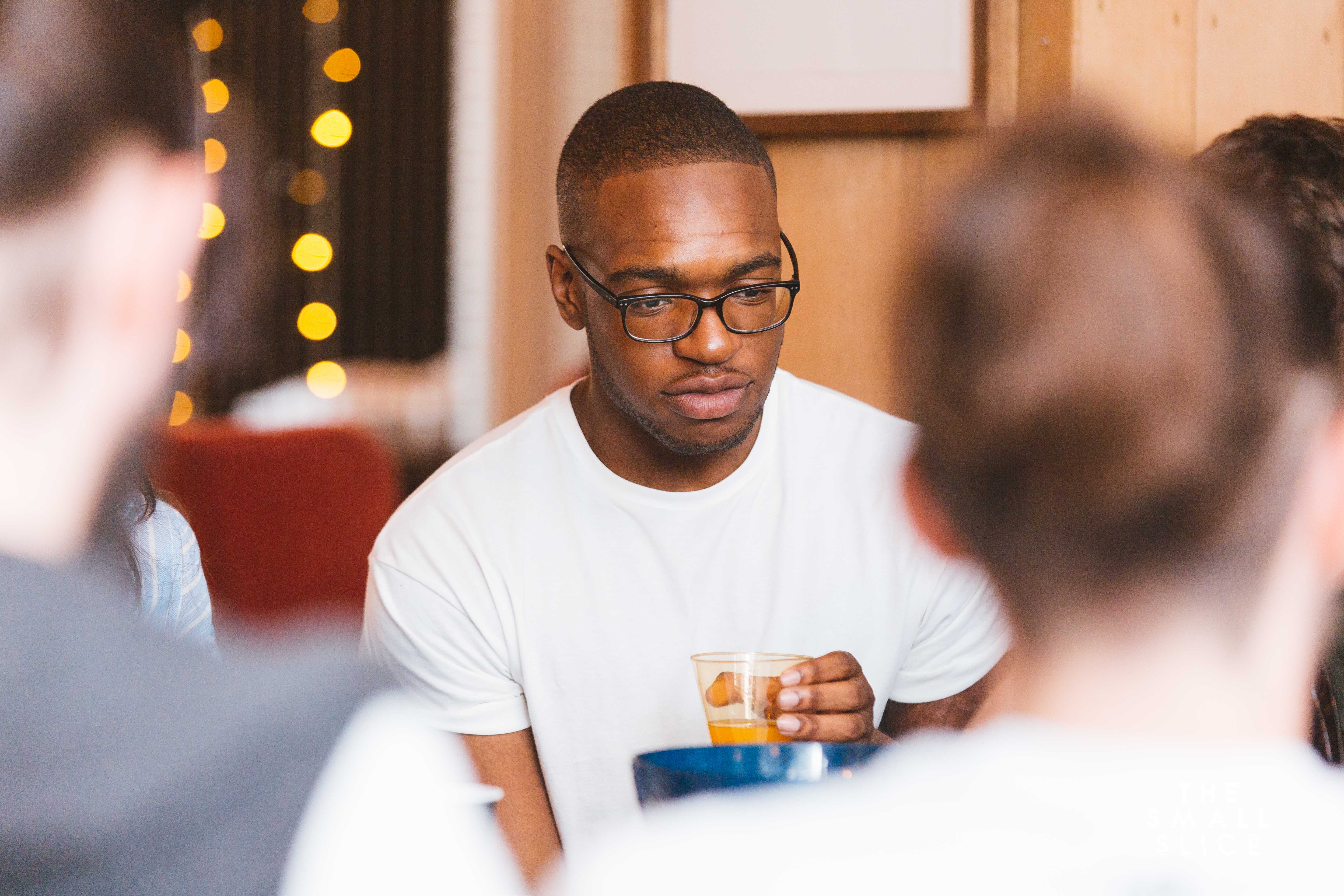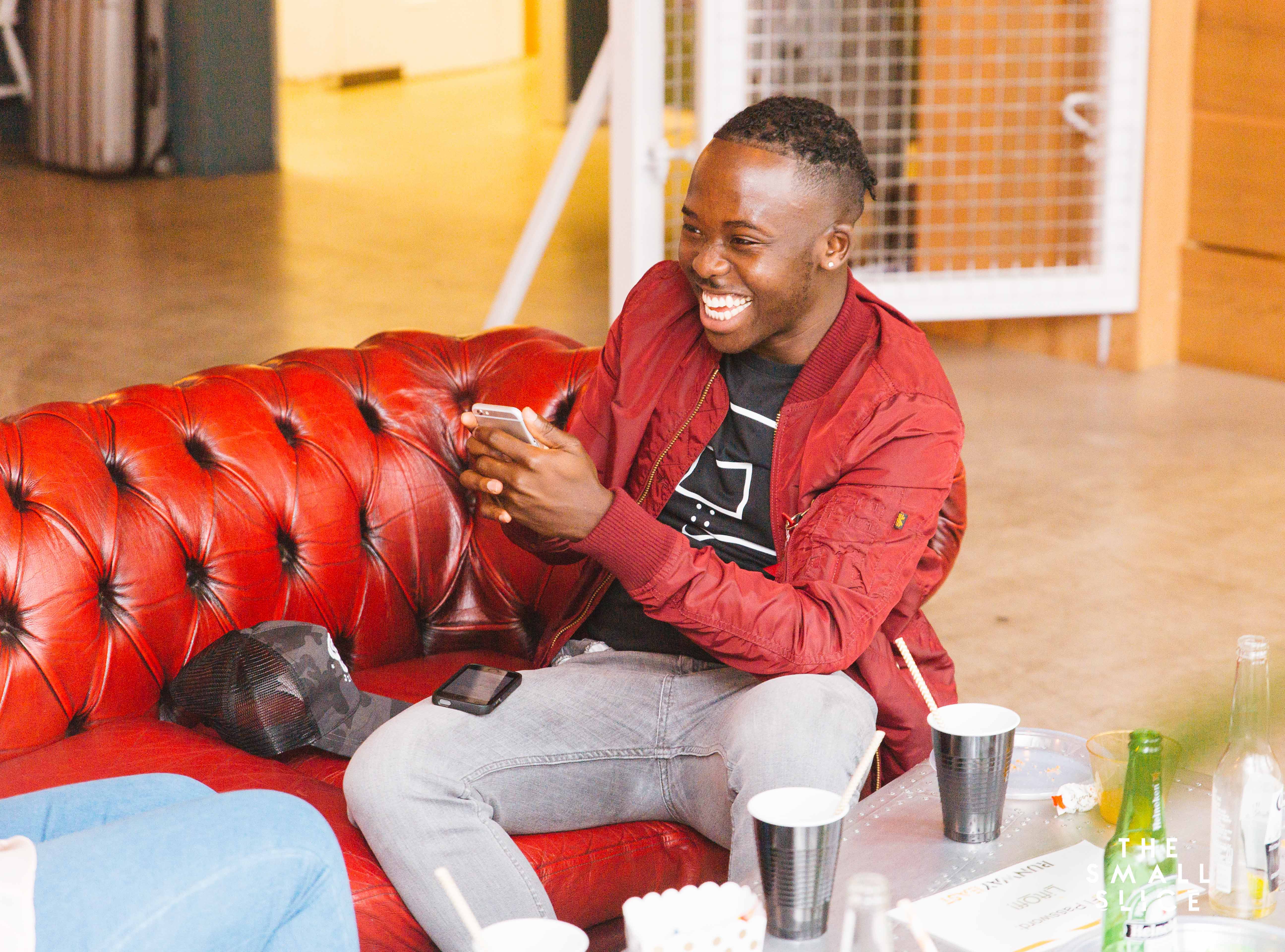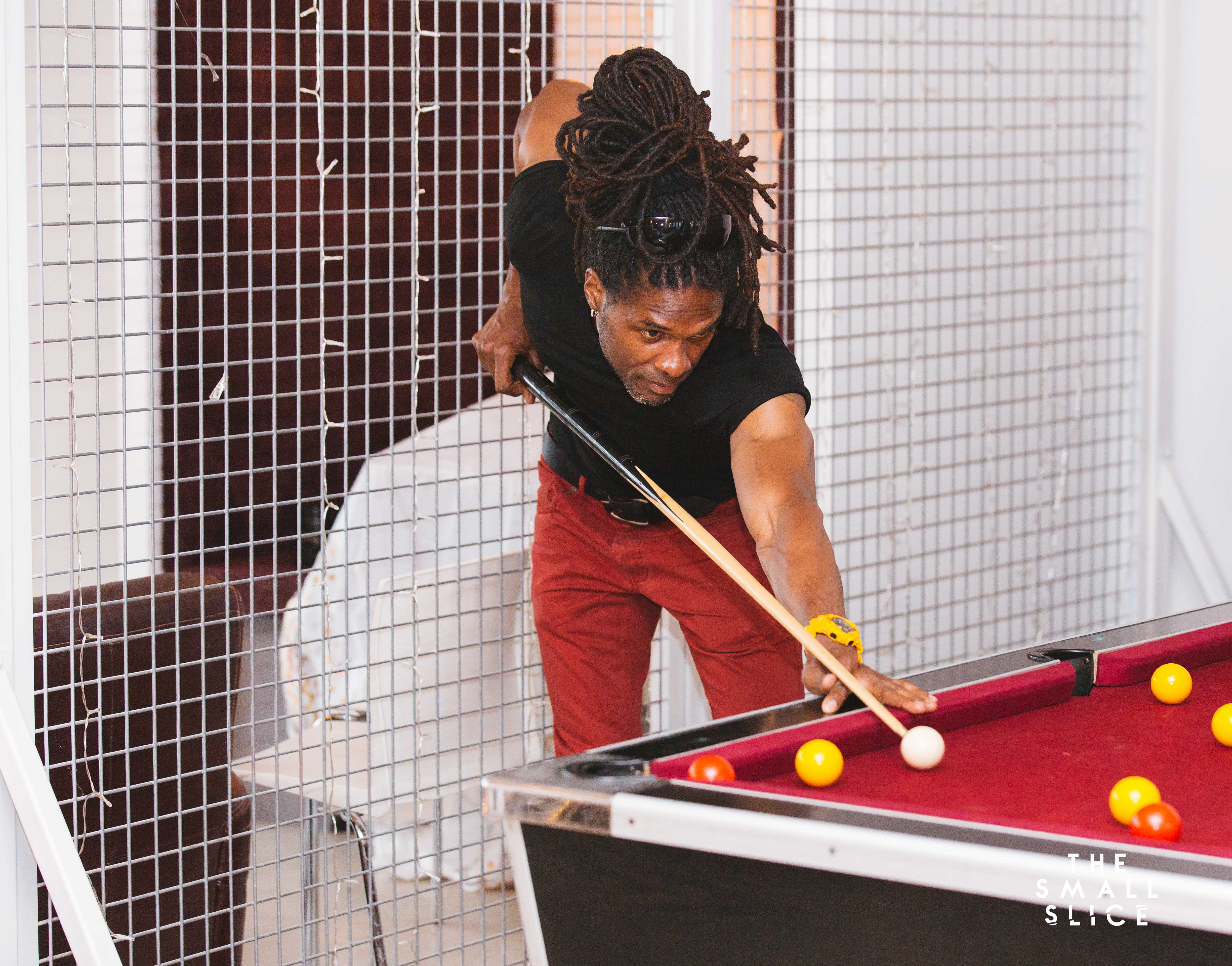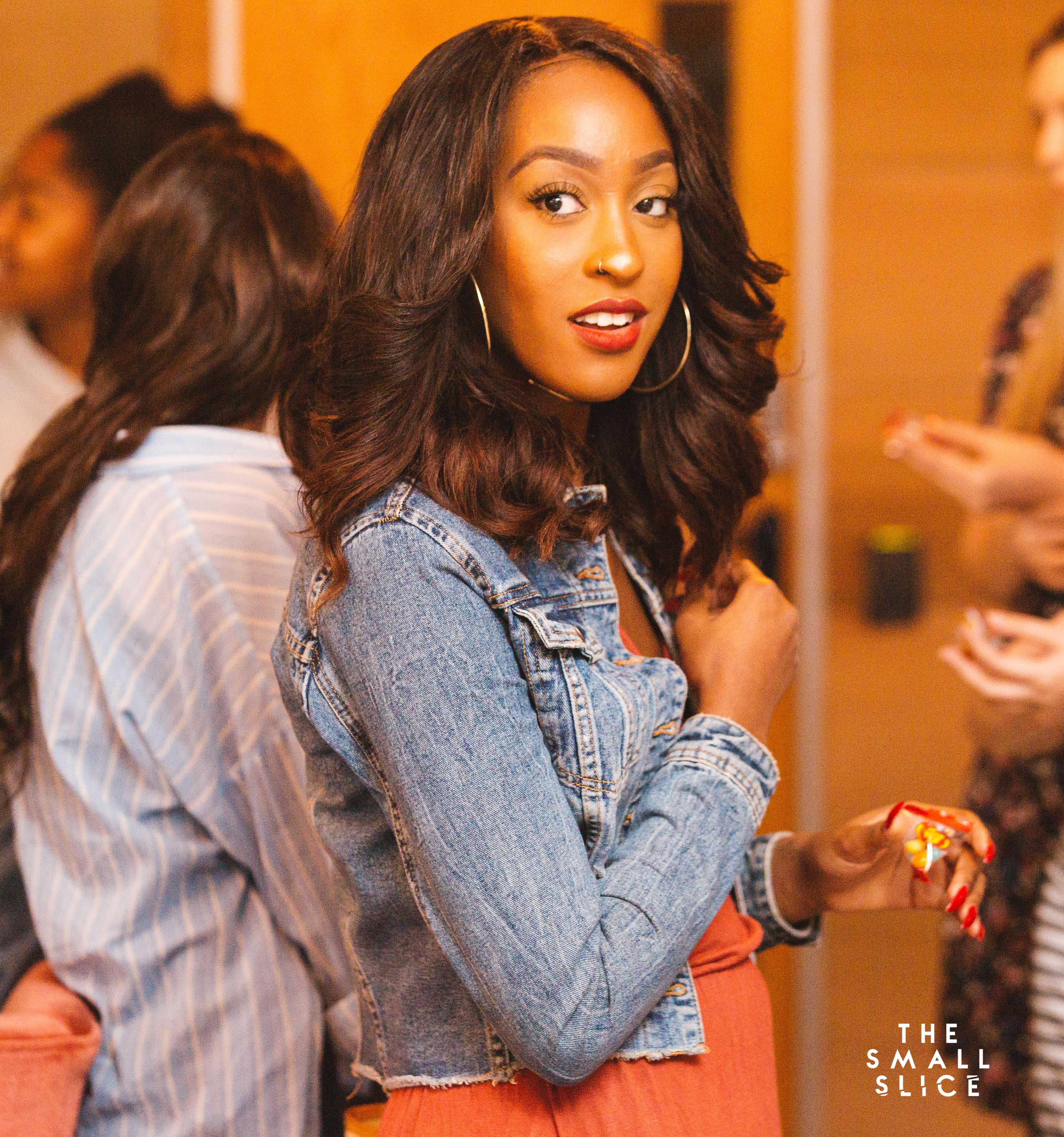 Thank you to all attendees and for everyone who supported me through this event. Mumma and Pops, I luhhhh you!
All photos in this blog post by Samuel Falusi. View the full album on The Small Slice's Facebook page.