I LOVE Stylist magazine. If you aren't familiar with Stylist, it's a free weekly womens magazine distributed at most central London tube stations. My commute to and from work passes through one of the busiest stations in the city, which is probably why I can rarely get my hands on a copy there. I've missed many editions, but one thing I could not miss was Stylist's annual event, Stylist Live!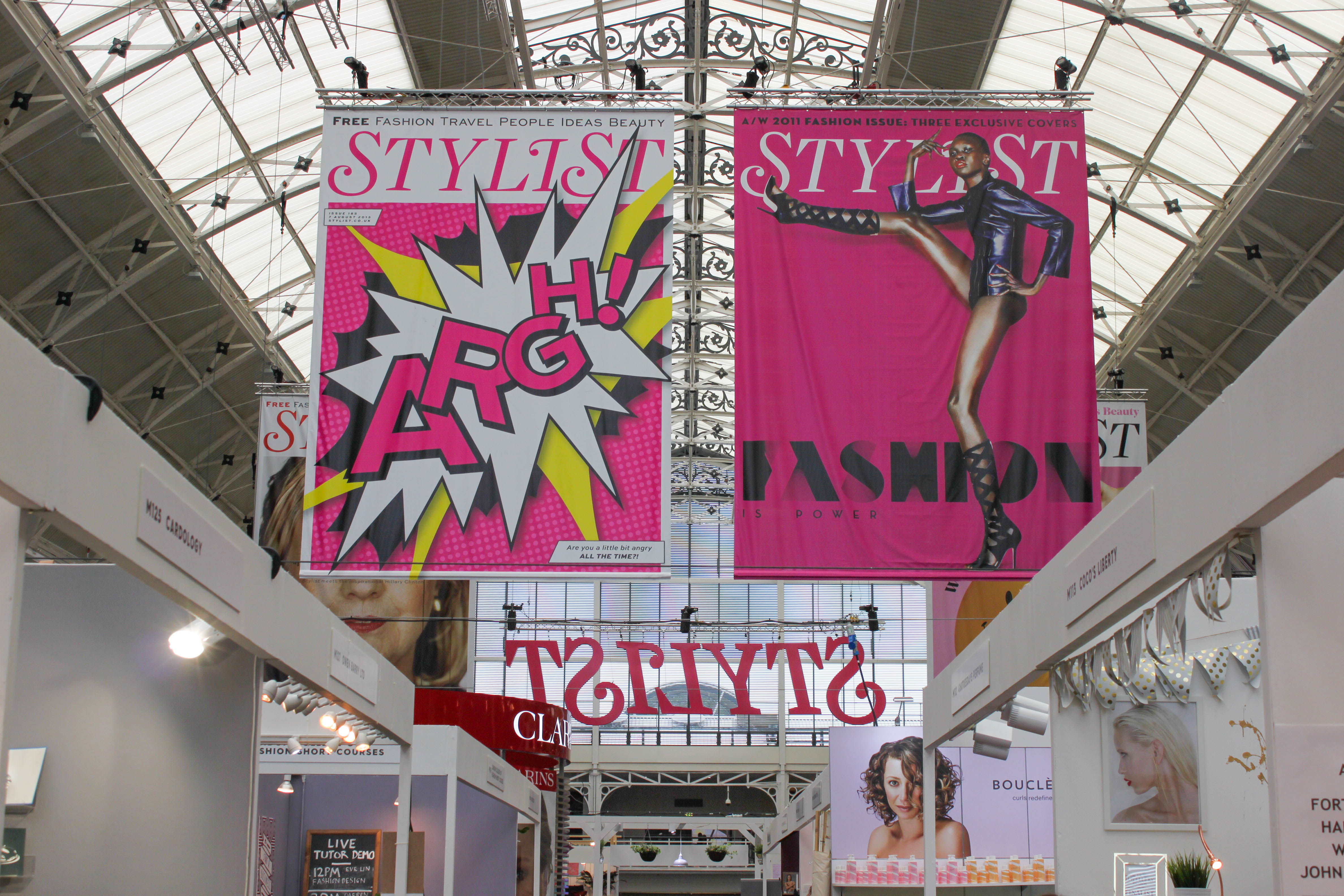 Stylist Live was held at the Business Design Centre in Islington across 3 days. I bought an early bird ticket a few months ago for the Saturday.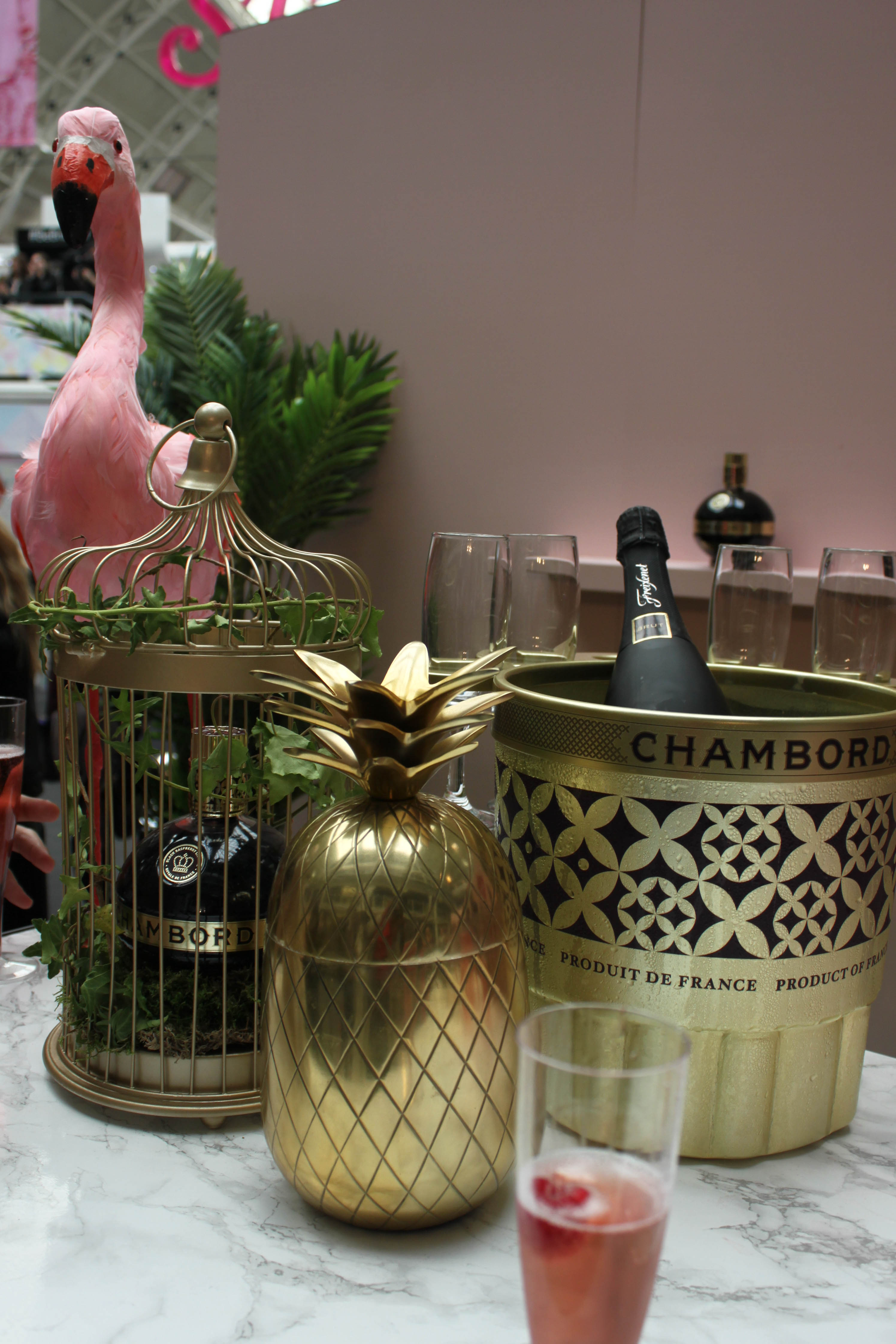 The event was sponsored by Chambord which meant complimentary bubbles on arrival. Once I was sufficiently quenched, I made my way up to the catwalk space to take my seat… ON THE FRONT ROW.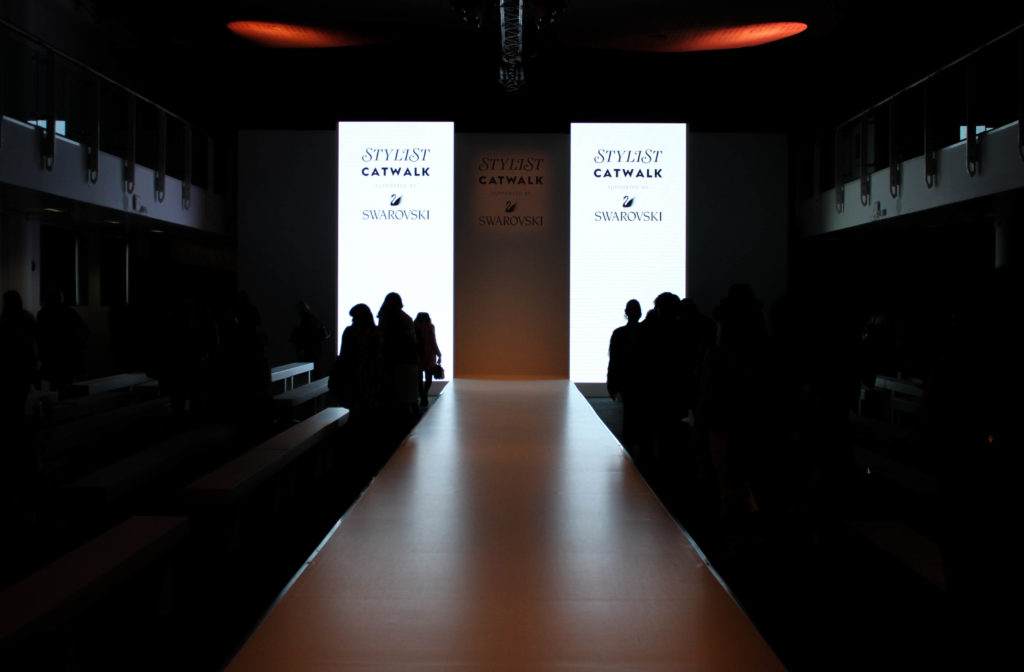 I still can't believe my luck! My first ever catwalk show and I had the best seat in the house.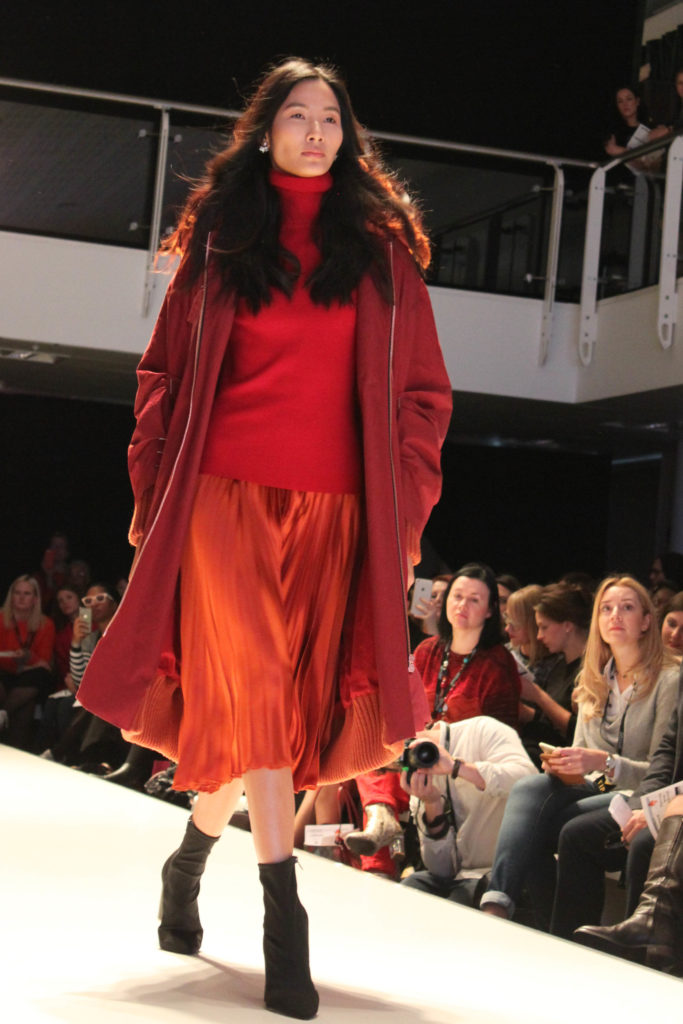 Stylist's fashion team are luckier than most and probably sit front row on numerous fashion shows every year. With their wealth of knowledge and experience, they assembled all the best looks and trends of the season from sporty chic to intergalactic shimmer!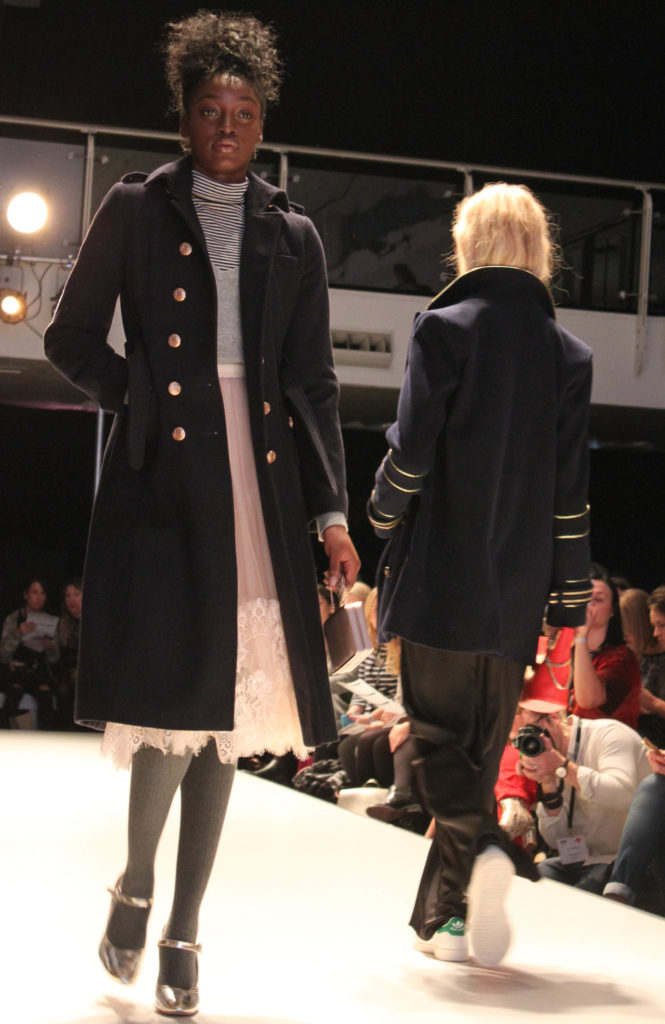 Navy coats are all the rage this season. You heard it here first.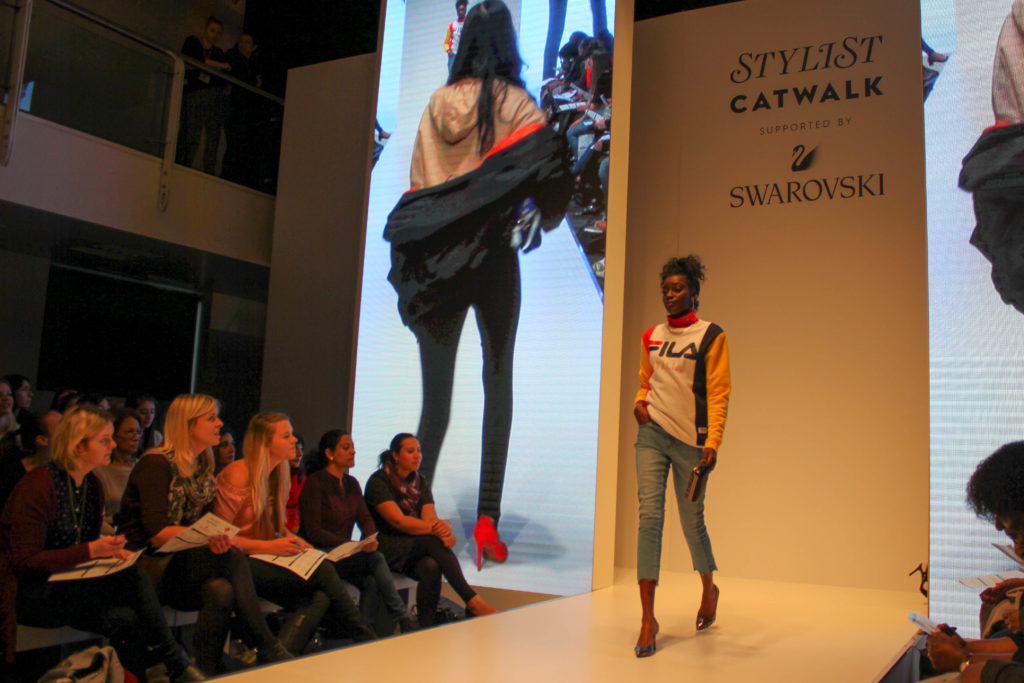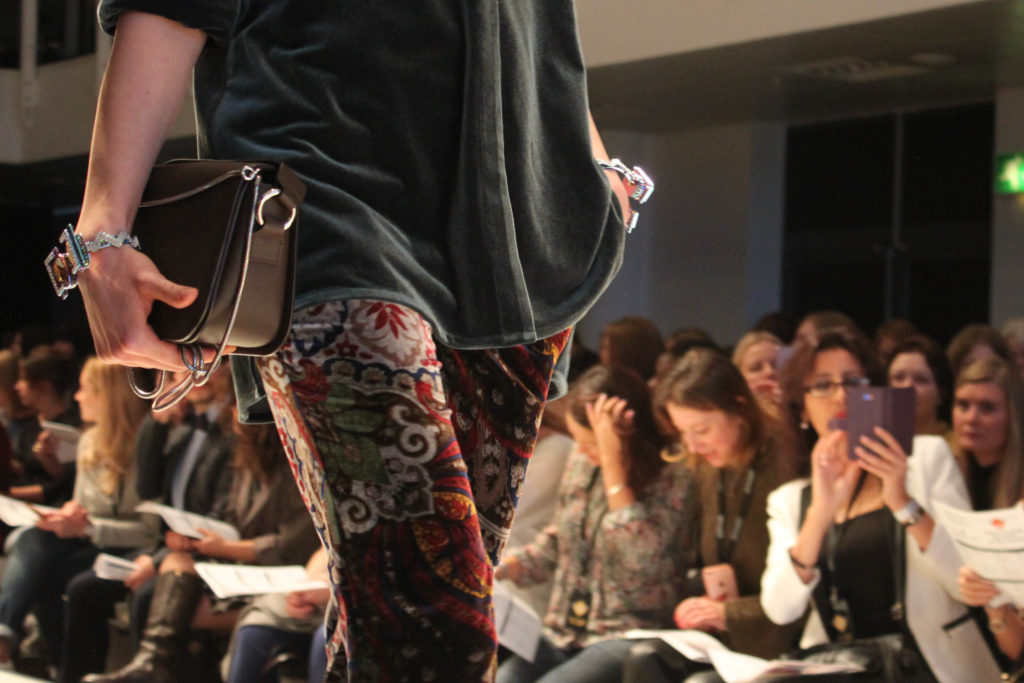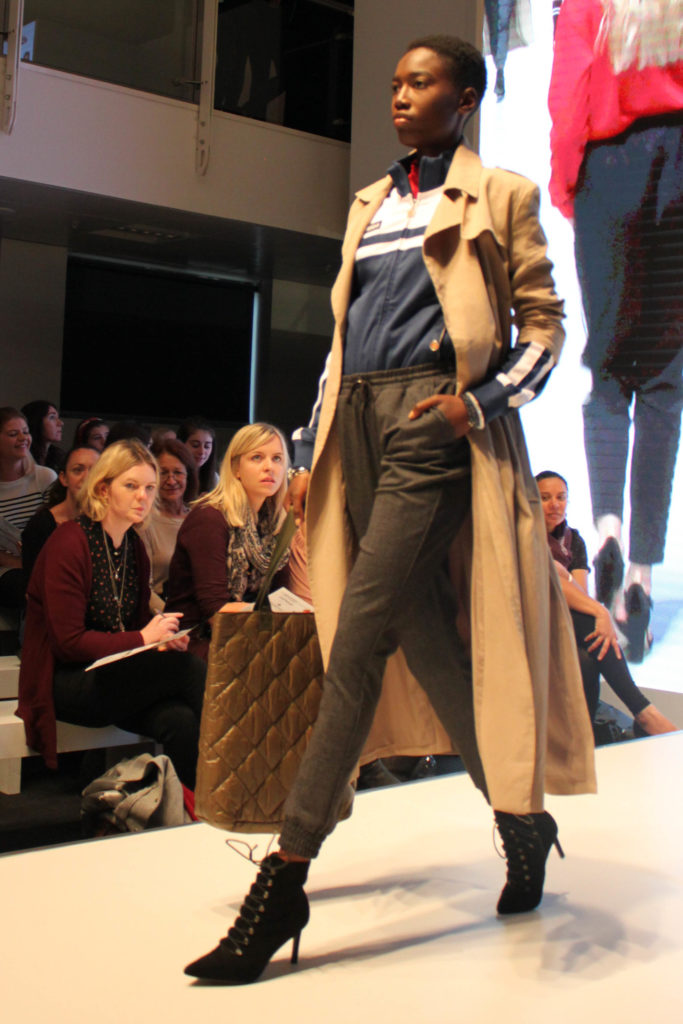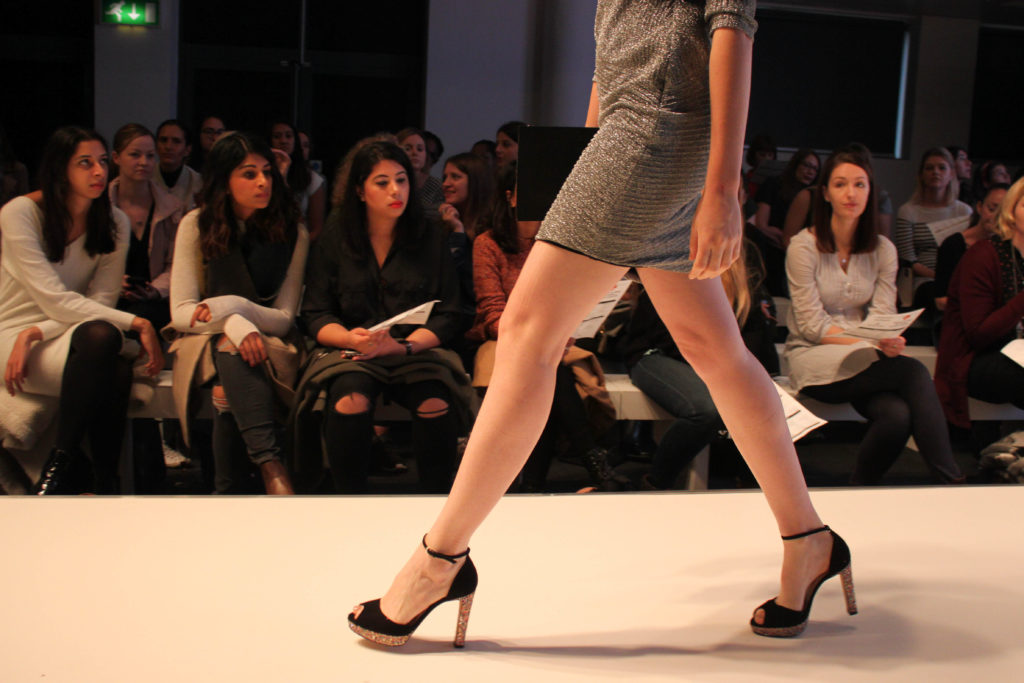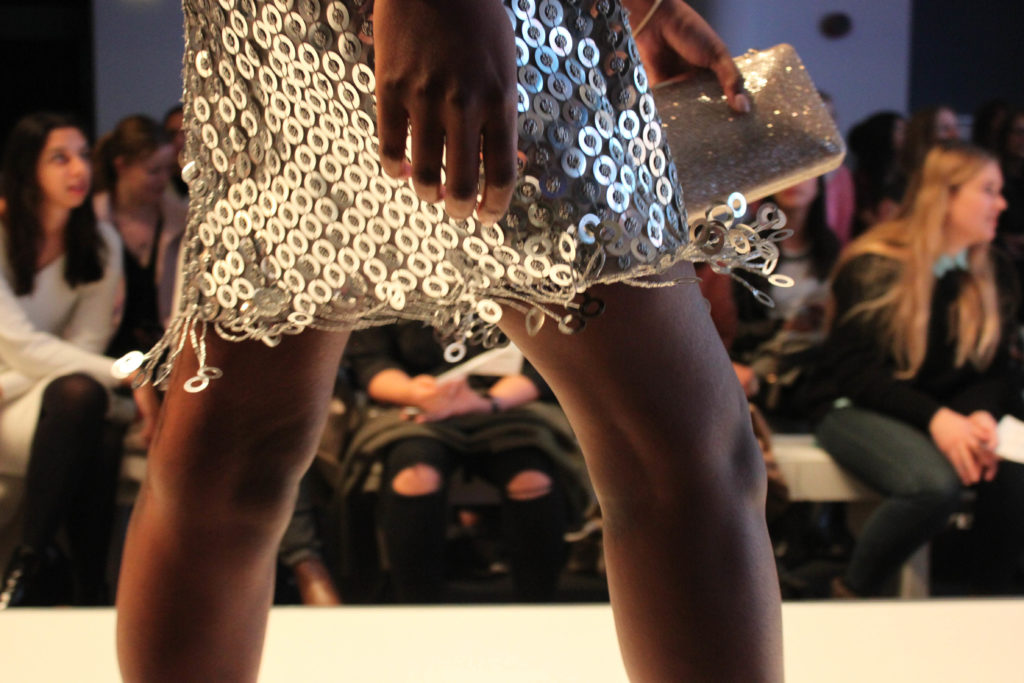 Major Christmas party dress goals!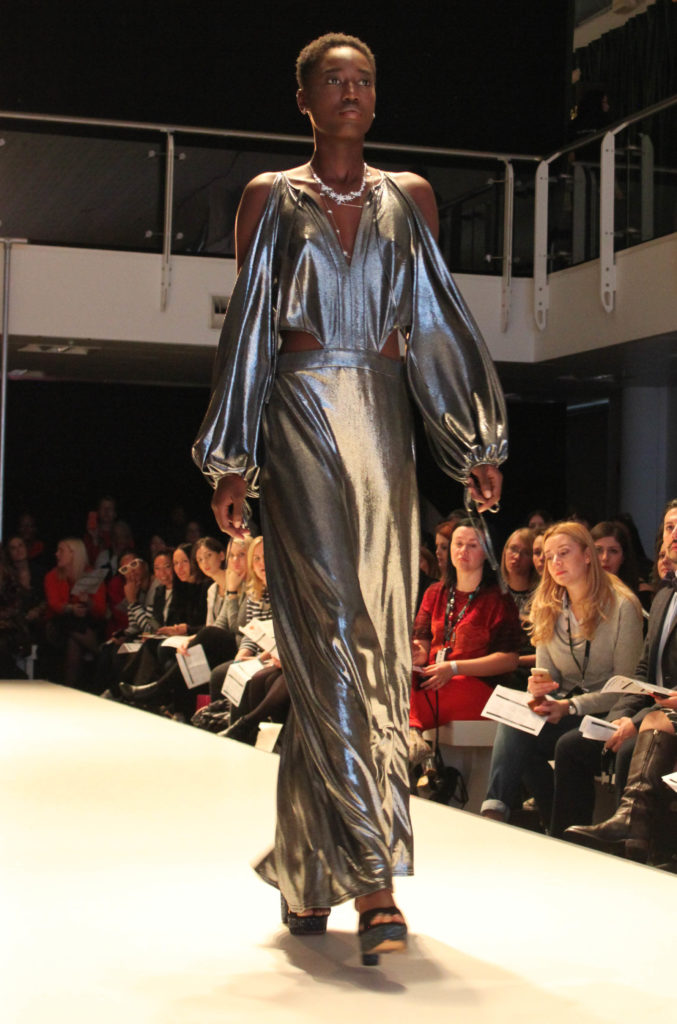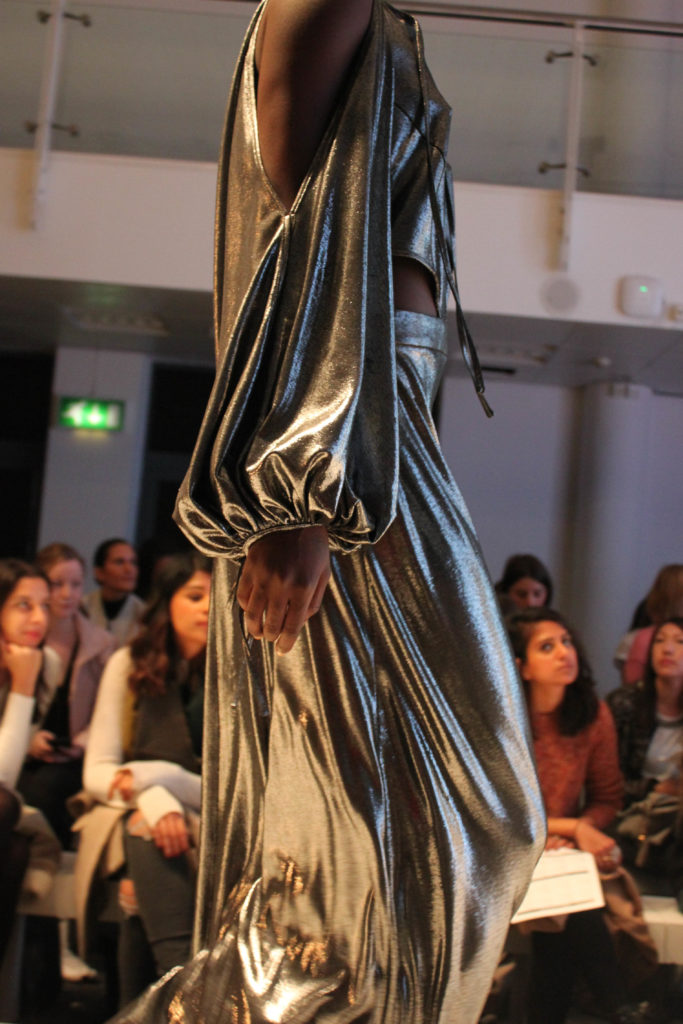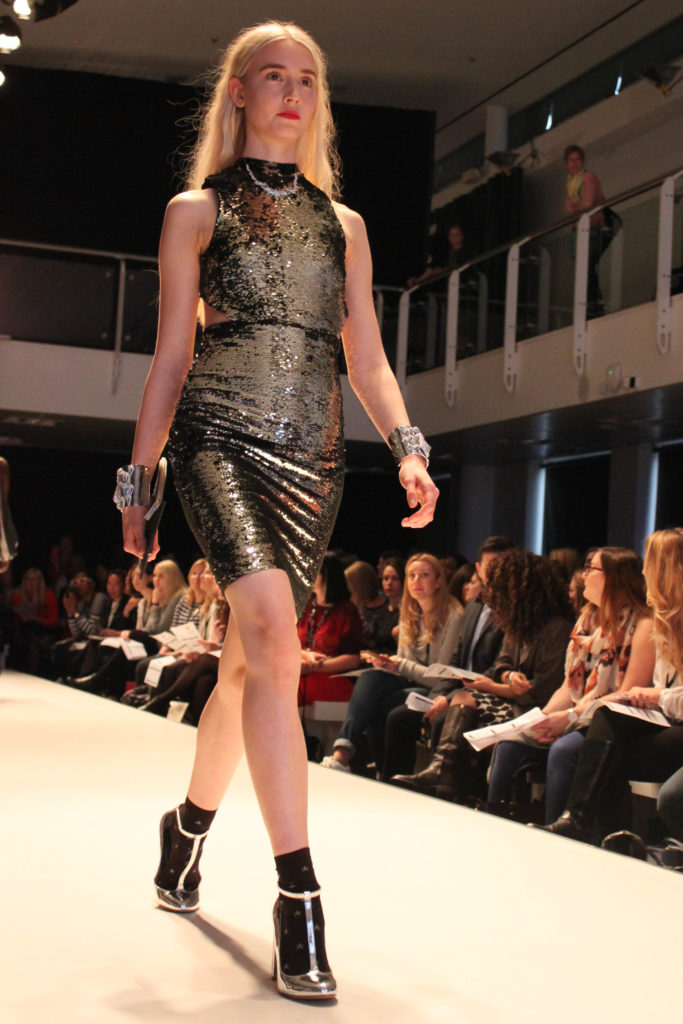 Amazing walk ladies!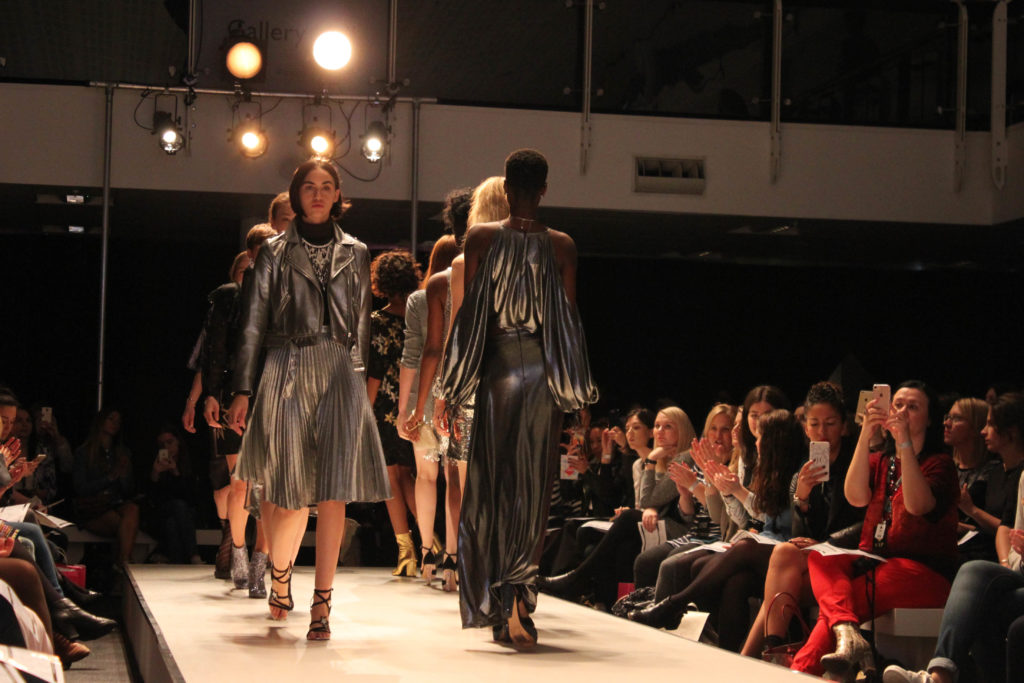 After the show, I went for a little wander.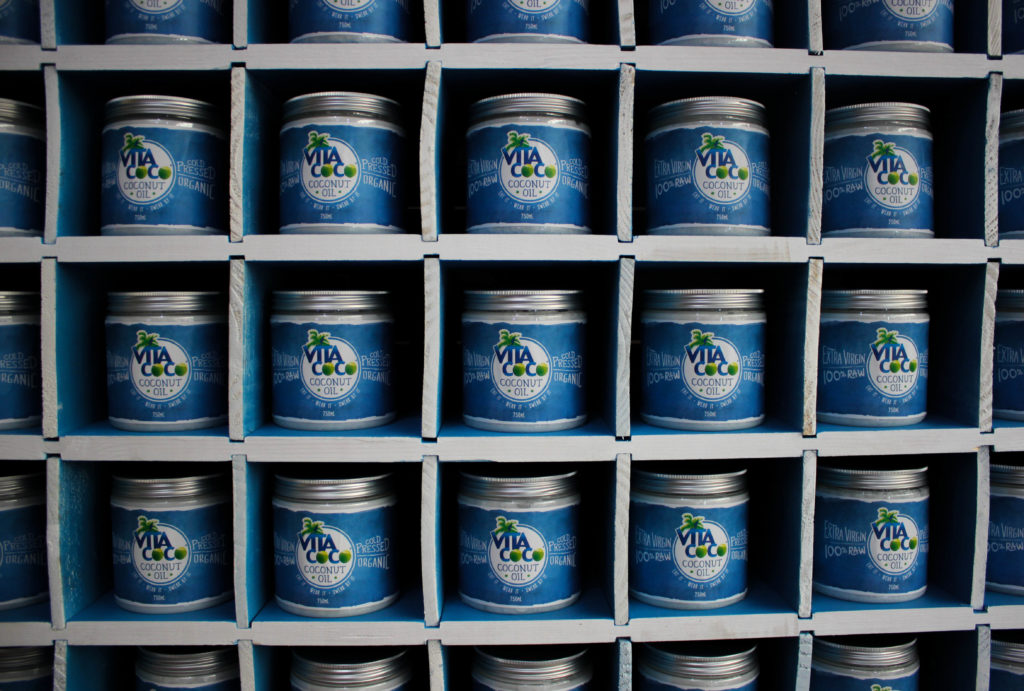 There was a lot happening. I took a whizz through the notonthehightstreet stall to pick up my Christmas catalogue – all the best personalised gifts – and checked for any freebies at the Vita Coco stand, before making my way to one of many talks hosted by Stylist Editor-in-Chief Lisa Smosarski.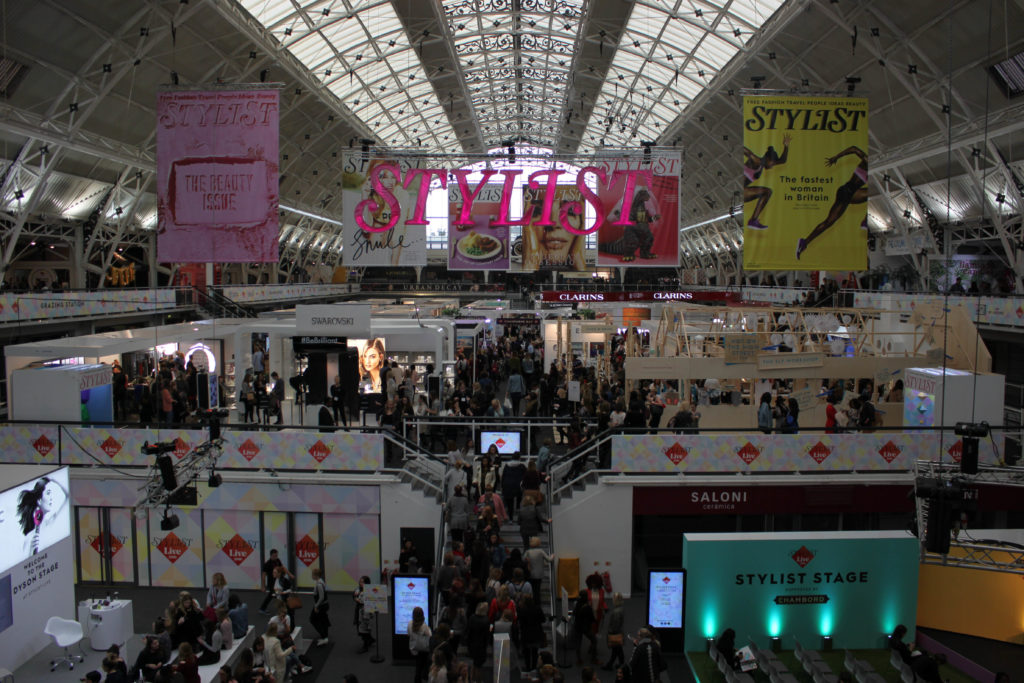 Lucy Mangan. Outspoken Feminist, living legend, and the author to the first column I flick to in Stylist each week. Lucy's column, 'There, I've Said It', is honest and hilariously ruthless. Although she was talking with Lisa about her top 5 desert island books, ahead of her upcoming book on her childhood favourites, the talk was witty and full of the character I'm used to in her writing.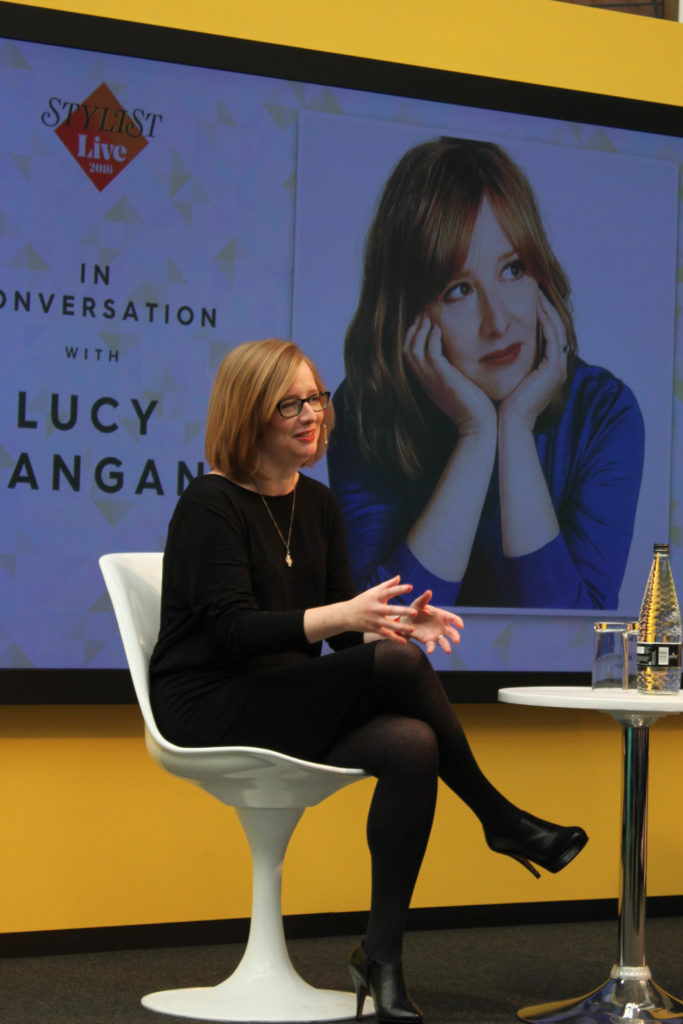 On to the best stuff, the edible stuff.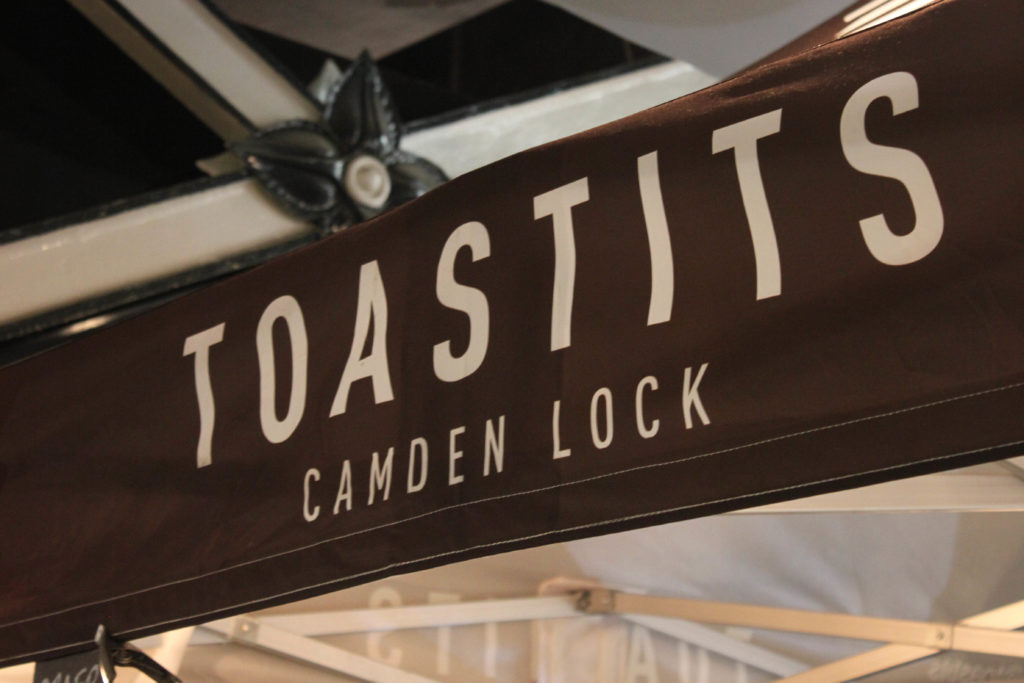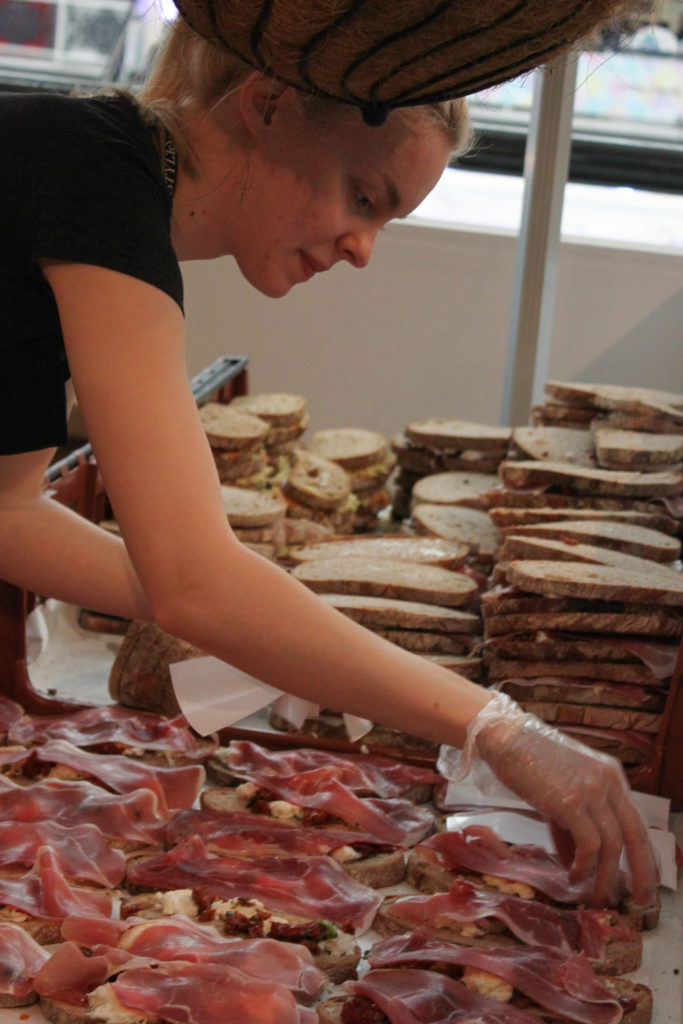 There was something for everyone. Toasted sandwiches, Greek salads, macaroni cheese, crepes… The lot!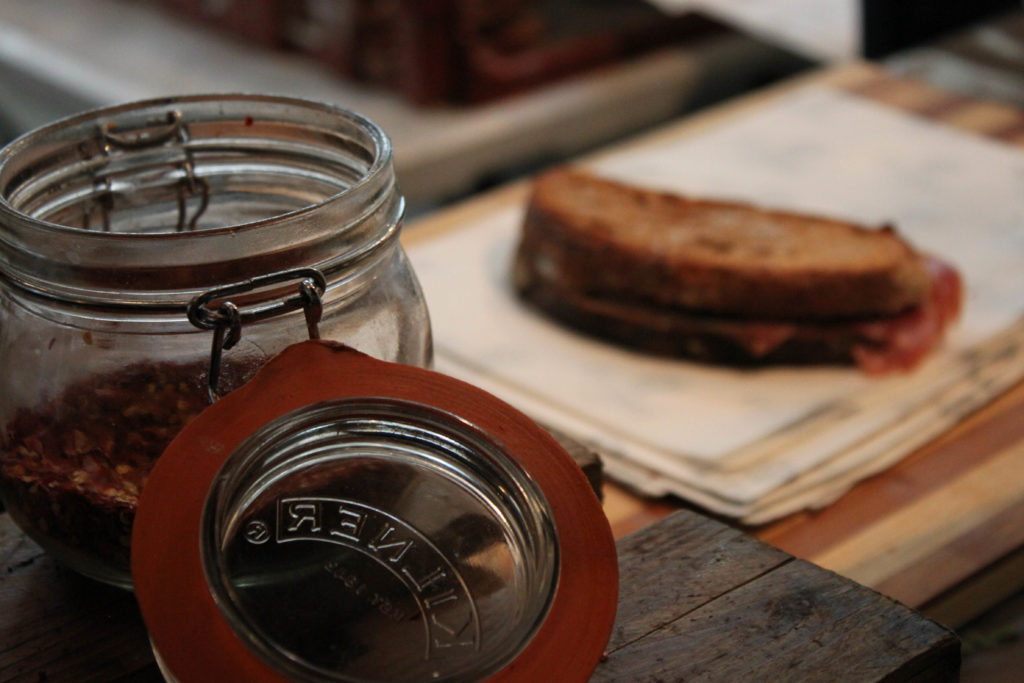 I stopped by at Toastits for a melted mozzarella, prosciutto, rocket, chilli toasted sandwich – and yes, it was just as amazing as it sounds.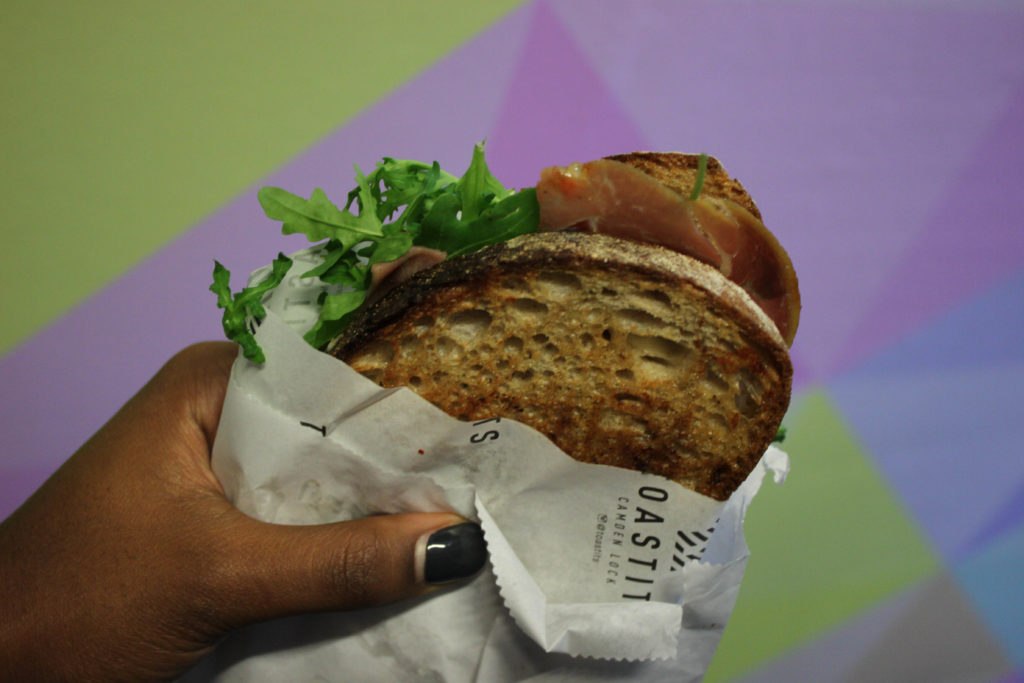 My second booked event of the day was the 'Ask a Feminist' talk on the Inspiration Stage. A double dose of Lucy as she chaired the panel – Gemma Cairney, Laura Bates, Reni Eddo-Lodge and Sara Pascoe – through two questions of her own before handing the mic out to the floor.
The ladies spoke on some recurring feminist discussion points addressing internalised misogyny, rape and slutwalks, as well as touching on some recent news topics. The hour and a half flew by and I easily could have sat laughing and learning for the rest of the day.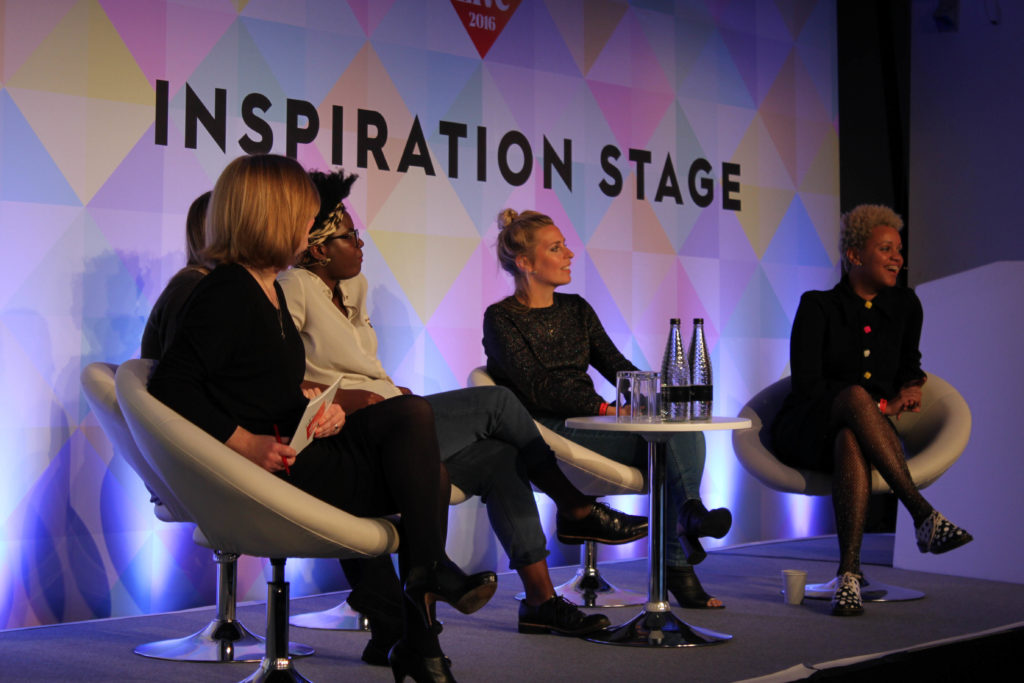 I decided to head home before I ended up spending money on Pip and Nut butters I don't need. After a quick stop at the Urban Decay for a 3 minute lip makeover, I was off.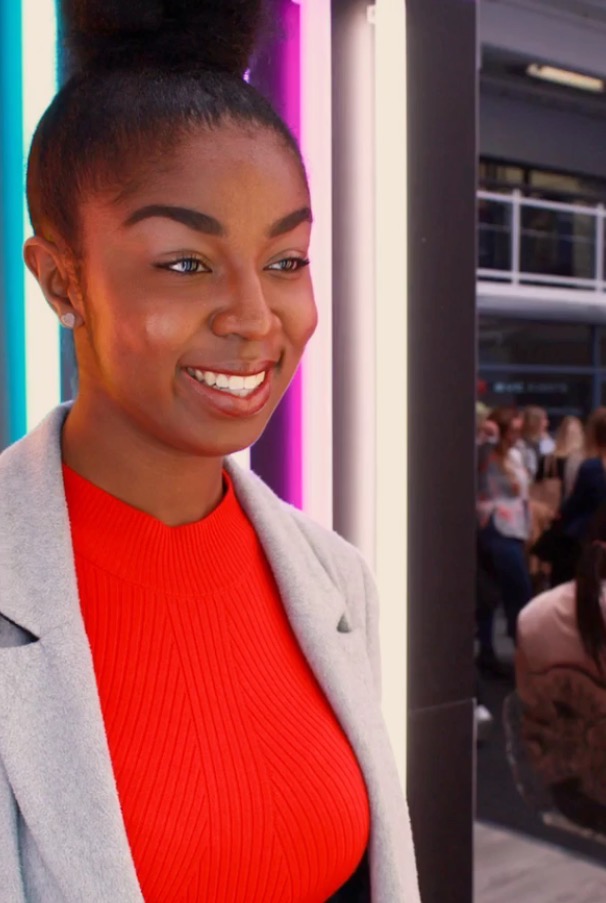 Thank you Stylist Live for the amazing and truly inspirational day. Until next year!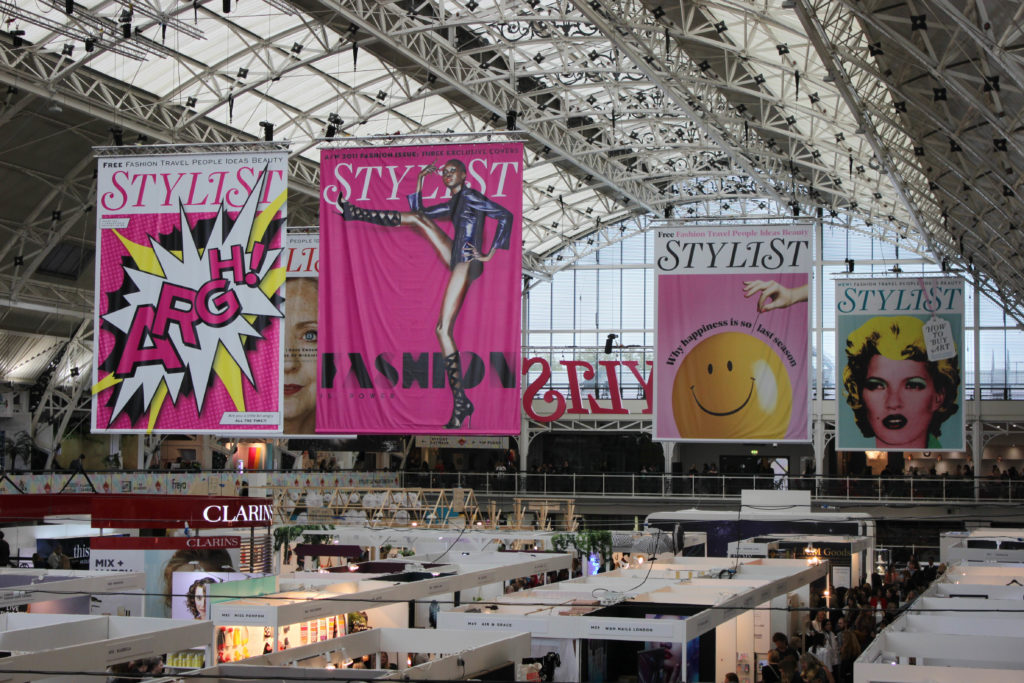 Stylist Live returns in November 2017 at Olympia London.